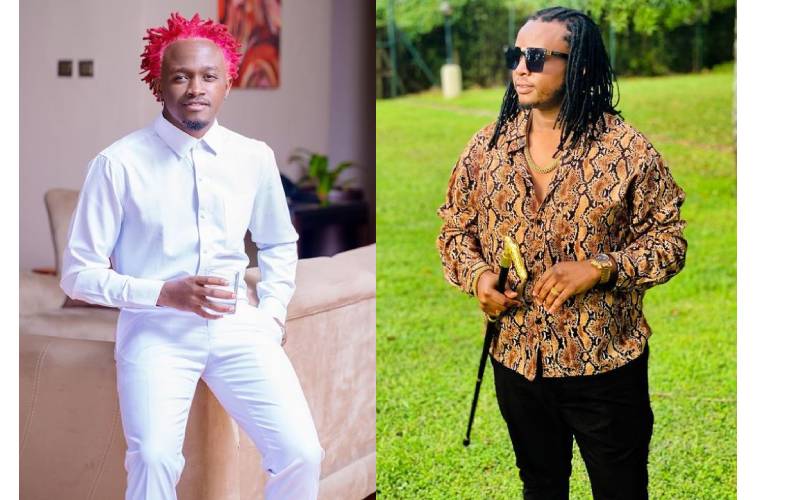 The self-proclaimed original king of Afro-pop, aka Stamina Daddy, has refused to take it sitting down and replied to Bahati after taking jabs on other artists in his first project coming off of his upcoming studio album 'Love Like This.'
In a one-minute clip titled 'Bahati Wachana Na Sisi' shot on a dry grassland background, DK carries a huge black cross emblazoned RIP Bahati.
Dressed all in a black suit and a black durag, DK is portrayed as conducting a burial ceremony for Bahati, who was born in the Gospel industry and died in Secular.
He further warns Bahati from judging people and says after God, Bahati should be fearful of him.
But the red flag comes in where Bahati posted the same clip on his YouTube Channel. Well, sources close to the two intimates that 'Mtoto wa mama' has featured DK in his album.
This is most likely a publicity gimmick to hype the new album slated to drop on the 14th of this month on streaming platforms. And later, on 30th June, the album is expected to be officially launched in an exclusive, private, invite-only event.
Related Topics