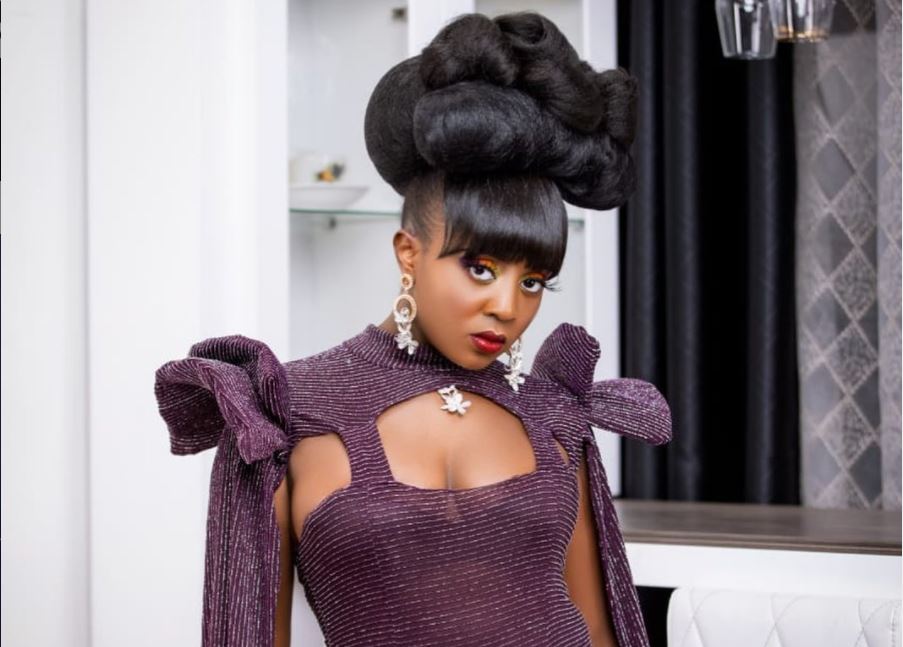 It is said if life is a song, then love is the music. And for a variety of reasons, love dominated Kenyans' music choices in 2020.
An analysis of data from Boomplay – a streaming platform with about 50 million active users in 60 countries – shows Kenyans listened to Nadia Mukami, whose songs were the most streamed among female artistes, and Otile Brown, who dominated the male artiste category.
Featuring prominently throughout the year were Otile's songs 'Dusuma', 'Regina' and 'Watoto na Pombe', on both Boomplay and Mdundo, a music service that specialises in African hits.
On YouTube, 'Dusuma' was the most viewed Kenyan song of 2020, followed by Tanzanian artiste Rayvanny's 'Teamo', which was the most streamed Bongo song in Kenya last year.
Otile maximised on his online presence, especially after Covid-19 led to lockdowns and a boom in virtual concerts, and released his debut album 'Just in Love' in June through Boomplay, which hosts about 3.4 million artistes.
It was indicative of global trends. The 2021 Global Music Report showed that last year's music revenues were driven by streaming, which brought in $13.4 billion (Sh1.4 trillion). This accounted for 62 per cent of the total $21.6 billion (Sh2.3 trillion) the industry earned.
Otile Brown further collaborated with artistes from other regions, introducing his music to other markets. Meddy, who features in 'Dusuma', is a fast-rising Rwandese star, while Jux, who features in the song 'Regina', is a popular Tanzanian artiste. The album also features collaboration with Nigerian artiste Reekado Banks.
Otile also leveraged on dancing challenges like #DusumaChallenge, which propelled the hit on TikTok. In under a week, the song had over a million views on YouTube, no mean feat by Kenyan standards. It got over 10 million views barely three months after its release, and added six million views two months later.
December: The most wonderful time of the year?
If you are an artiste in Kenya and wondering when to release your album, consider a release date that falls in the first half of the year.
The top streamed Kenyan albums on Boomplay – 'Just In Love' and Sauti Sol's 'Midnight Train' – were both released in June.
At the beginning of the year, the market isn't as saturated as in the latter half. You are also likely to miss out on the buzz around 'most popular song/album of the year' as your music won't have had enough time to make the rounds.
That Friday feeling
When it comes to releasing music, Fridays offer the best chance to maximise on chart potential. Further, most streaming sites track songs from Friday to Thursday, so a song or album released on a Friday has the advantage of being tracked for all seven days of the weekly cycle.
Fans are also looking forward to winding down for the weekend after a week of work, and what better way to usher in 'that Friday feeling' than with a new song?
Social media capital
Millions of users on social media platforms regularly post music videos or recommendations.
According to Twitter, 50 per cent of its users follow at least one musician. Further, its most followed people chart has Justin Bieber in second place (Barack Obama is first), with more than 114 million followers. Five other artistes – Katy Perry, Rihanna, Taylor Swift, Lady Gaga and Ariana Grande – feature on the site's top 10.
Beiber was the most streamed international male artiste in Kenya in 2020, with his love songs 'Holy' and 'Yummy' coming out on top.
Further, nine of the top 10 most-watched videos in Kenya in 2020 on YouTube were music related. The only non-music video on the list was an argument between gospel singer Size 8 and her husband DJ Mo on their channel, Dine With The Murayas.
Of the top 10 Kenyan YouTube channels with the largest audiences, nine are music related, with Sauti Sol at the top with total views of more than 101 million, followed by Bahati at about 48 million.
Related Topics