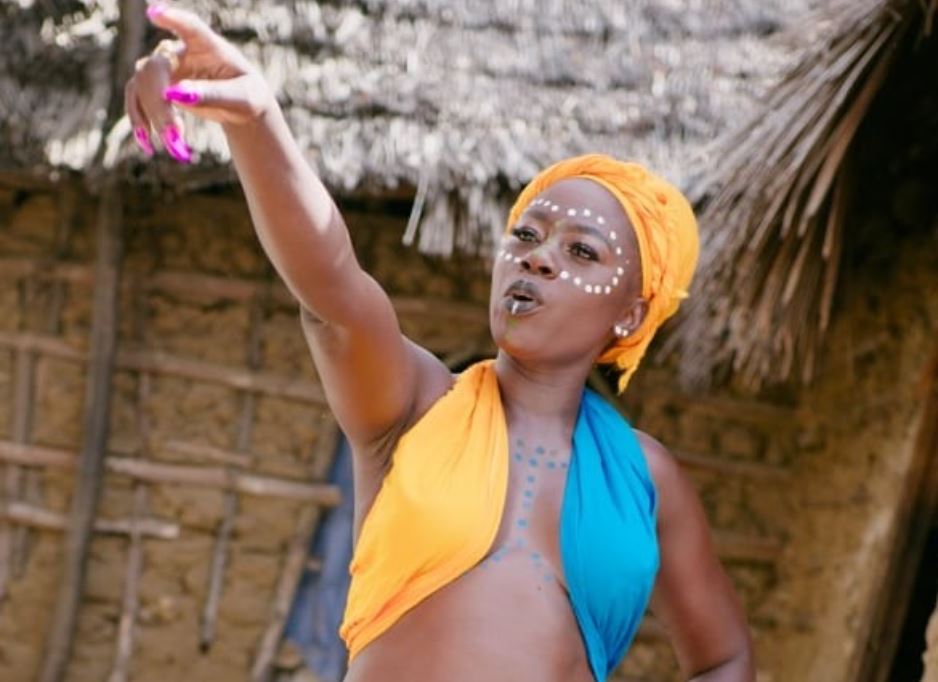 Singer Akothee has made grave accusations against some of her family members jealous of her success. Taking to Instagram, the mother of five called out her family for being hypocritical and disrespecting her by saying she's Illuminati.
"It's with deep sorrows that we pretend to love and support each other. The amount of hypocrisy is too much. I am sad that people I call family regard me as illuminati. That I'm drinking my own sister-in-law's blood. Well, death is inevitable and today it's here tomorrow it's there. I'll equally die but coming up with conspiracy theory to satisfy malice, jealousy and hate is sad."
Akothee, who said it was 'high time' she aired her family's dirty laundry, revealed that none of the family members appreciated the efforts she made in her journey despite growing up together.
"What surprises me is you still come to ask for help from illuminati. Why is it so? Why are we instilling bad manners in our children to imagine that success can only be through illuminati?
"So none of you saw me growing to this level, or is it poverty that brings this pain?" Akothee added.
Highlighting more frustrations, the singer further stated that her family members had labelled her a sex worker since she's not been able to settle down.
However, what seems to irk Akothee, even more, is the jealousy surrounding her success and that of her children. She says the younger people in the family who hurl insults at them on social media come back to ask for help and brag using her name to their friends.
"Now, why don't you build wealth for your children so they stop insulting innocent successful people?
"You have never seen my children disrespectful, it's because I built a life for them and taught them well," she continued.
Due to the disrespect shown by her family, Akothee says she no longer participates in the WhatsApp groups as she gives the most when it comes to family contributions.
The singer further says that when her dad was hospitalized, the family only managed to contribute what she referred to as 'ridiculous, annoying, and shameful.'
"When my dad was admitted in Nairobi hospital and the bill went up. The contribution in WASSAP group was ridiculous, annoying & shameful. I had to exit & you have never seen me thereafter. I gave you peace of my mind."
Related Topics