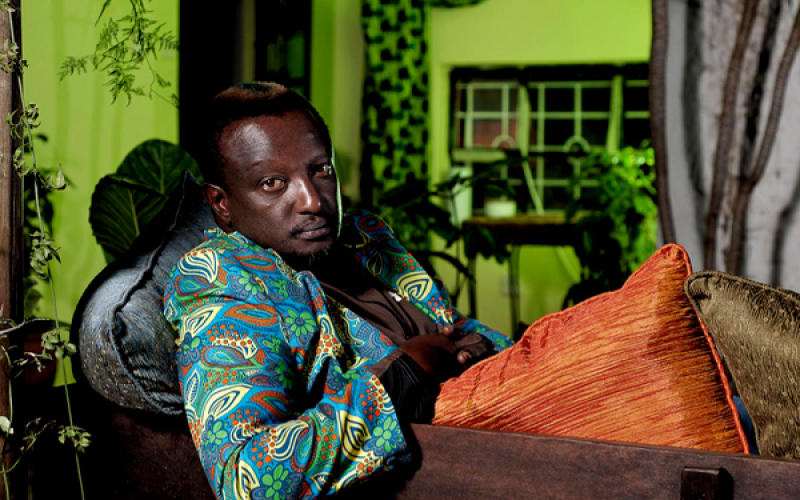 There can be no gainsaying that Kwani? heralded a revolution in Kenyan writing. While the years between 2003 and 2013 was a remarkable period in terms of literary output in the country, its impact and overall sustainability is one that continues to divide opinion.
There are those who maintain that Kwani? was the best thing that happened on the Kenyan literary landscape since Ngugi wa Thiong'o and company put Kenya, and the Eastern African region, on the global literary map; and that only good things could come out of the Binyavanga Wainaina fronted outfit.
Still, there are others who argued that Kwani? was a one-off aberration that would burn itself out of contention with the same intensity that marked its existence. For the detractors, Kwani? was an exclusionist organisation that looked down upon anyone who was not within the close-knit friends and their acquaintances.
When Kwani? happened on the scene, and however noble its founders' intentions were, there were some within its ranks who overestimated their ability and were constantly spoiling for a fight with the old timers in the literary industry.
That Binyavanga Wainaina, the high priest of Kwani?, was a special talent was not in doubt. After bagging the 2002 Caine Prize for African Writing with his short story, Discovering Home, he came back home, from South Africa, and from the prize money, started a literary movement whose star shone so brightly at the beginning, it left many dazzled.
Binya, as he was fondly referred to by his close friends, was a first-rate marketer. Soon, Kwani?'s popularity spread far and wide.
Loaded with lots of donor cash, Kwani? started organising writers' retreats in exotic destinations around the country. From the outside, Kwani? was one endless party.
With time, donors began to get weary. Privately they worried that Binyavanga's influence in the organisation was growing out of hand.
Meanwhile, there were growing concerns about Kwani's output seeing as they were lavishly funded. Apart from the annual Kwani? Journal, not awfully much came from Kwani? in terms of literary output. Perhaps the brightest star to emerge out of Kwani? was Yvonne Adhiambo Owuor, who won Caine in 2003, with her story Weight of Whispers. She followed it up with Dust and most recently, The Dragonfly Sea.
Ten years after his Discovering Home triumph, there were now urgent calls for Binyavanga to release his 'much-awaited' book. Enquires to this effect were met with muted 'he is working on it' responses. The initial bravado was no longer there.
Sometime in 2010, I asked Ngugi, in one of his visits to Kenya - at the invitation of Kwani? – the question that had been foremost in the minds of Kenyan book lovers; who would inherit his writing shoes, to which he responded Kwani? "But nothing much has come from that quarter, in terms of literary output?" I pressed.
Ngugi must somehow have told his hosts about my observation, for a day later, then Kwani? Managing Editor, Billy Kahora, with Binyavanga in tow, cornered me at an evening event at the National Museums, and declared that he had 'beef' with me for suggesting that they were not producing much.
I told them to await the publication of my story. In hindsight, maybe I would have reminded him of Wole Soyinka's famous quote to the effect that "a tiger does not proclaim its tigritude; it pounces."
In 2012, Binyavanga's much awaited book One Day I Will Write About This Place - a memoir - was released to mixed reactions. Reading the book, it was abundantly clear that Binyavanga was a supremely gifted writer; he sure had a way with words.
Many readers were however disappointed that he died without having written fiction.
It is uncanny how Kwani's fortunes mirrored those of Binyavanga. When Binyavanga was at his peak, Kwani's flag was flying high. When he started ailing Kwani's fortunes started taking a nosedive. At some point, in the course of his ailment, there was a bitter falling out between Binyavanga and those that had been left to run Kwani? over how monies raised for medication would be put to use.
Kwani? appeared to die off after Binyavanga's death.
My prayer is that maybe one day, Kwani? like the phoenix, will rise from its ashes and live up to its immense promise.
Related Topics