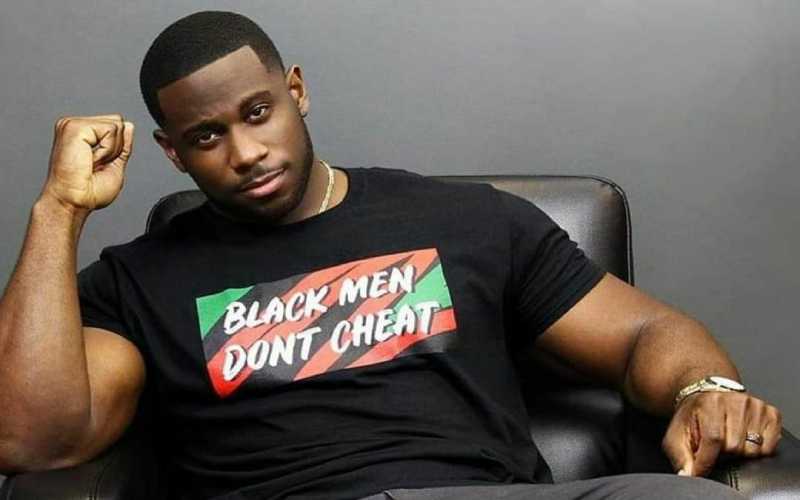 For the better part of the end of March, the online world of social media and YouTube was rocked by confessions of a popular "relationship expert" Derrick Jackson who admitted to cheating on his wife of four years.
In an awkward sit-down on his YouTube channel and various social media handles where he and his wife maintained a tight gripped hand-hold, the self-proclaimed dating coach from the United States confessed to cheating on his wife on multiple occasions, with the pair saying that they have since worked through it.
The YouTuber who has over 110 million views on YouTube and over a million followers on Instagram then came under a lot of scrutiny, with his majorly female following expressing disappointment and shock.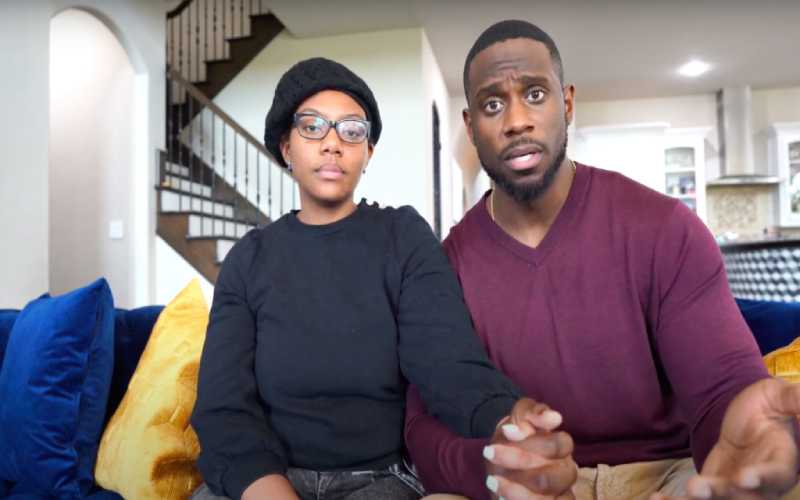 "The truth is that I was involved with other women. I'm not talking about something casual like just chatting and kicking it, I'm talking about sexual encounters, sex and sexual flirtation with other women, meeting up and that kind of thing," said the YouTuber, who goes by Jaxn.
In the seven-minute video, Jaxn went on to say that he did many inappropriate things without the knowledge of his wife, Da'Naia Jackson and that he regretted stepping outside the vows that he took.
"I am accountable to God and then I am accountable to my wife. I've already told her everything. I've given her a roll-call list- if I have said hello to a woman in the past twelve years of me knowing her, she knows about it," said the dating coach.
The incident, together with how the couple addressed it, caused uproar since Jackson is known for warning women about red flags in men they are dating, knowing their worth and not settling for "low value men" and narcissists.
It also raised questions about the self-confessed dating coaches and relationship experts that prowl the online streets, and the qualifications that they have to be advising women (and men) on how to make their love lives better.
Should you trust the expert labels, and more so, should you take into consideration online advice when making decisions about your personal life?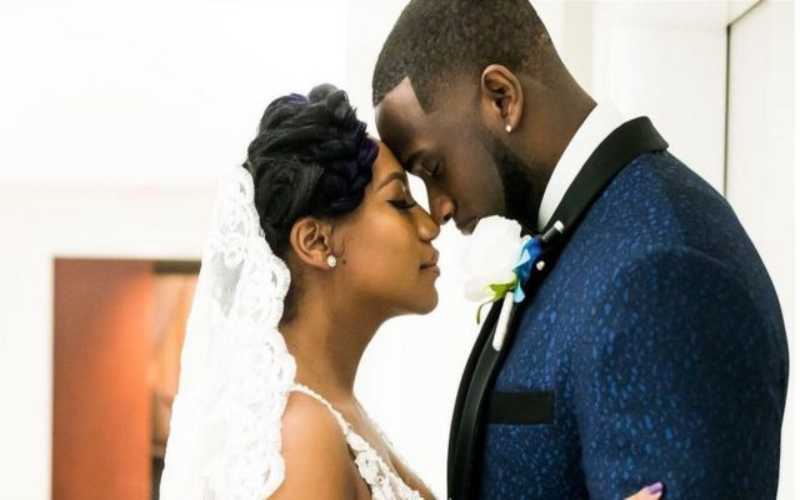 The New York Times, in a piece about the role of dating coaches says that such online love experts have been in existence since online dating began in the early 2000s.
They are not substitutes for a therapist but are convenient. According to the report, they focus on instant gratification, offering services at whatever time they are needed.
"Relationship Hero, a website which provides services by relationship coaches, and has 20 coaches has raised $620,000 (Sh 68 million) in funding. It emphasizes it provides 'tactical relationship advice,' not therapy. "We won't tell you to search your emotions, but give you advice that we think is most proven to get results in the situation," says a co-founder, " as provided by the article in part.
Bustle, a website that focuses on content for women writes that dating and relationship coaches should come in to help someone be objective in his/her own life.
"A dating coach can help you with a lot. But they can't make anyone fall in love with you, nor can they force you to fall in love with someone else. They won't 'coach' you during dates, and they won't teach you any manipulative tactics either. There are pickup artists that have given dating coaches a bad name. But a legitimate dating coach will work on their client's "inner game" so that they present themselves in the best way and from a place of wholeness," reads the piece by bustle on 'strategies dating coaches use to help clients with their love lives'.
It is also important to look out for the credentials of the relationship expert whose advice one is considering following.
Take, for example Esther Perel, a renown psychotherapist who has been featured on Oprah Winfrey's Supersoul 100 list of visionaries and influential leaders, and has written several New York Times best-selling books, including Erotic Intelligence, which has been translated into 24 different languages.
The Belgian "relationship expert" has a bachelor's degree in Educational Psychology and a Masters in expressive arts therapy. She has been featured in articles by The Guardian, Huffington Post and New York Times, and has sizeable experience and educational background to offer the services she does.
Jaxn, the man at the center of this week's controversy emerged on our screens in 2013, speaking about the mistakes he made that cost him his relationship with his college sweetheart, Da'Naia.
He would later win Da'Naia back and reconcile, with the pair getting married and starting a family. With Jaxn documenting their journey on social media, he got attention and became well known for discussing strategies that strengthened their relationship with each other and with themselves.
He wrote several books, including A Cheating Man's heart in 2013 and Don't Forget Your Crown: (Self Love has everything To Do With It) in 2018.
His advice to his massive following often involves being morally upright and maintaining honesty and integrity in relationships, but he has lost a lot of their trust and respect by doing the opposite of what he preaches.
"There is no justification for bringing another woman into our relationship on any level. It is unacceptable and this is not something I will tolerate or we will tolerate moving forward. I have been flooded with messages asking why I haven't left but the answer for that is when I found out I did leave. I did not hesitate or waste my time. I stood firm on not coming back. I did not come back until I saw a shift in his personality or how he presented himself during conversations," his wife said, speaking about their brief split up in the wake of the scandal.
Fans questioned why he came clean just now, after his extramarital affairs were exposed by popular gossip blog, Unwine With Tasha K, who interviewed two of Jaxn's alleged mistresses. One of the ladies claimed to have vacationed with the YouTuber in Miami and slept in his marital home, even taking a selfie in his bed; undoubtedly humiliating his wife.
She also said that Jaxn had lied that he was separated from his wife, and blocked her on social media soon after their affair was on the rocks, when she questioned some of his suspicious behaviour- like only communicating with her via snapchat.
The embarrassing allegations have now turned into memes, with people online mocking Jaxn for his contradictory actions, as well as putting women on blast for going on camera with their significant others who have publicly shamed them.
Closer home, fans bashed popular gospel DeeJay Sammy Muraya alias DJ mo when similar accusations about him circulated late last year, despite portraying a squeaky clean image to the public.
He and his wife, singer Linet 'Size 8' Munyali are an outspoken Christian couple who serve couple goals with picture perfect social media posts. The two have also hosted spiritual and relationship-focused programming, like Dine with the Murayas on their YouTube series which they say focuses on uplifting marriages through God and their ministry.
Another popular YouTube couple, the Wajesus family were also involved in a scandal after Peter Kabi, known as Kabi Wa Jesus was accused of siring a child with another woman, with pictures of him and the little girl going viral in early 2021.
He and his wife Milly have a YouTube channel with a staggering over 48 million in total views and a devout, mostly Christian subscriber-reach of over 370,000.
In response to the allegations, Kabi Wa Jesus claimed that the woman being rumoured to have born his child was his cousin, and the child his niece, therefore making the accusations unimaginable. The pair urged fans not to be so quick in believing stories that were being put out there.
Related Topics