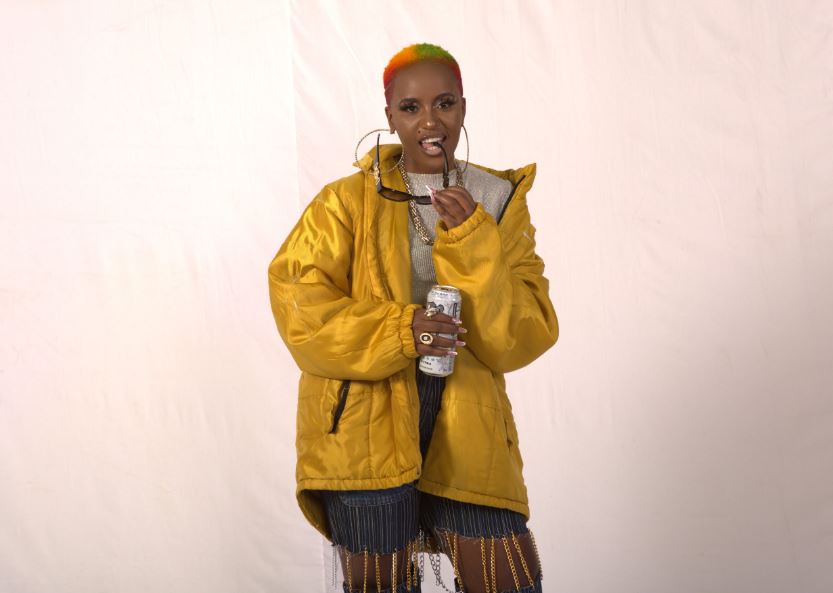 Rapper Femi One, real name, Wanjiku Kimani, has been appointed as a brand ambassador for Monster Energy for East and Central Africa, making her the first African female to bag the position. Femi has joined the Monster Energy family to celebrate the release of Monster Energy Ultra in Kenya.
Announcing the news on social media, the ecstatic Kaka Empire signee termed the appointment as 'a big win for Kenya, Africa, and the female rap game.'
Speaking about her appointment, Femi One said, "All the time, consistency and dedication I've put into my craft is paying off and it is amazing to be recognized for my efforts. This is not only my achievement, but also a win for all African female artistes as I am the first to be appointed to such a role.
"I am also grateful to my team for believing and working with me through it all. Monster Energy Drink matches my energy, and I am excited to see what this partnership will lead to."
Monster Energy also released an official statement confirming Femi's appointment, saying that she 'perfectly complements the East African Music team.'
ALSO READ: Femi One speaks on low-key dating life, international success of 'Utawezana'
"Femi One brings her raw and energetic brand of style that perfectly complements the East African Music team that's set to make heads turn in 2021. The witty and quick tongued lyricist started rapping at the young age of 15, earning her stripes on the streets with her smooth flow and unmatched sharp lyrics.
"Now fueled by Monster Energy, we've formed a coalition to celebrate the release of Monster Energy Ultra which is now available in Kenya. Fittingly while many parts of the world celebrate Women's History Month, we welcome Femi One as she takes to the stage to write her own chapter of history with Monster Energy," read the statement.
The Utawezana hit-maker's appointment comes a few days after she released her latest single, Miziki.
Congratulatory messages
Kaka Empire CEO King Kaka was among the first Kenyans to congratulate the female rapper on her win.
"Very Proud of You. I have watched you grow and Trust me God has greater plans for you. Proud and Happy," he said.
Dennis Njenga on Instagram said, "My daughter Femi One. You have done us proud! Thank you for your hard work, passion, consistency and believing in this journey. More wins are surely on the way. Congratulation and cheers to many more."
Dj Jr254 commented, "What an Amazing Journey It Has Been, And We Thank GOD for This Far You've Come, Since Tuanze. God Is Happy, Let's Keep On Keeping On, Queen."
ALSO READ: Femi One decries frustrations in the music industry
Khaligraph Jones
Femi One might be the first African female brand ambassador for Monster Energy; however, Afrimma Award winner Khaligraph Jones bagged the same role back in 2018.
Papa Jones announced the partnership with Monster Energy on his social media pages and thanked his fans for the support.
"Another win for the OG another win for the culture another win for the movement, the Official Monster Energy Drink Brand Ambassador. 2018 has been a good year. Thank you for Believing in me and more blessings to each and every one of y'all #KhaliCartel2, #unleashthebeast #respecttheogs #monsterenergy," wrote Khaligraph Jones.
Related Topics