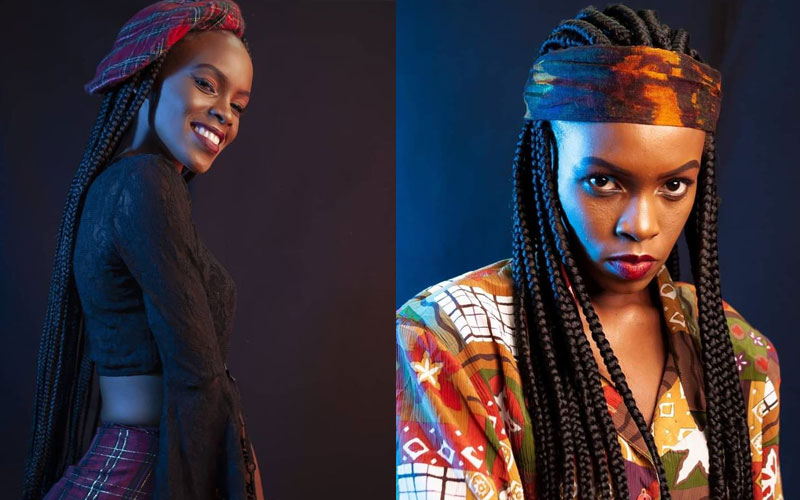 Fast-rising singer Adasa has disclosed that people mistakenly think that she is underage and thus, deny her some privileges. In an exclusive interview with Radio Maisha, the Mombasa-born artist narrated her latest encounter at the airport. The Mahaba Niue songstress revealed that just recently, her Identification Card had to be verified before she was allowed to proceed with her journey. According to Adasa, airport attendants thought that she was a minor who should be under her parent's or guardian's care.
"This morning at the airport they asked me if I had an ID card. They initially dismissed me but they insisted to verify my ID," she disclosed.
READ ALSO: Nyota Ndogo- an unlikely success story of survival and love
Shedding light into her city visit, the talented youngster admitted that she resides in both Mombasa and Nairobi, even though she is currently in the capital to promote her budding musical career. Adasa further revealed that neither Nairobi nor Mombasa is her favorite as she prefers being up and down.
"I don't want to get used to one place. When you are used to one place, you tend to relax. So, I prefer both cities…Nairobi and Mombasa," she said.
Tough industry
Speaking about her entry into the music industry since the official launch of her career, Adasa also admitted that penetrating the music industry is extremely difficult. In fact, she strongly advised those intending to follow her footsteps to be totally convinced that they are cut for this or else, they will quit before they even start.
READ ALSO: Resilience - Nyota Ndogo shines on, despite negative vibes
"The industry is not what I thought it would be. The music industry is very tough. I didn't want to issue this advice but if there is someone starting out there, please take a step back and confirm if you really want to venture into it," she said.
Despite the challenges, Adasa revealed that she has received massive support from fellow artists and politicians. She specifically mentioned that Mombasa Governor Hassan Joho has stepped in to show his support, and for that, she is grateful. In a different interview, the rising star had disclosed that her parents have supported her throughout even though they also insist that she has to put equal efforts into her education.
"I started singing in high school and then at church and other public events. My parents fully supported me though they insisted that I would put much concentration in my education too," she said.
Related Topics