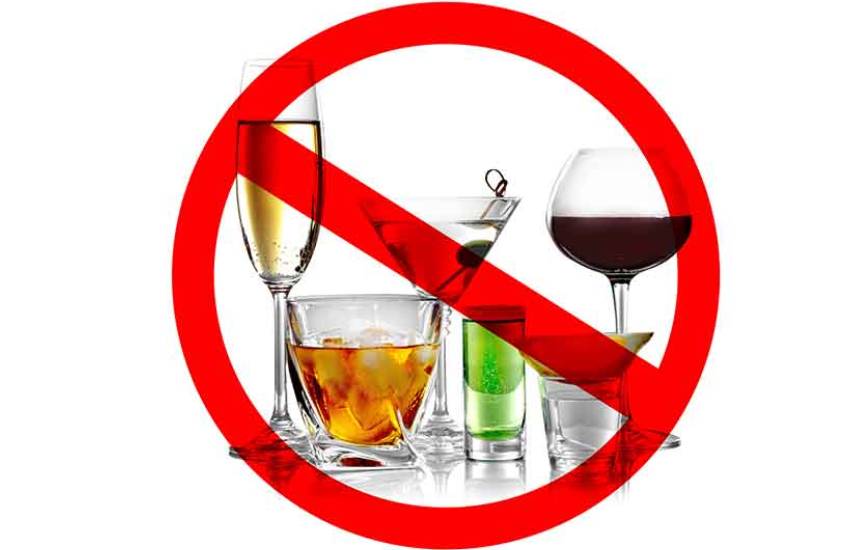 As you can imagine, achieving sobriety, especially after a problem with alcohol or drug abuse, is not easy. For some, the decision to live a teetotaler lifestyle come as a result of challenges with dependency. Others, however, didn't necessarily struggle with overindulgence but chose to totally avoid alcohol. Below is a list of some of your favourite celebrities who do not drink alcohol.
Read Also: Kenya tops in alcohol use during COVID-19 - Global study
Jennifer Lopez
Popularly known as JLo, the 51-year-old superstar has previously disclosed that she does not take alcohol, smoke or have caffeine. JLo said she needs to maintain her glowing complexion. The singer strongly argues that drinking alcohol 'wrecks your skin as you age'.
Naomi Campbell
At some point in life, the English supermodel, who also doubles up as Kenya's Tourism Ambassador, admitted that her battle with cocaine addiction, beginning in the late nineties, left her struggling to survive. She later revealed that she gave up drinking alcohol because not drinking makes her a lot happier.
Cristiano Ronaldo
The Portuguese professional footballer does not smoke and neither does he drink alcohol! The explanation for his repugnance towards alcohol is linked to the tragic death of his father who was an alcoholic. In past interviews, the 36-year-old footballer disclosed that he did not bond well with his father due to his alcohol-related problems.
Read Also: Kenyan celebrities who don't drink alcohol
Tyra Banks
The 47-year-old American television personality has in the past disclosed that she only 'touched' alcohol at the age of 12 and from then she immediately just knew it wasn't for her. According to the model, holding a glass of wine -but not drinking it -makes her feel sexy.
50 Cent
Rapper 50 Cent, somewhat surprisingly says that he doesn't drink his own champagne when he's out partying - and switches to ginger ale instead. The rapper says in his new book, "Hustle Harder, Hustle Smarter," that he doesn't drink, despite promoting various lines of liquor, because he likes to 'keep a clear head'.
Read Also: Man whose body turns food into alcohol
Jada Pinkett Smith
The 49-year- old American actress has in past interviews revealed that she chose to stay away from alcohol clean after she downed two bottles in one sitting. "I found myself drinking two bottles of wine on the couch and I said, 'Jada, I think we've got a problem here. Pinkett noted that she was compelled to stop having endured great hardships from her mother's alcoholism and drug addiction during childhood.
Kendrick Lamar
Lamar in a 2013 interview, revealed that he didn't take alcohol or do any drugs. The Los Angeles bred rapper said growing up in a household where there was heavy drug use made him stray away from the lifestyle.
Related Topics