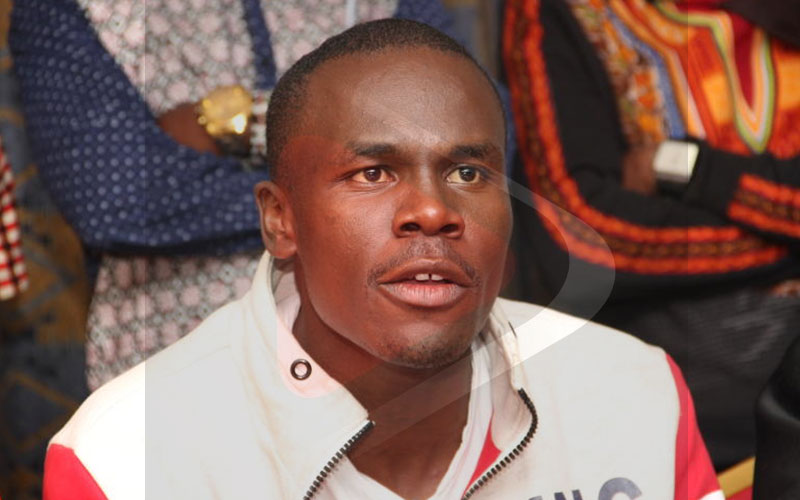 If you had told Silvanus Osoro when he was a street boy in Nairobi that he would one day be an accountant, lawyer, businessman, politician and millionaire, he would have died with laughter. The South Mugirango MP was the fifth child in a family of three brothers and three sisters. Their father, Meshack Onyiego, was a secondary school teacher, while their mother Sarah Kemunto, was as a nurse at Kaplong Hospital in Bomet County. Theirs was a solid, well-to-do family by Kenyan standards, until his parents died within a span of four months, leaving them destitute.
"Our parents took good care of us. But things started going wrong when my father became sick, an illness that persisted for three years, when I was in Class Five," says Osoro.
Then out of the blue, his mum fell ill and within three weeks, she was dead. So devastated was their father that four months later, he too died.
READ ALSO: Sylvanus Osoro defends his law degree
With their parents gone, the six of them were taken in by various relatives, with him ending up with an uncle who was a businessman in Nairobi. But things fell apart when his uncle was jailed for two years. His business crumbled, his wife could no longer take care of the children, and they would sometimes sleep hungry and go to school without breakfast.
"I ran away from my uncle's house to the streets of Nairobi so that I could look for food. I stayed in the streets for five months, sleeping on pavements, before one of my uncle's neighbours found me and took me back home when my uncle was still in jail," says Osoro.
The neighbour took him to Kihara Primary School, where he stayed for one month before running away to Mukuru kwa Reuben slums to live with another uncle. But Osoro says his uncle made it clear that he was not able to take him to school, and introduced to scrap metal business. It is from this business that he saved enough money to travel to Kericho with his younger brother.
"We boarded a bus to Kericho town where one of my uncles who was a senior manager at a tea estate accommodated us and promised to enrol us in school. Things were good at first, but our aunt was not happy with us staying in their home," Osoro recalls.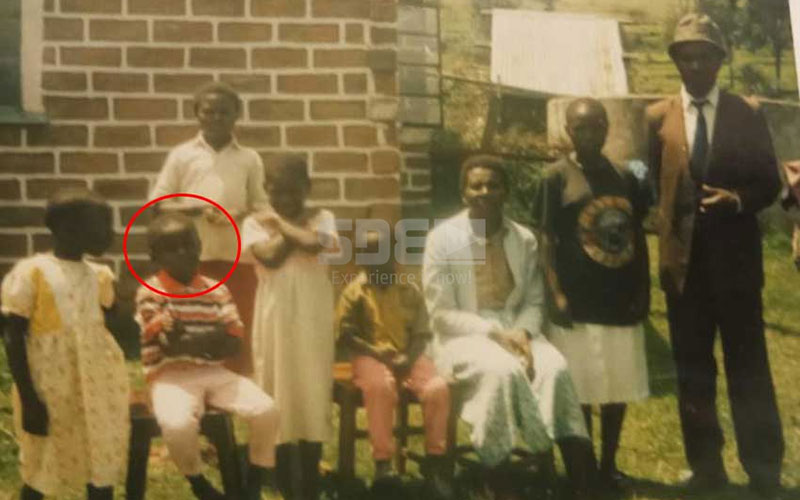 The MP says his uncle enrolled the two of them at Chemasingi Primary School, where he juggled his studies with a job as a tea picker, earning up to Sh70 a day during school holidays and weekends. Despite this, he performed well in KCPE.
"I scored 406 marks out of a possible 500 and was the top student in our division. I was admitted at Kapsabet Boys High School. But my uncle was unwilling to pay my fees at the instigation of my aunt," says Osoro.
His relatives, who had squandered most of his father's property, used dividends from Mwalimu Sacco to enrol him at Kamungei Secondary School. But he stayed for only one term before the money ran out. Osoro says he went to several relatives' homes looking for assistance but most of them were not willing to help since some were assisting his brothers and sisters.
Circumstances forced him to retreat to his rural home to live with his grandfather. He cooked mandazi which he sold during morning hours and worked at perfecting his jugglery skills later in the day.
READ ALSO: Were it not for Ruto, I would be hawking bedsheets- Senator Millicent Omanga
"I was out of school for two terms but would borrow notes from other students and keep myself updated. When I went to Nyabigena Secondary School and did an interview for Form Two admission, I passed and was enrolled," says Osoro.
At Nyabigena Secondary School, he discovered that the bursar was his relative. It was a godsend chance. The man helped him get meal cards since he had not cleared school fees. But the jinx that had dogged him since his parents' death stuck with him.
"In term three, the bursar died, thrusting me into further problems. I moved to my aunt's house in Kisii Town where I trained myself to do some welding work since I could not proceed with my studies," says Osoro, adding that in between, he would still borrow notes from school-going students and study.
And then lady luck smiled. His aunt bumped into a man who had been a friend to both his parents but who until then, had no clue that they had long died. He was so touched by Osoro's plight that he offered him a scholarship at his private Hill Secondary School in Kisii Town.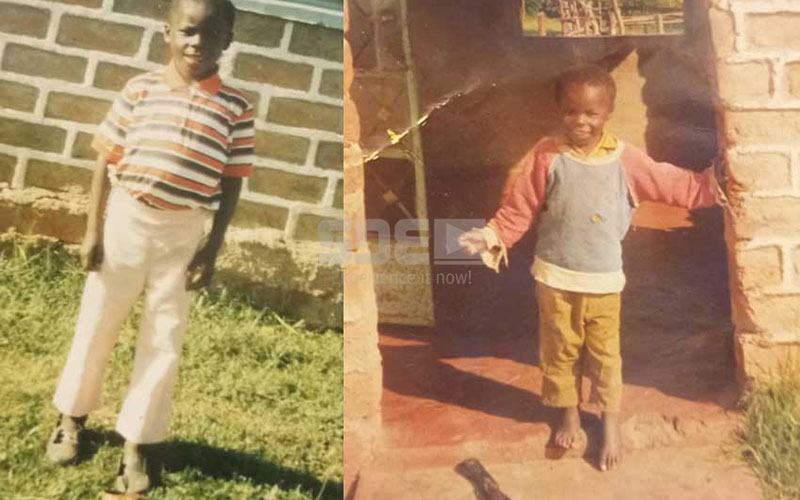 "I will forever be grateful to Moenga Onchweri who gave me a chance to study in his secondary school free of charge from Form Three, third term. When I sat for my KCSE exams in 2005, I scored a B+ and was admitted to Kenyatta University for a Bachelor of Education degree course," says Osoro.
He, however, declined the offer and moved to Nairobi because his dream was to pursue commerce. He became a Standard newspaper vendor along Bunyala Road, earning Sh100 a day plus a commission of Sh5 per newspaper.
"On a good day, I could sell up to 100 copies. I would sell newspapers in the morning and in the evening, sell clothes from Gikomba market to women in offices within the Central Business District. I saved enough money and enrolled for CPA I and later CPA II as a private student while still running my business," says Osoro.
The MP said that he later joined a sales company as a merchandiser, before enrolling for a Bachelor of Law degree at Mount Kenya University. Osoro said that in 2010 he registered a company by the name Pitch Face Group Limited which is involved in direct sales and marketing of fast-moving consumer goods. The company has a presence in the entire East African region with over 1,000 sales representatives.
"I am married to a beautiful and lovely lady from Meru County who is the mother of our three sons. My wife has stood by me over the years even when I had nothing. She is my number one supporter and adviser in the many things that I do," says Osoro, whose dream is to run for Governor of Kisii in 2027 and the presidency in 2037.
Related Topics