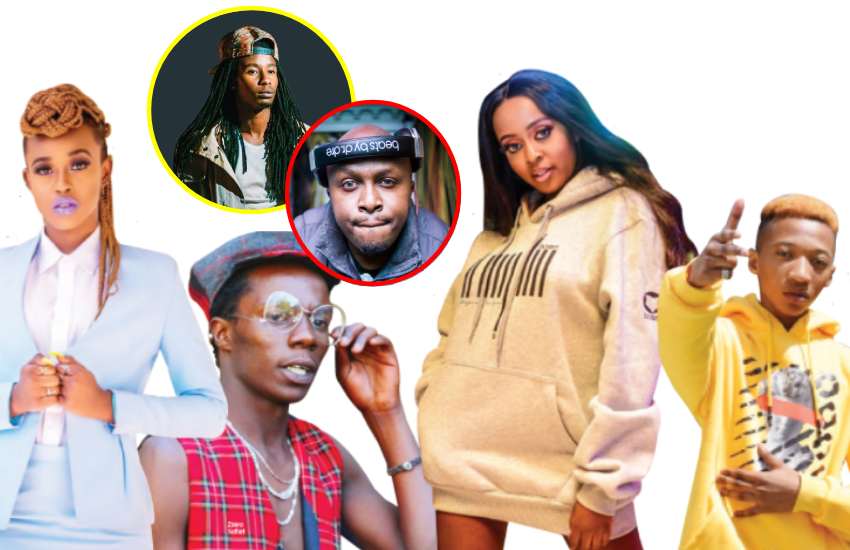 Booking an artist is usually considered a great way for promoters and event planners to make money. After all, if the artist is highly-regarded, they have a built-in customer base, and their fans will show up usually if they know about the show and bring in the profits.
Although too often we have seen this not playing out as intended and more often than not it is the artist that is left stranded. We have encountered a couple of incidences where promoters disappear into thin air after shows and the artists are left high and dry.
Nearly every artist has a rider in their performing contract that sets terms for the equipment, setup and amenities they require. Depending on the artist, however, the specifics of the rider can vary. We take a look at what it costs to book some local Kenyan acts. Apart from raking in tons of bucks via other venues such as YouTube, these artists make a killing through booking fees as well as celebrity endorsement for products. The details of celebrity booking fees prove how lucrative it is to be a star.
If you have attended some of these shows graced by top celebrities, you must have noticed they only perform for a short stint and leave the stage. This is mainly because of the rates they charge per performance. For seasoned celebrities, these rates seem fair, but once a new entrant in the industry brings out their rate card as well as their rider demands, a majority feel that they are misguided and uncalled for. Promoters are notorious for 'paying' newbies with exposure. This is a sensitive topic hence a majority of celebrities declined to talk about their rates. "We can't put such information in the public," says Nadia Mukami. She has been one of the artists that has had a successful run in 2020 pouring into 2021.
Read Also: Nadia Mukami opens up about making her first million at 23, love and music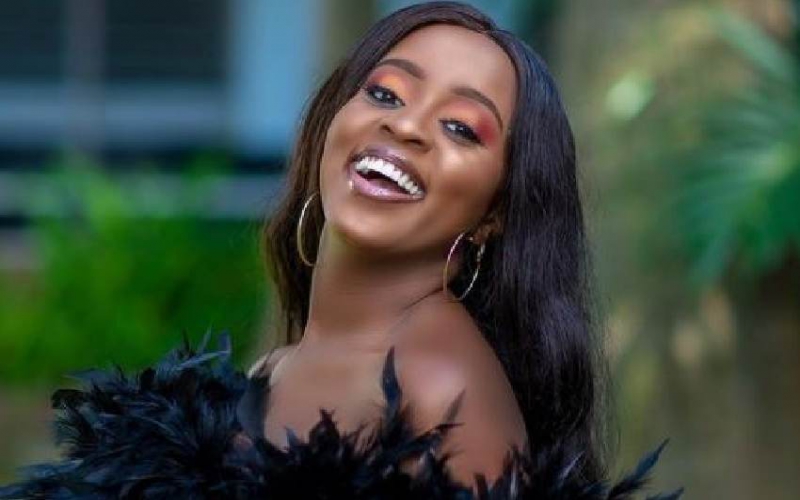 Sometimes last year Kenyans were treated to an amazing 'Utawezana challenge' when TikToker Azziad Nasenya jumped on the challenge. She became a darling to all. Fast forward to a couple months later she disclosed the reason why you had to part with a huge amount of money for her to curate content for you. She started charging any artist who wished her to market their content through her social media platforms, which came as a shocker.
The rate card showed that she charged up to Sh100,000 per post upload and Sh500,000 for a weekly promotion, which many thought was too much. Many accused her of overhyping her celebrity status claiming she had not reached the level she was putting herself in. Since then we have seen some newbies parading their rate cards online.
The beginning of this year there was massive uproar as netizens went ham on the rap crew Wakadinali. The three-boy group published a well detailed and entailed rate card where they had categorically divided the structure according to club events and festival performances. To top it all they actually have charges for media interviews, ridiculous right? The three 'Victims of Madness' rap stars are individually charging equal prices of Sh15,000 for an interview, so cumulatively you need to churn out Sh45,000 for the crew. For an hour festival performance, you will cough out Sh225,000, but for you to feature in any of the three in your song you must have at least Sh50,000 for each member.
Read Also: Ronoh and Wakadinali's Scar new celebrity couple?
Another instance where the netizens came out ready for a full-blown war via keyboard is when the youngest Kenyan rapper, Trio Mio and his management revealed rumours about his rate card. The 16-year-old "Cheza Kama Wewe" singer allegedly asks for; Sh20,000 for collaborations, exclusive interviews go for Sh10,000. For festival performance, he charges from Ksh50,000 – Ksh100,000 depending on the length of the performance between 20minutes to an hour.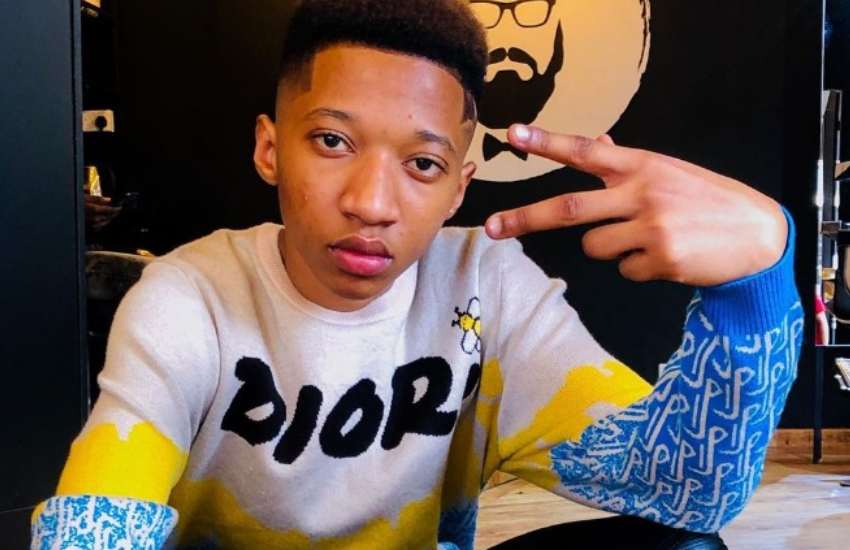 A quick glance at his YouTube channel, the youngster has a catalogue of only three songs, which cumulatively translates to at least 12 minutes on stage. So for an hour on stage, he is expected to repeat his entire catalogue five times. Furthermore, he is only 16, why would he have a club appearance despite being underage? "Trio Mio has a 60 mins rate card with a 12-minute catalogue. Young goat," observes one netizen on Twitter. But others were on his side, "We should be giving Trio Mio the same kind of support or more Tanzanians are giving Ibraah... instead y'all bashing his rate card," says @WhoIsSleek on the same platform.
"Sometimes these rates are justified, as an artist you need to think of the longevity of your craft and make a living while at it. A majority will dismiss these 'kids' saying they are expensive, but this is not the case. You need to know your worth and be classy while at it," advises experienced mix master Crème De La Crème. As for him, he charges between Sh70,000 - Sh80,000 a night for a club gig, but corporate events cough out Sh200,000 - Sh300,000. "Club owners are obligated to cater to my crew's needs and other logistics and of course drinks on the house. Although we have adjusted the prices due to Covid, those are my terms on a normal basis. There is a need for all of us to be reasonable in pricing" he further advises.
There's a thin line between being rich and being a rich wannabe, but dancehall hitmaker 'KRG the Don' is not the latter. known for shooting costly music videos, rolling in some of the most expensive rides, and generally blowing money fast like the baller he is KRG is undoubtedly one of the wealthiest artists in the country and has never been one to shy away from showing off. He doesn't come cheap either when collaborations and music is concerned. "For appearances, I charge to the tune of Sh100,000 but a full performance goes for at least Ksh300, 000. For collaborations, I mostly depend on the vibe, but the rates are from Sh200,000, "he confides in us.
Read Also: KRG - The 24-year-old who runs investments worth millions
Youngsters are no longer afraid of putting their request out here and saying it with their chest if need be. Alliance Domini Family (ADF), a musical collective and an independent record label that was formed in 2010 comprising Boutross, Kay Green and Dope-I-Mean also agreed to let us in about the matter. "We no longer perform for exposure, so for an individual performance, Boutross goes home with Sh100,000 while Dope-I-mean rakes in Sh60,000. Kay Green walks home with Sh40,000. That translates to Sh200,000 for all the group members to perform on the same stage at a go," says Musau Mumo, their manager. To top it all, for a club appearance they charge half the amount and the club owner takes care of other logistics such as transport, food and drinks.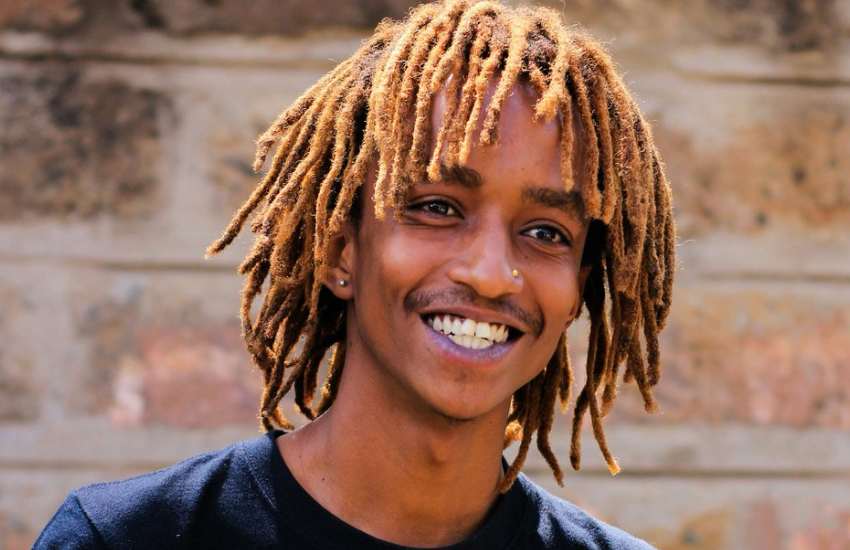 Carving a reputation in the Kenyan entertainment is one of the most challenging problems upcoming artists face, but Zero Sufuri took the industry by storm and has remained consistent all through. Zero was said to be among the highest-paid Gengetone musicians some few months ago according to the word on the streets. "Depending on the location and other details, I charge from Sh100,000. I am not doing any collaborations at the moment as I am working on my album, which will drop soon," Zzero says.
With hits such as "Zimenice", "Niko On", "Chain Chain"," "Hizi Bundas" and now riding high with his collabo with Nyashinski, Chris Kaiga has proved that he is a force to reckon with in the industry. He doesn't leave anything to chance and he doesn't come cheap either. "I haven't revised my rates, but for a full live band performance for an hour I usually charge Sh350,000 to Sh400,000 on a good day and a solo act for a 30 minutes' session, the rates rotate between Sh200,000 to Sh250,000. Although due to Covid and its unforeseen predicament, we can always adjust the rates. Hata kama haufiki hiyo bei bado tunaweza negotiate," he says.
Read Also: I'm happy to see the process finally paid off – singer Chris Kaiga
The next time you want to book an artist with a peanut budget think twice and engage their agencies first. "This is a matter of knowing one's self-worth and it should be treated as such,' concludes DJ Crème.
Related Topics