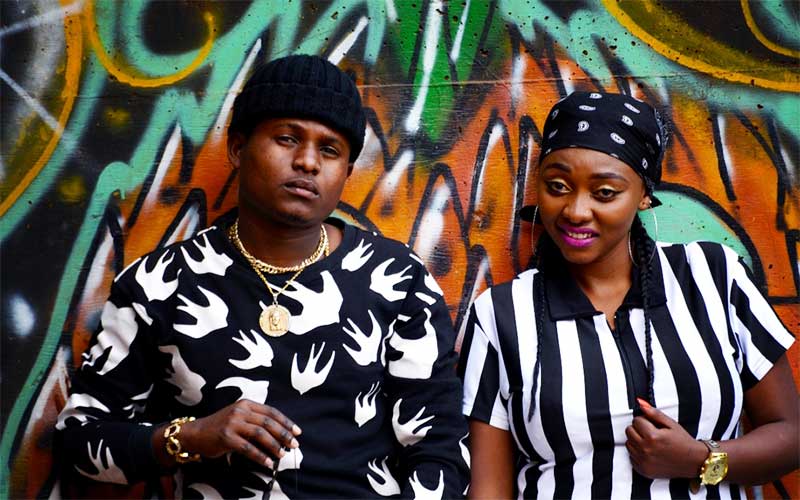 Rising music group Khasah has recounted the challenges they've faced navigating Kenya's music industry. The group made up of Kagz J Gitu and Sarah Gatimu recently dropped Tete Measure but as they revealed, it's not been a walk in the park. According to Khasah whose members are originally from Thika, they have encountered unending lies from different industry players who've failed to fulfil their end of bargains.
READ ALSO: Zeshari says COVID-19 is a golden chance for the industry
"The main challenges we've faced include finances, marketing and untrustworthy business partners. We have dealt with dubious producers and directors who don't abide by the agreed timelines in delivering projects. A producer once approached us suggesting that we work with him on a project and we accepted. The duration between recording and releasing the audio was six months! After the audio was out, we approached a director to work on the video and the narrative was similar- the song was in post-production for over 8 months. He kept giving us false hopes and excuses for not releasing the song. Also, when starting, Khasah was a trio but one member dropped out due to lack of commitment and professionalism," said the duo.
Learning curve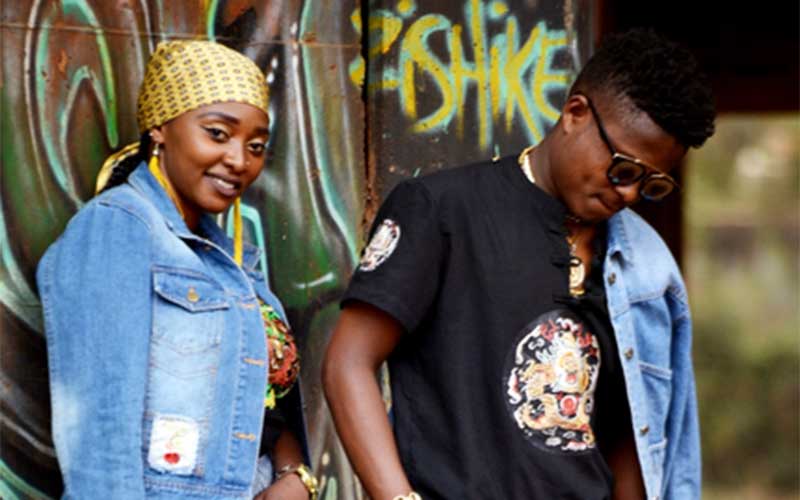 Khasah let on that their setbacks in the music industry have taught them valuable lessons and toughened them up. For instance, after recording a song in Thika, the duo's efforts to market it in Nairobi hit a snag.
"When we came to market the song in Nairobi we were informed that the quality was wanting. We started keenly observing other artists' works and that made us strive for a professional touch in our music," said Kagz.
Love for music, small beginnings
According to Kagz and Sarah, they have been friends for a while and music has always been their passion. But according to Sarah, she found it funny when Kagz informed her that he'd written a song.
READ ALSO: The untold story of Ssaru, Gengetone's fast rising star
"When Kagz approached me saying he'd written a song, I laughed. But he was dead serious and even went ahead to book a studio session. Our first song was wack but from the experience, we realized that making music brought us joy," she said.
To make it in Kenya's crowded music scene, Khasah said that one must be "persistent and consistent. The industry is frustrating but if you give up, then you're the one who's bound to lose out."
Related Topics