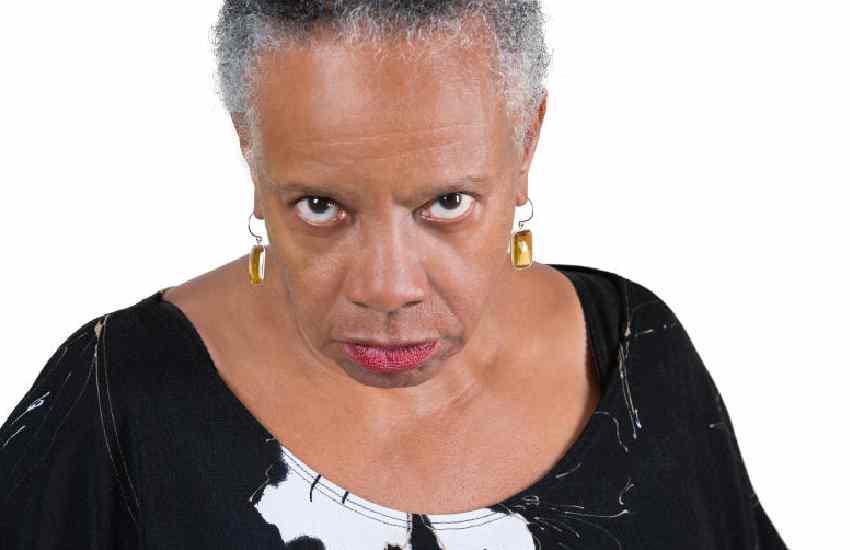 God, who knows everything, long knew He couldn't be everywhere. So, he created aunties - those sweet, but sometimes sour extensions of your mother. You're their nephew or niece, whether they are from your father's or mother's side of the family, and hence you're bound together by love, blood and lots of laughter.
But aunties come in different shapes, sizes and mood swings. Though most are temperate, there is always that hot-blooded auntie who can't keep her mouth shut when the rice at the wedding is crunchy like potato crisps. Then there is that auntie everyone likes, the one you passed off as your mother when you skived high school, and you were punished to buy barbed wire for using the panya route under the fence.
Read Also: Why sometimes you just have to 'divorce' your parents, siblings
She played ball and has never breathed a word about it. That said, everyone might agree that paternal aunties are a little too hot on the collar, unlike maternal aunties who are collected and don't boil over - like Ndakaini Dam when floods are wreaking havoc. Here are the different breeds of aunties found in every village and hamlet:
The Safari Aunt
She's the footloose aunty, always with bags packed, ready to visit nephews, nieces and her sisters in Kapedo and Suguta Valley, despite a government ban on night travel to those areas. From Suguta, she will head to Emali to visit her primary school friend. The following week, she would head into Tanzania to visit her nursery school friend.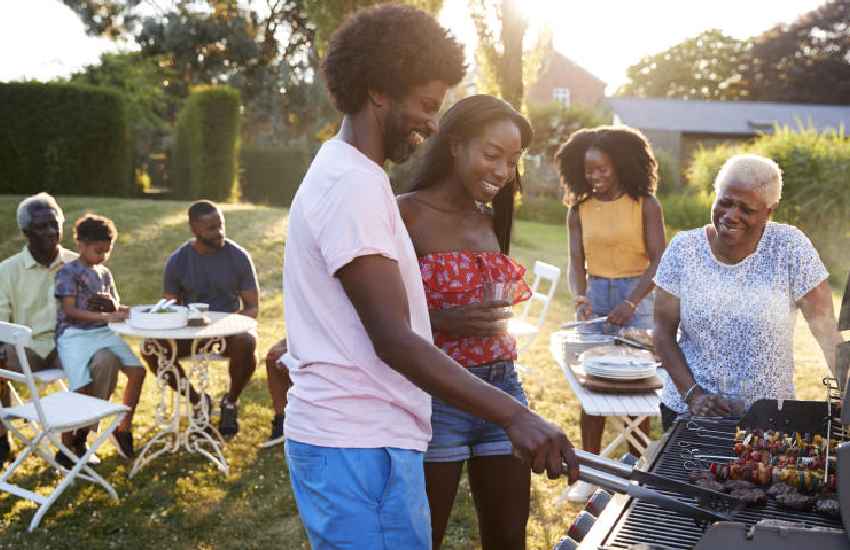 Safari aunts are usually jovial bundles of chilled-out mamas, but can't watch a two-hour movie before the wanderlust bug bites. They can be very helpful and would the ones to turn to when looking for a house to rent in Githurai or Syokimau! The safari auntie also doubles up as an efficient organiser of all family functions, ranging from baby showers, visiting the parents, baptismal, weddings to dispute resolution lunches.
Aunt Money Bags
She is the beautiful slay queen who nabbed a loaded hubby-'Uncle G.' She mostly works for an international agency, and New York is almost her second shags. She gives expensive hand-me-downs to your mother, which she has to let everyone know were bought from Jimmy Choo in London, and explains that Choo does not mean 'toilet' in London.
Read Also: 10 characters you will find in Family WhatsApp groups
Miss Money Bags only invites selected relatives to her house, mostly to show off her dogs, which are better fed than Safari Aunt. She also has low tolerance for 'useless' relatives, which is evident during the few family functions she attends. But sometimes this snob can also be single and heading a huge parastatal, where she has employed relatives who enjoy free alcohol most weekends from her plush home on Riverside Drive.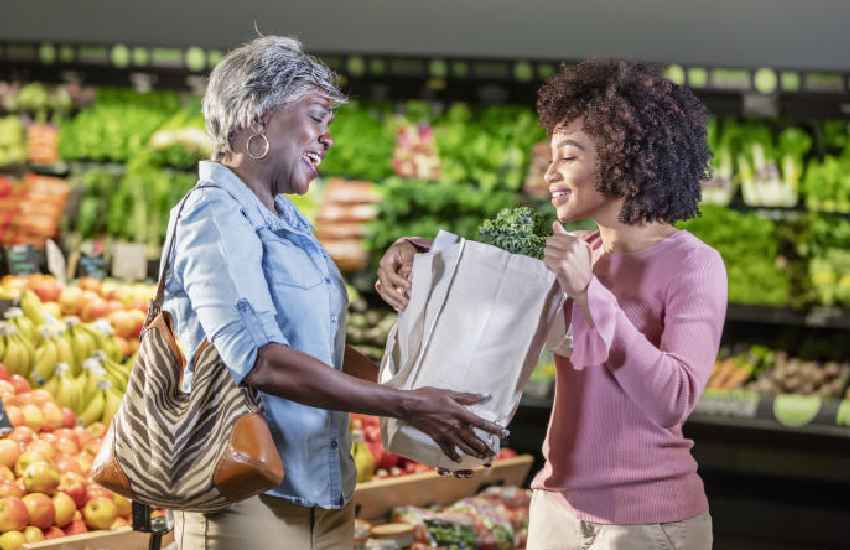 Aunt Sumbua
She has more problems than the Kirinyaga Deputy Governor. Her phone call, mostly a flash, means only one thing: tuma pesa! You have to check your M-Pesa balance when she calls as the conversation with her goes something like this:
Auntie Sumbua: Hello?
You: Habari auntie. Niko tuu na Sh700 kwa M-Pesa, nikutumie?
Auntie Sumbua: Hapana, nataka number ya Pastor Gatina.
You: Sawa, nakutumia.
Auntie Sumbua: Hio Sh700 unaeza tuma tuu! Mtoto wangu, ukipata mia tatu ingine uongeze, ng'ombe inaharisha.
The matchmaker
It doesn't matter whether you're pursuing a PhD or recently erected a pad in Thika Greens, this auntie is not impressed and always tugs your blouse or coat tails with: "Ulipata mtu?" The matchmaker has an overzealous obsession with nieces and nephews who are still single, and hunts them like she's looking for Joseph Kony in all family functions, where she makes their lives a living hell. "Hata kama huwezi pata bwana, si angalau upate mtoto?" she whispers, pointing at a single man who is a family friend.
Acidic aunt
She has a sharp tongue and sees nothing positive in others. When her daughter marries a mzungu, she says, "It is God's blessings," but when it's someone else's daughter, she hisses: "That girl is a gold digger!" When a relative remarries, she exclaims, "Huyo bwana atakufa tuu, Rose abaki pekee yake tena!" Her bile is not only reserved for her family because when she hears that President Uhuru's son has married Achola, she says, "Wataachana tuu!"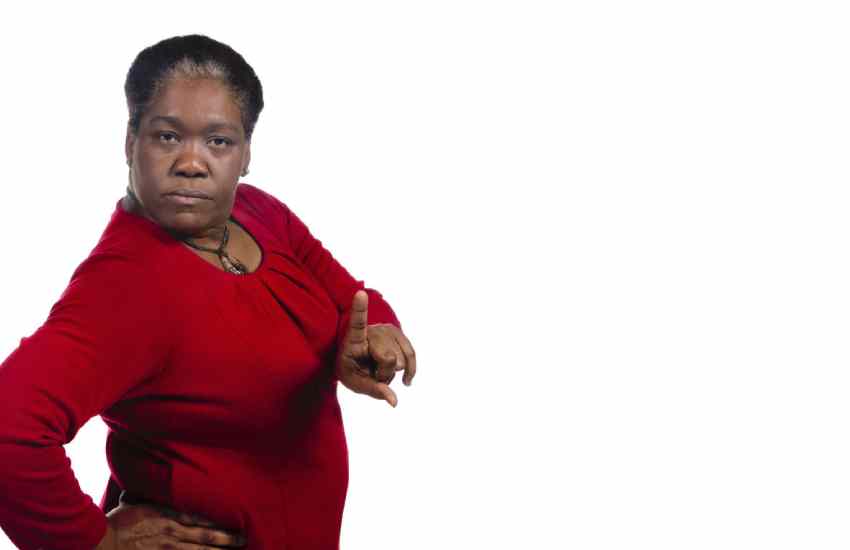 Dettol aunt
Her impeccable image looks like one straight out of a glossy fashion magazine. Her children, who only speak Sheng-free English, are clean like surgical wards and don't play with cousins who roll on mud during family functions. Even during family gatherings, she brings bottled water for herself, mzee and the surgical ward kids. Her hapless husband is usually forced to wear a shirt that matches her kitenge and those of the children.
When the rest of the world is queuing for food, Dettol Auntie herds her brood, and embarrassed hubby to the boot of their Rav4 where she fishes out sandwiches and home-blended juice. Her two-year-old daughter knows how to sit like a girl, and her four-year-old son has never spoken with food in his mouth. When it gets cold, she instructs hubby "turudi Nairobi" and the man revs the Rav4 without question.
Read Also: Parenting crisis - How teenagers from hell are driving society nuts
The women's guild
She is the auntie who prays for tea until it goes cold inside the thermos. She prays for the car and driver before all journeys, beseeching God for journey mercies since "ngari ciakituo ni moko ma andu (cars are made by human hands)." Mostly saved since nursery school, this auntie is normally cursed with a serious mlevi husband who never attends family functions.
Aunt killjoy
She means well but ends up saying the wrong things. With a microphone in hand during a wedding, she will recall that you, the groom, caught serious kaswende in 2002! She is the one who points out that her nephew, who is now a managing director at a parastatal, used to wet his bed until after high school, and that Aunty Kui's three kids are from different fathers.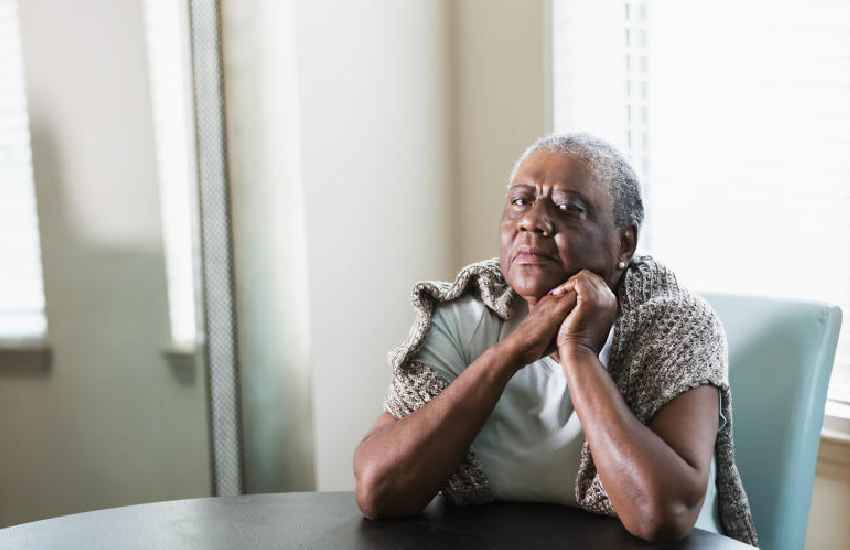 Aunt nipashe
This 'Mucene FM' knows everything about everyone. She knows that Auntie Jacky was beaten by her husband and she can narrate the story in details, even though Auntie Jacky lives in Mombasa and she lives in Busia. She knows Aunty Mary chased away her housegirl from Ukambani because Uncle Joseph was sleeping with her. She knows Aunty Cecilia's son has a drug problem and Uncle Jethro underwent a vasectomy. She is also the aunt who pushes all relatives to send success cards to her daughter who is in Class Eight, but keeps quiet when results are announced.
The consultant
She is the one nieces run to when pregnant while still in school. She knows exactly how your harsh father will react on learning that you chewed college fee. You can consult with her at the local bar and tell her "kaswende haija pona." She knows which men and women are bad for marriage and which uncle to see for bride price negotiations.
The consultant also doubles up as the family historian who knows that the kids of Uncle Bartholomew belonged to a bar owner where he has debts and your mother had married a Makerere graduate in 1980 and who became a professor in America, meaning "sasa wewe ungekua Harvard University pursuing geospatial engineering" instead of transport geography!
Related Topics