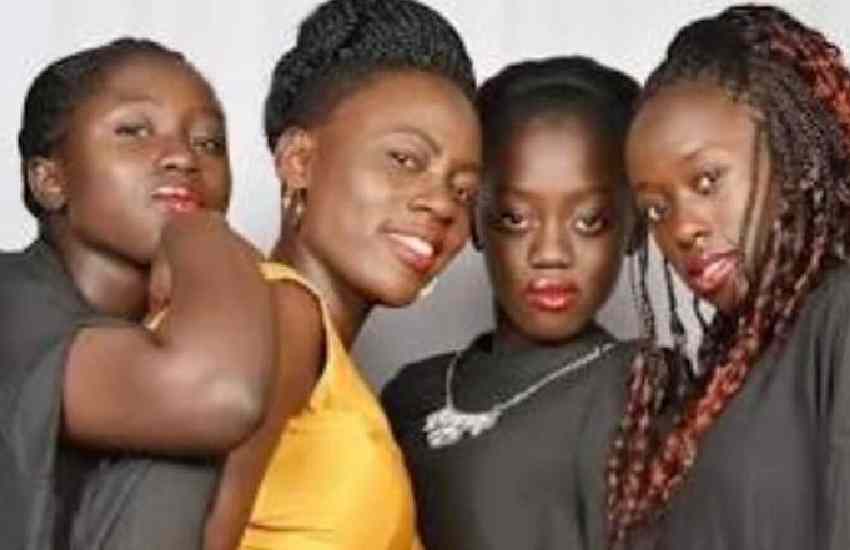 Singer Akothee Wednesday celebrated her three daughters, acknowledging how everyday mom life, from being able to parent, teach and shield, is impactful and fulfilling. Exploring motherhood in a message to her over 2.5 million Instagram followers, Akothee said it's a pure, quintessential job - a journey laced with magical moments and lessons, each family's dance with strife and difficulty, notwithstanding.
Read Also: Akothee flaunts palatial house, explains why home-ownership is key
"I never knew I would end up here, but I found myself here, I had to figure out how to bring you up no manual or directory, no guidelines or know-how. I just did my thing with my instinct as a mother. All the sacrifices I made was to see you here today. I am one of the luckiest mothers, that you never disappointed me and my efforts I have never asked anyone for your school fee or upkeep you are and still is my full responsibility," Akothee stated.
The singer – real name Esther Akoth - added, "You still remain mine and mine forever. I am sorry I put you through, all you went through, but, one day, when you will be a mother, you will understand that life is like an onion, each layer you peel must make your nose wet and your eyes crying, but you know what, you are stronger than your pain. Challenges have two different effects on us; it either build you or break you completely, depending on how you respond to the situation."
According to the entrepreneur and philanthropist, the best long-term move one can make is an investment in self and family. "I stopped telling people my painful stories, I started investing my time on building myself after I realized; 70 % don't care, 20% have more problems than me, 10% are happy it's me and not them… Anyone who admires a single mothers life (it's because you see the glam and the success now) on the ground before success; this sh*t looks like suicide."
Revealing her life's long-held secrets in a January 9 post, the flamboyant songbird, arguably the richest in East Africa, said she struggled as a young mother, having dropped out of school to be married at the age of 14, so as to raise Vesha Awuor, Celine Aggry, Prudence Vanpelt, and had to contend with her then campus bound lover, ex-husband Jared Okello.
"I had a small shop in Kanga market, which I could only afford to open in the evening for one hour after I came back from school. I would wake up early in the morning, prepared my kids for school, dropped them at kindergarten (Kanga teachers quarters ) then walked 2 kilometres to Kanyaserega Secondary School to finalise my secondary school which I had left in form two...... One more time - courage. All my children look alike coz I concentrate on one man at a time, but not afraid to move on once it's over."
In another post, she shared her own experience of being a single mother of five, emphasizing why financial independence is key. "The things this life has shown me is only God who knows. At one point in my life, I have lived with two of my baby daddies under the same roof, just to see my children happy as a mother, sometimes you don't even know if what you are doing is right or wrong, you are just doing you sacrifice all you can just to make sure your children have the best," she posted.
Read Also: Singer Akothee reflects on humble beginnings
"Association of co-parenting is noisy with casualties. It's nothing fun about it, you just have to grow up, mature and be the big girl in it, otherwise, the emotional trauma may consume you long before dawn. Cry if you can, throw yourself to the ground if that will make you feel better, then now, get up, wipe your tears, take warm water and lemon, get some exercise shower, pick up your remote and control your life. This sh*t is worse when you are broke you will chop Onions daily if you don't accept it's a pandemic and worldwide. So, before you decide to have a child as a young girl, ask yourself a question, how about if he doesn't stay after the baby comes will I stand the heat?"
Related Topics