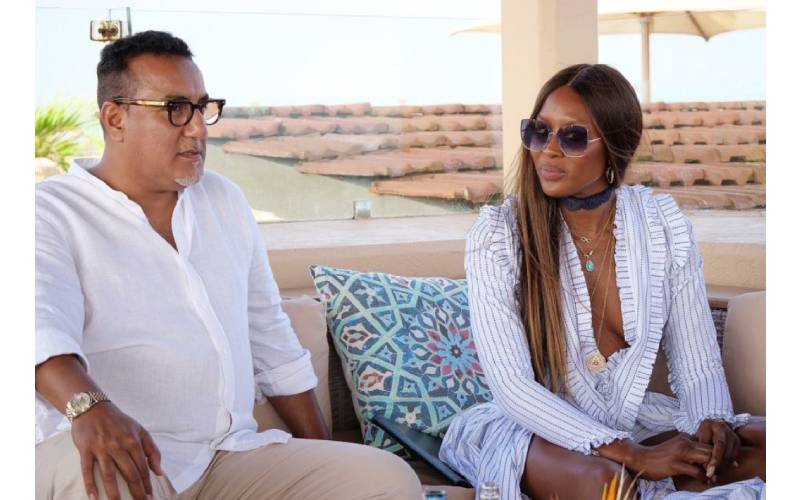 British Super Model, Naomi Campbell is the Magical Kenya International Tourism Ambassador following an announcement by the Ministry of Tourism and Wildlife on January 12. According to the statement, Naomi will help promote Kenya's marketing as an ideal tourism and travel destination to the world.
Tourism CS Najib Balala said they came into an agreement with the model after meeting over the weekend. He said having Naomi as the Magical Kenya International Tourism Ambassador will only strengthen the country's domestic market.
ALSO READ: Naomi Campbell in Kenya, residing at Malindi's exclusive Billionaire Resort
"We welcome the exciting news that Naomi Campbell will advocate for tourism and travel internationally for the magical Kenya brand," said Balala.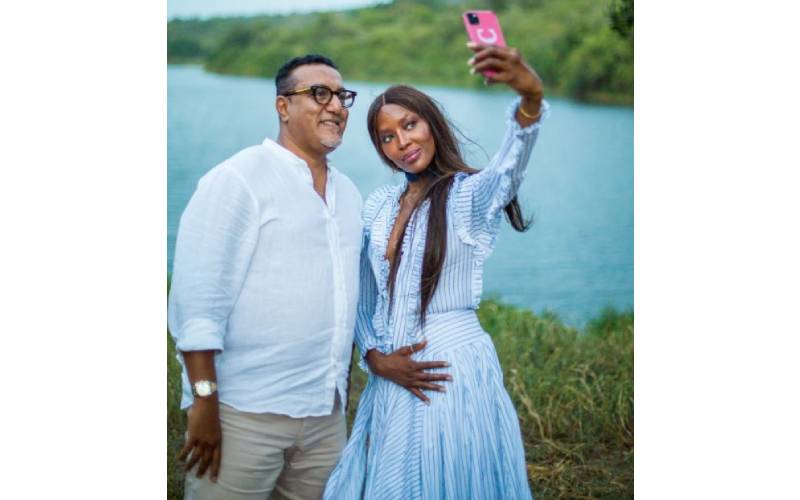 50-year-old Naomi Campbell, who has been staying in Malindi since December 2020, says she was highly impressed by the Professional Golf Association (PGA) and even urged professional golfers to visit the country and enjoy the experience.
The model also praised Kenya's improvement of infrastructure at the Coast, including the upgrading of Malindi Airport to International standards adding that this will boost tourism in the region.
ALSO READ: Brains behind Kenyan outfit showcased by Naomi Campbell
"I am also impressed with the world-class standard facilities at the Professional Golf Association (PGA) Baobab course located in Vipingo Ridge, the only golf course accredited by the PGA in the whole of Africa. I invite golf professionals globally to visit the course to enjoy the experience," said Naomi.
Naomi's appointment caught Kenyans' attention on social media, some who congratulated her for the role while others opined differently.
I think Naomi Campbell is the best fit for the Tourism Brand Ambassador role. If you put into consideration the target audience w the ????. She's also well versed w the country and has associated herself a few times w Kenya; so she might very well assume that role and excel it. Imo

— Mlolwa???? (@walowe_mlolwa) January 12, 2021
Lupita Nyong'o would have made a better Magical Kenya International Ambassador compared to Naomi Campbell. Well, It's just what I think.

— BRAVIN YURI (@BravinYuri) January 12, 2021
Having British Super Model, Naomi Campbell as Magical Kenya International Tourism Ambassador is a huge plus for Kenya. However you want to look at it - Marketing Kenya abroad requires a well established personality with a commanding presence in the International Market! pic.twitter.com/VmijQPzN7Y

— Peter Aming'a (CHRP-K) (@Peter_aminga) January 12, 2021
Kenyan tourism sector huwa tailored for the international market not local. Ata ukiangalia prices and terms of most hotels and conservancies zinakuwanga unfriendly for locals, Naomi Campbell's appointment is consistent with what happens in the entire sector

— Siriano Vagas (@TweetOfSirvage) January 12, 2021
But when the government, @Min_TourismKE talks about tourism, you are are not part of the conversation(you are not a tourist) , they mean foreigners. So why are you surprised and complaining about Naomi Campbell's appointment. Tosheka na safari yako ya ushago every Christmas

— Mandela (@ougomandela) January 12, 2021
It is very sad to see we are paying foreigners like "Naomi Campbell" to market magic Kenya internationally when we have famous Kenyans like Lupita Nyong'o in Hollywood but once a Kenyan make it out there they avoid us like corona????????

— Beata mbutei (@beatambutei) January 12, 2021
If you know and believe that you can do a better job than Naomi Campbell, then present your case to Najib Balala. Whining here is futile and useless.

— Patrick Muriithi (@muriithi_pato) January 12, 2021
Related Topics