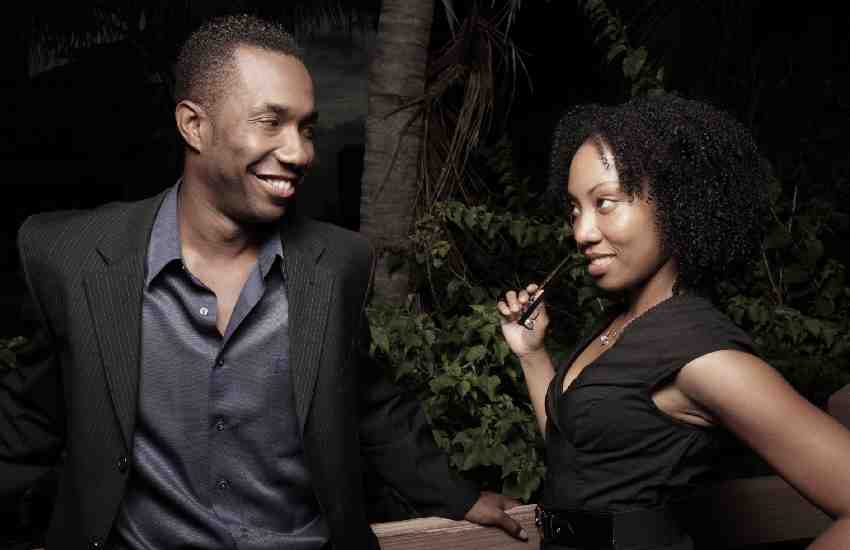 I think it would be wrong to presume that all relationships are the same, with the woman waiting by her partner's phone and always being cheated on. I'm referring to the concept of the other woman as opposed to the other man. They make movies about this. We are always quick to believe that a man strays and a woman is conditioned to accept it as a normal. But is it true that evolutionarily, all men cheat? Are men genetically wired to not stay in line?
A lot of brainwashing that goes on in the media has this long-drawn-out idea that from the get-go, women dreamt of marriage as young girls and possibly knew how their wedding day would be. And men were the reluctant valiant soldiers. It makes me roll my eyes. We have a society that expects infidelity to come from men and if caught, it is a mere slap on the wrist. But when gender roles are reversed, public indignation is a lot more. Well, except if you are Tiger Woods.
Read Also: Dating - Why there's no chastity in 90-day rule
But let's test this theory a little. Why do men cheat? We have the glamorous version where he wasn't being treated right, so he had to. Come on. This is the default excuse, which pretty much puts in public glare how stupid and thoughtless the cheater's actions were. Or the devil made me do it. Charming, but escapist.
There is an underlying pathology to cheating. A cheater, almost universally, is a person who was neglected and emotionally abused in their childhood. Neglect mostly by the father, abuse invariably by the mother. The abuse is specific to attacking the child when it came to expressing negative emotions.
So you end up with people who have poor self-image, self-censoring of negative emotions and hence denial of the reality of their own thoughts. In addition, living in an environment where affairs are repeated, tolerated and enabled, makes the person grow up thinking that it is normal. The child grows up knowing it is okay to be duplicitous and hide true feelings, thoughts and actions from people they ought to trust. So all relationships are fashioned with partial honesty and distributed confessions for no one to get the complete picture of who one really is.
They do know they are committing a moral wrong, that's why it is hidden and covert. But they can't walk away from the need to reinforce their self-image with the attention of other people. Of course, one person is not enough, because of abandonment issues that cause them to feel threatened. They have no compass that can help them fix relationship issues in a healthy way, have trouble discussing their issues openly and they are unable to control their desire to look for satisfaction elsewhere.
Many believe narcissism and cheating are interlinked. These individuals believe they are beyond reprisal and may feel obliged to maintain a normal appearance of married life, while still viewing the spouse as a hindrance and resenting the fidelity and social appearances required. Sort of like a horse in restraints foaming at the bit.
Read Also: Tempted to stray? Questions you should ask before cheating
Lately, we do have an increasing number of individuals who don't have a filter when it comes to dating married partners and ironically when the tables are turned, like secondary virginity, they will demand fidelity. However, what is obvious is, it is predictable that cheaters don't drop their partners. Passion rarely overrides the security and obligation of the legitimate relationship.
Related Topics