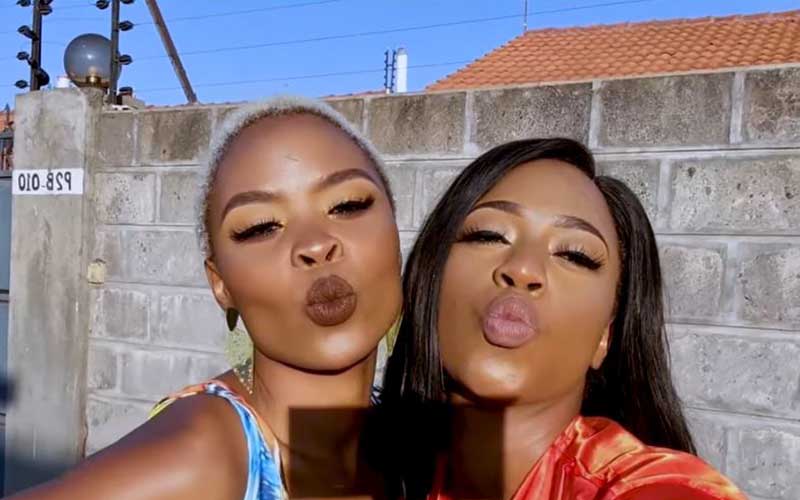 Diana Marua's last born sister, Michelle has opened up on her journey as a teen mom after getting pregnant with twins aged 19. Speaking on Diana's YouTube channel, the makeup artist revealed that during her first year in university, she had no knowledge of contraceptives and always believed they were methods meant for grown women.
"My first year at Kenyatta University went smoothly and then in second year your girl met a very fine boy. Fast forward to a little time later on, we used to close school and I'd go to Diana's place and spend like a day and then go to my boo's house and ask Diana to cover for me in case my dad called. Before I knew it, I was pregnant. The thing about the current time we are living in is that there is so much information about contraceptives, family planning and all of that. When I was in that space I didn't think of contraceptives because I was just 19. I thought those things (contraceptives) are for people who are 45 or something," she said.
READ ALSO: Diana Marua opens up on being raised up by a single father
After discovering she was pregnant, Michelle explained that revealing the news to her now-husband was the hardest thing ever.
"Opening up on my pregnancy was the hardest conversation…I came to your (Diana's)place and was moody and puking all over. My stomach was somehow swollen and she asked me if I was pregnant and I said yes. Then now after that, I told my baby daddy Ian and he was so shocked and disappointed but I thank God for him because God gave us that grace and he accepted because I know there are so many deadbeats out here who impregnate girls and don't take responsibility," she said.
Sharing her low moments, Michelle revealed that she had no one to turn to given she had let her family down by getting pregnant young and she dropped out of school to take care of her two babies.
"You know what? What helped was the grace of God because there were so many times I used to cry. I felt like nobody understood me. I'm young, I've dropped out of school, my classmates are laughing at me, I feel like it's the end of the world, people are graduating while I'm at home taking care of my kids, my dad is disappointed in me, I couldn't even face my family… it's such a demeaning position to be in," said Michelle.
READ ALSO: Diana Marua opens up on being a side-chick to a married man, dating for money
Advice to her younger self
If she could turn back time, the talented makeup artist says she would take things slow.
"Looking back if I were to speak to my younger self I would tell her to just chill. The guy is cute but take your time."
Harmonize Ali Kiba Diamond Platnumz
Related Topics