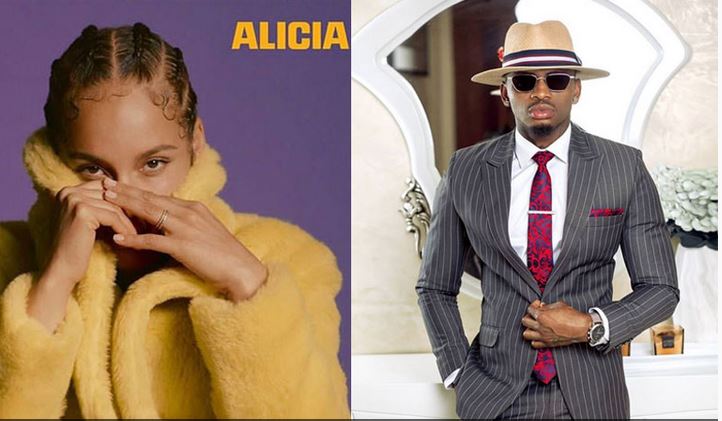 American singer-songwriter Alicia Augello Cook popularly known as Alicia Keys, has spoken highly of Tanzanian Singer Diamond Platnumz, showering him lots of praises after featuring him in her Album Alicia.
The 39-year-old classically-trained pianist described Diamond as a fantastic artist with a unique style, following their collabo dubbed Wasted Energy. Narrating how the song performed beyond her expectations, Alicia added that she was amazed by how Diamond's style blended well in the collaboration, terming it the finest music collision.
"Wasted Energy is such a vibe…. I also love that Diamond Platnumz is part of this. An amazing Tanzanian artiste, who happened to be able to come in and bless this track with his unique style, and I love how the worlds collide here. This is like world music collision at its finest," said Alicia Keys.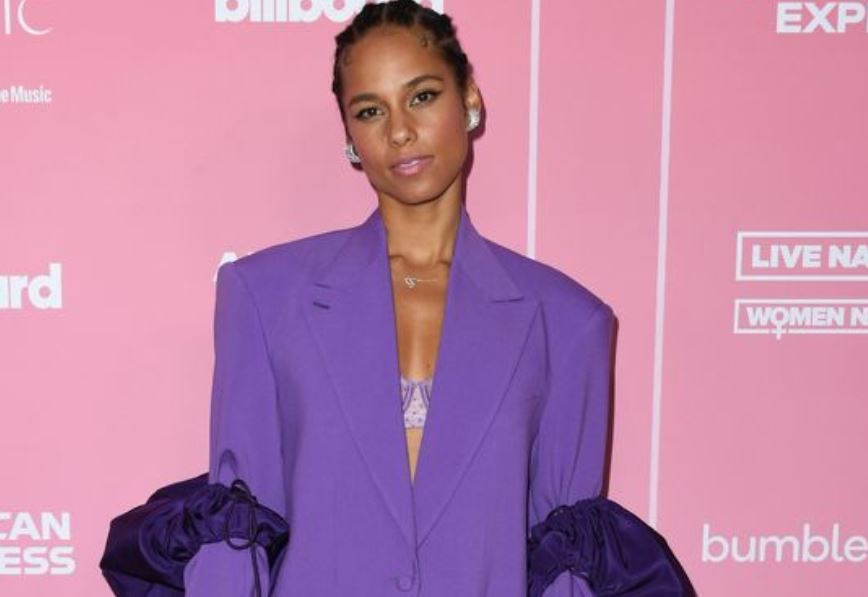 At a different interview, Alicia had revealed that she met the Jeje hitmaker through her Husband, Swizz Beatz, who happens to be a big fan of Diamond's music. According to reports, in September, Swizz Beatz was forced to intervene after Diamond Platnumz fans expressed displeasure in Alicia Keys act of giving Diamond only a 26-seconds feature in her Album dubbed Alicia.
ALSO READ: Diamond features for 26 seconds in Alicia Keys' album, fans react
At that particular time, Beatz defended his wife, Alicia, saying it was Diamond's wish to be allocated 26 seconds in Wasted Energy. However, the two (Diamond and Alicia) still have other projects (Songs) that would be released soon.
"My Brother 4 life. Please let your fans know you did as you pleased on the rec and this is just part 1. She didn't waste anything, we let our brother Diamond do as he wished and we are Happy. Relax," said Swizz Beatz.
In a quick rejoinder, Diamond affirmed Swizz's message claiming that there is indeed more music from the two to come.
"OOOH yes!! more Bombs coming," Diamond replied.
ALSO READ: Omarion performs at Diamond Platinumz' album launch in Nairobi
After the many comments by fans towards Alicia, she finally spoke on the matter, but was particular to find out what else the fans felt about the song.
"Looks like 'Wasted Energy' is a fan favourite so far, what else are y'all feeling?" she tweeted.
To calm the storm, Diamond replied to Alicia, revealing that the song was his mother's favorite.
"It's my mum's favorite tune as well. I'm so delighted to be part of it," Diamond wrote.
Diamond is the only artist from Africa featured in the Album, on Track number 4, Wasted Energy, where he sings in Swahili. This attracted the attention of the US Embassy to Tanzania, who also appreciated the two artists.
"Great to see American artiste Alicia Keys collaborate with Tanzanian artiste Diamond Platnumz," the Embassy tweeted.
Diamond has previously worked with other American musicians, including Omarion, in the song 'African Beauty' off his 2018 album A Boy From Tandale. He also worked with rapper Rick Ross on the song 'Waka'
Related Topics