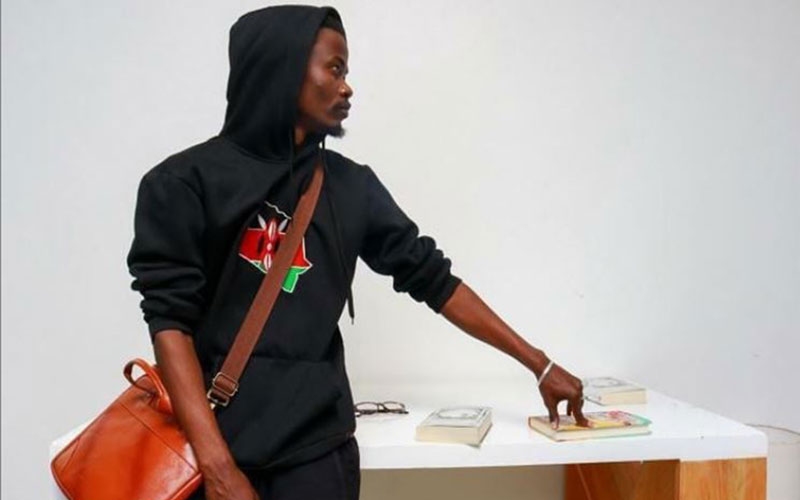 Rapper Juliani has accused the Jubilee Party of copyright infringement for using his song in a Building Bridges Initiative (BBI) promotion video without first seeking his consent. Via an October 31 tweet, Juliani wrote: "A few of my friends have sent me hii clip... using my song without consent."
"Did you know that the #BBIReport proposes the establishment of Office of Ombudsman of the Judiciary which shall play an important oversight role and receive complaints from members of the public against judicial officers?" the Jubilee Party captioned the promotion video clip which features Juliani's 2013 release Utawala as the soundtrack.
READ ALSO: Namwombea mema- Juliani opens up on split from Brenda Wairimu
In a follow-up tweet on November 1, the rapper said that despite raising concerns over the use of the 2013 release dubbed Utawala by Jubilee Party, the President Uhuru-led party had not responded or reached out to him.
"Mpaka sasa no one from @JubileePartyK ame reach out ku explain hii mambo. Niko rada yao. I didn't licence this," wrote Juliani.
Reactions
Following Juliani's accusations, Kenyans on Twitter weighed in on the matter, with some calling for the ruling party to pay up as other warned Juliani against going up against Jubilee Party. Veteran rapper Nonini wrote, "Who does that? Copyright and IP must be respected in this country," while King Kaka commented, "Already exploiting the youth na bado BBI haijaanza. Money In The Bank!"
READ ALSO: I received backlash for having a kid before officiating my relationship in church- Juliani
Here are more reactions:
@GachinQlion Copyright infringement 101.
@Michael_karisma Maybe you should approach it differently...yes they should pay, but be easy and approach the situation with civility. You are dealing with an institution that could be very stubborn.
@simeonominde What is your understanding of the word "civility?" Its people with your kind of thinking that would want to normalize breaching of laws. That song is his intellectual property its use & distribution can only be done by his consent.
@mojeworldwide I agree with you @JulianiKenya we need to respect people's work and their contribution to society.
@LindahMbaisi They've not only used it but they reproduced it. Makosa mbili.
@KenyanProject Seriously? This is one of the songs that has kept me grounded in matters patriotism & fidelity to the ideals of nationhood.
@Martin_Kamau_W They are doing you a favour.
@bosibori_Ke You don't need to explain about your friend sending you the clip etc; DEMAND YOUR RIGHT!
Related Topics