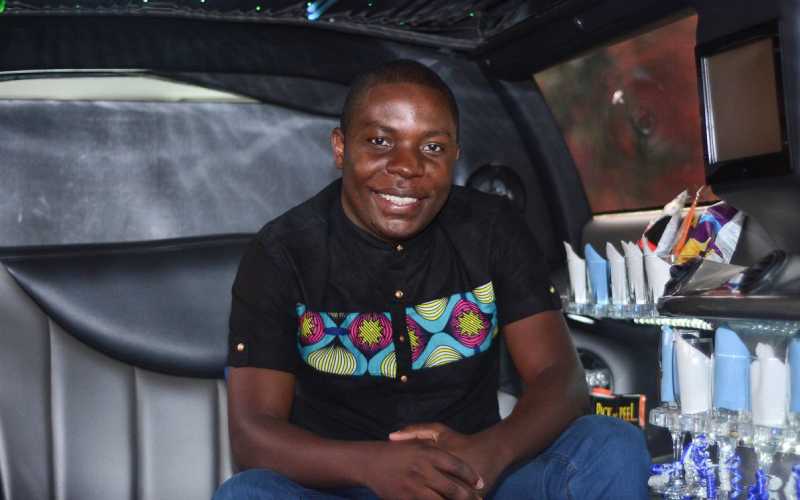 Some say the love of money is the root of all evil but according to Samuel Abisai, money is good! Abisai was the 2017 Sportpesa Mega jackpot winner, walking away with a whooping Sh221million. Looking back, he says he struggled to come to terms with the good news at the time but it slowly sunk in.
While speaking to Daniel Ndambuki on Churchill Show, Abisai stated that he was living in Nairobi's Umoja estate and did some research before placing a Sh200 bet. He opened up on being nervy as he followed all the games that had been included in the jackpot and even leaving his house once he knew he had correctly predicted several outcomes.
Fast-forward to getting confirmation that he was indeed the Sh221million jackpot winner, Abisai stated that he got numerous calls from friends and acquaintances, some of who saw it as an opportunity to bid poverty goodbye. He recalled how a nursery school classmate called him asking whether he still remembered her.
Also read: Wife threatens husband with divorce citing betting addiction
"I remember there is this lady who reached out to ask whether I remember her from our nursery school days…well I remembered her but then again, having money is a really good thing," he remarked. He later left for Holland to see his then-girlfriend and used the trip as an opportunity to clear up his mind before coming up with a shrewd way of investing his fortune. Abisai stated that he waited a whole year before he started spending the money and made his first stop at his local church.
"I did not give the 10% (tithe) but I went to the church and asked the pastor what he wanted me to do for the place. He told me what he wanted and I sorted the church. I also asked the youth as well as Sunday School. I went to every department and asked them what they wanted and sorted them out," he said.
Also read: Diana Marua opens up on dating married man
Interestingly, when he asked his dad what he could do for him, he was advised to first invest the money and only aid him using the profits accrued. Abisai added that he helped out some of his friends to set up businesses and employed others in his company. He has invested in a paint business and real estate among other things and his advice to young people was to work hard and bet responsibly, if at all it is necessary. He also stated that he had stopped betting and warned of the consequences of irresponsible betting.
Related Topics