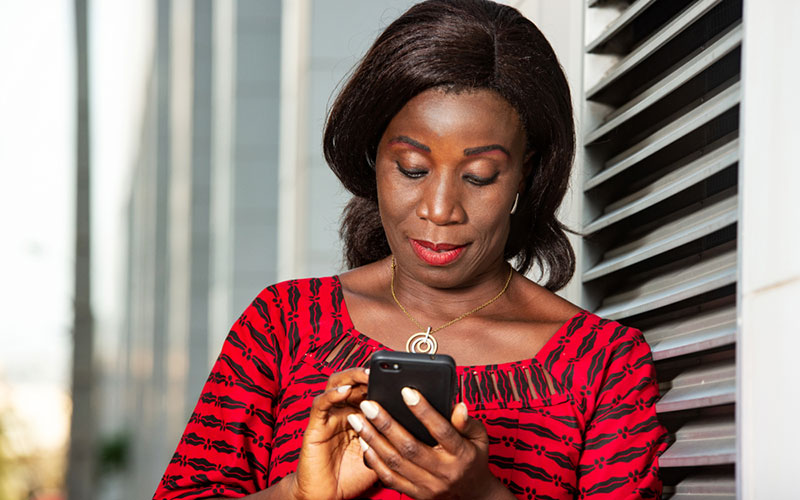 [email protected]
Those who still believe not every problem has a solution are yet to come across the world's most ubiquitous and omniscient teacher, Google. Maybe Thomas in the Bible would have had an easier time believing Jesus had risen had Google been present. Moses may not have struggled to understand why a bush was burning and not getting consumed if he'd had access to an internet connection. And then there is Dr Google, who is more famous than the world's foremost medics. At the touch of a button, you can get tens of medical reasons for what ails you. Accuracy aside, you can get a whole host of diagnoses to pick from in just seconds.
Our increasing reliance on Google - the platform commands 92 per cent of the global search engine industry - offers great insights into what Kenyans want to know. The search engine processes more than 3.5 billion queries a day, which means it has more than the 20 years it has existed improved how quickly searchers find their desired results. The engine's autocomplete function makes it easier for you to find what is most relevant in your jurisdiction based on what people have searched for. There is chance it is what you are looking for, or so assumes Google.
Fuliza search
If you type any interrogative adverb into the Google search box, you will be furnished with a list of statements that start with the phrase you used.
READ ALSO: How to get pregnant faster- Top 10 questions Kenyans asked Google in 2019
"These are based on real searches that happen on Google, and show common and trending ones relevant to the characters that are entered and also related to your location and previous searches," the platform states on its blog.
Type 'How', for example, and you get these three predictions: 'How Long (song by Charlie Puth)', 'How to Fuliza', 'How to make a man cry in bed', and 'How to make money online'.
The Fuliza search underlines the growth of the overdraft facility that is offered by Safaricom, which last week said it now processes about six applications per second, disbursing loans amounting to Sh245 billion in the year to March 2020. Type 'Where', and one of the top predictions is 'Where can I get a loan', offering insights into a population struggling to survive tough economic times.
'Which' gives more interesting queries, including, 'Which are the safe days', 'Which teams are playing today' and 'Which team is Messi going to'. For gamblers, football fans and managers of virtual Fantasy Premier Leagues, the latter two searches are understandable. Predominant for 'When' is 'When are schools reopening in Kenya', a nagging question for parents as uncertainties over government attempts to save the school year plague them.
Searching 'Why' brings up questions like 'Why do people have sex', 'Why do people kiss', 'Why is the sky blue' and 'Why am I single'. Random questions that you will most probably find people asking themselves pre-bedtime as they lull themselves to sleep while scrolling on their smartphones. Analytics website StatCounter shows that nearly three-quarters of smartphones use Google's Android operating system, which comes pre-installed with Google Chrome, making searches on Google an almost unconscious choice.READ ALSO: What is Huduma Namba? Most Googled questions by Kenyans
Microsoft's Bing is the second-most popular search engine, holding 2.83 per cent of the search engine market, followed by Yahoo at 1.59 per cent and Baidu, owned by a Chinese tech firm, at 1.14 per cent. Google says its autocomplete function is designed to help people complete a search they were intending to do, not to suggest new types of searches to be performed.
Trending ones
"The predictions we show are common and trending ones related to what someone begins to type. However, Google removes predictions that are against our autocomplete policies, which bar sexually explicit predictions that are not related to medical, scientific or sex education topics, hateful predictions against groups and individuals based on race, religion or several other demographics, and violent predictions," the platform adds.
And in an attempt to protect users from the many perils of internet searches, it says it also excludes autocomplete suggestions that are likely to con users.
"In addition to these policies, we may remove predictions that we determine to be spam, that are closely associated with piracy, or in response to valid legal requests."
Related Topics