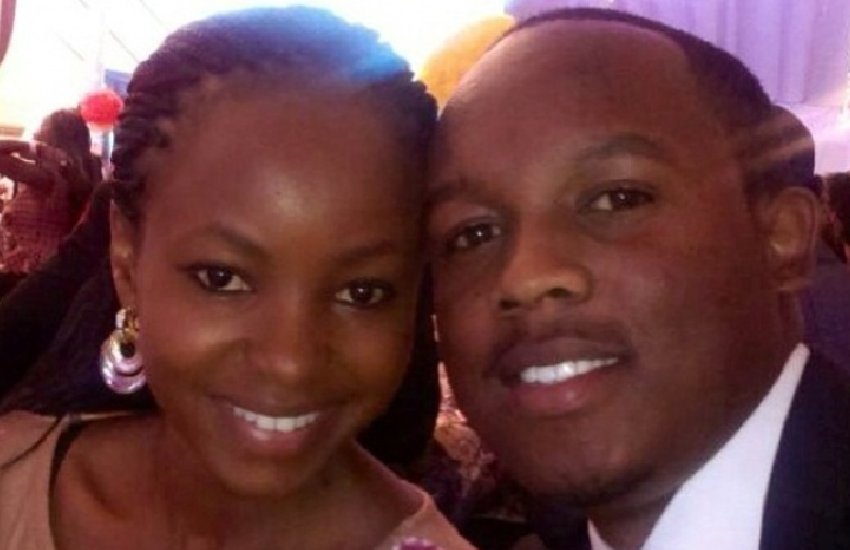 Judy Nyawira, the wife of celebrated scriptwriter, producer, comedian, and actor Abel Mutua, has come out to share intimate details about their love story. Narrating how they met back in college at the Kenya School of Mass Communication, Nyawira revealed that she was in a rocky relationship when Mutua came into the picture.
"Abel and I started spending a lot of time together and a girl who knew my boyfriend would tell him that there was a man I was hanging around a lot in school. Although our relationship had already started being shaky, the new information, made it worse," narrated Nyawira. "I later came to realise that the reason we didn't work could have been because of our age difference, he was 28, I was 19."
Read Also: How I met my wife- actor Abel Mutua
At the time, Nyawira, who hailed from Kibirigwi - a small village in Kirinyaga County, was in a relationship. She went on to add that she didn't recognise that Mutua and some of her other school mates were known actors featured on Citizen TV's highly-acclaimed 'Tahidi High'.
According to the mother of one, she didn't understand the frenzy among her peers whenever the actors were in school. Recalling on the first day he set eyes on her, Mutua, on his part, narrated how he took up a challenge to befriend her after his peers failed at enticing her.
"My boy squad and I were relaxing at a popular place in school called jobless corner when Nyawira passed by. Most of the boys had tried to woo her but none was able to get her attention and when I got that information, I decided to take up the challenge and try my luck," he narrated. Fast forward, and Nyawira got pregnant when she was on her final year at the college.
Even though the two were not prepared, Mutua visited her home and informed her mother of his intentions to raise the child. "We carried out four pregnancy tests to be certain of the outcome. I cried the entire day and just like that at the age of 22 and Abel at 23, we realised that we would be parents," shared Nyawira.
Read Also: I was earning Sh200, 000 a month before I collapsed in the bathroom - Abel
When she clocked 30 two years ago, Mutua did not shy away from declaring to the world that she was the best thing that has ever happened to him. Using humour to make his feelings for her known, the actor wished his wife the very best and prayed that all her desires come true. "Aaawww!!! Look at this pretty little grandma!! Remove those dentures and come kiss me you old piece of chocolate!! You've hit the big 3-0 in style boo," he wrote.
Related Topics