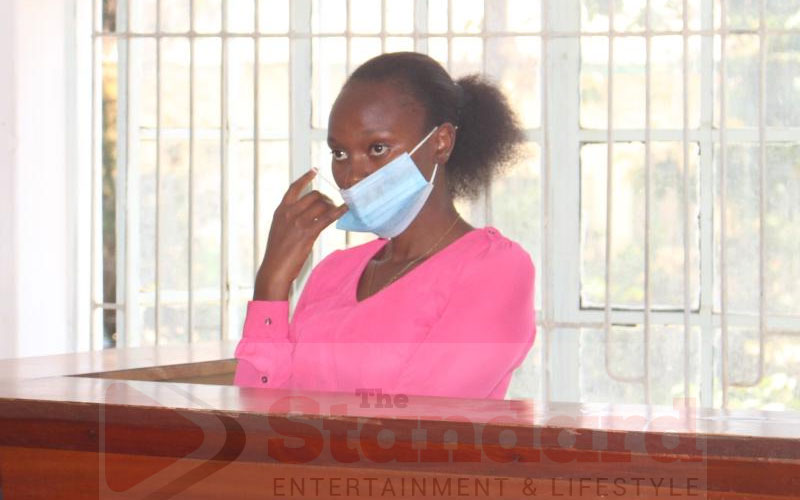 A police officer accused of attacking an advocate based in Makueni with a panga leading to his death did not take plea yesterday as scheduled. Nancy Njeri was to take plea in connection with the death of Onesmus Masaku but did not do so, with the prosecution keen on amending the charge. South Eastern Law Society of Kenya regional chairperson Justus Mutia said the officer will be arraigned for an amended charge of murder from that of attempted murder after the victim died at Kenyatta National Hospital on Sunday morning. READ ALSO: Reprieve for ex-Police Inspector jailed for murder of former MP's son
Initially, the officer was to be charged with attempted murder and causing grievous harm by slashing Masaku with a panga in his house at Wetlands Estate, Wote, in Makueni County. According to Mutia, investigators are still piecing together evidence for the case. "Investigations are still ongoing and the suspect is to be charged with an offence of murder," said Mutia.
The matter was moved to District Criminal Intelligence Officer Nzaui following complaints that a senior officer at Makueni police station was out to scuttle investigations. Mutia said it was unfortunate to lose a young and hardworking advocate in such circumstances involving a police officer who should be maintaining law and order. Mutia also urged his colleagues in the legal fraternity to be calm and allow investigations to be completed.
READ ALSO: Police officer to serve 57 years in jail for attempting to murder lover
The policewoman's service was terminated from yesterday, according to Makueni police commander Joseph ole Napeiyan. It is yet to be established what exactly caused the lawyer's death since the medical report has not been presented to the family.
"We are yet to send an investigating officer to Kenyatta National Hospital to establish if the lawyer is indeed dead. We have only seen that information on social media and we can't go by that," said Napeiya.
Related Topics