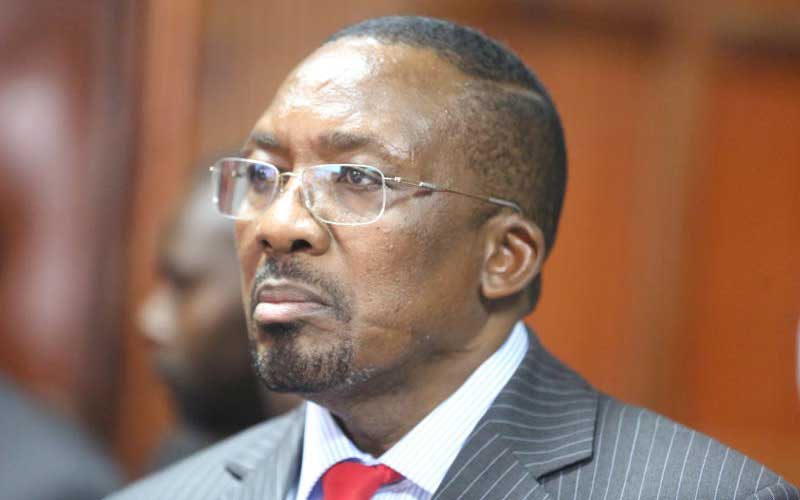 Neno Evangelism Center founder pastor James Ng'ang'a has been missing in action since the Corona-19 pandemic struck. You would expect him to have been the first Kenyan pastor to rush and reopen his church now that the government has allowed church services back. However, as dramatic as they come, the somewhat controversial preacher says that is not worrying him now at all.
Speaking to Billy and Mbaruk on their popular Celebrity Hot Seat segment of their afternoon show on Radio Maisha, Ng'ang'a said he was still in Jerusalem City where he claimed he had been for a while now 'seeking God's face'.
"Niko Jerusalem City (I am in Jerusalem City)," he said when asked of his whereabouts.
During the interview, the pastor spoke on a myriad of sensitive and personal issues among them donating his liver, owning a gun and life before he saw the light.
"The (human) body was made by God and what matters is how we take care of it and maintain good health. What you eat and how you remove toxics [sic] from your body system matters. If you don't want to lose your liver, check what you eat. I can't give my liver out to someone who has wasted his (or hers). They would waste it again," hilariously, Ng'ang'a remarked in Swahili - as paraphrased here.
Also read: Thousands show up as Rhino Kaboom is laid to rest
"Hizo umetoa wapi…Hizo vitu umepata wapi? (Where did you hear that, where did you get that?)," he challenged when asked if he owned a gun and if he did, why so since God would protect him from any danger regardless.
"Even if I carry a gun, the law does not allow me to reveal that," he emphasized as he refrained to give a straight answer on the issue. In fact, he went ahead to explain why he was no longer carrying his prisons ministry visits lately saying times has changed.
Also read: Sudi boy in mourning
"I don't need to go back to prison. I don't need to go back there. I used to but now I am international and if I went back there to minister I would be wasting so much time. I can reach out to more people through TV and digital platforms," he quipped.
Related Topics