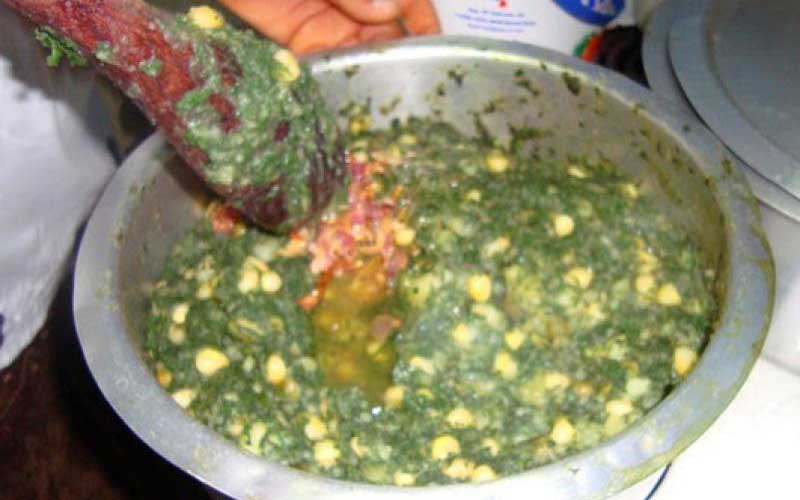 A 'certain community' from Central Kenya is said to be challenged in the culinary arts department. The bulk of items on this community's menu revolves around maize: githeri is maize mixed with beans; while mukimo is a mixture of maize, beans, viazi and greens pounded together to form a dough. Njahi (black beans) is also a popular alternative used in place of beans to prepare a brown looking mukimo, without the greens. This brown lump is the delicacy of choice when in-laws make an appearance to announce that their son has 'broken a goat's leg' in someone's homestead.
READ ALSO: Did you know Eldoret was derived from a Maasai word meaning stony river?
Indeed, cereals form a large portion of diet in Central Kenya, where generations of families have mastered the art of mixing everything in one pot - rice, carrots, potatoes and cabbages can be thrown into a pot at the same time and let to cook together for the same period. This tumbukiza culture is what gave way to variations like Pilau Njeri.
Sukuma wiki (so-called because it helped Kenyans 'push the week' until end of the month when families would renew their acquaintance with matumbo or beef) is hardly steamed dry. It normally has some watery green 'soup.' Gathufu, they call it. It is not uncommon for the cabbage to be overcooked and served floating in the gathufu. Unique in Central Kenya is ugali called gunja gutu (bend the ear) which is ugali mixed with boiled waru and kneaded together with a mwiko into one coherent whole. 'Bend the ear' is best eaten with tea.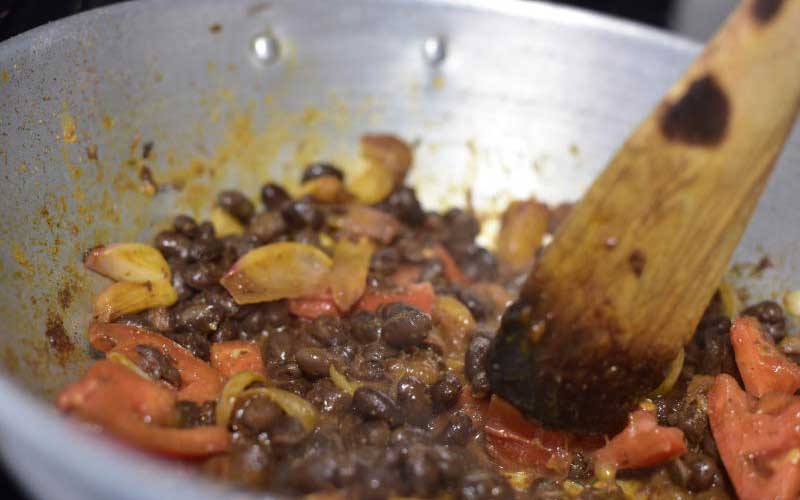 Historian Caroline Elkins informs us in her 2005 effort, Britain's Gulag: Brutal End of Empire in Kenya, that the marked lack of dietary variety and cooking skills in Central Kenya can partially be blamed on colonialism. At the height of the Mau Mau insurgency, families were detained in over 800 Emergency Villages comprising of 230,000 white-walled huts. The Emergency Villages had a fence, security watchtower armed Home Guards, bridges and single gates. Families were only given one day a week to fetch food from the surrounding gardens, which they accessed after crossing the nyambo (spiked trench). Women, with children strapped on their backs, were given an hour or so to gather food for the entire week as part of mkoloni's 'policy of starvation.' Elkins writes that around 10 women and their children shared a room where they cooked and relieved themselves. There was no going out after 6 pm for over one million people in the Emergency Villages.
READ ALSO: Colonialists condemned Africans to live East of Uhuru Highway
Due to lack of kitchenware and other appliances, as well as time constraints, food (all food in fact) was cooked in a mix-them, gather-them style, in one pot! There was no luxury of experimenting with different cuisines. Mukimo was integral. It was suitable for strenuous labour the people were subjected to.
Since few knew when brutal mbeberu would come knocking on the huts, they had to eat quickly and alone. To date, Central Kenyans hardly share meals in one sinia. Unless its gashoma (nyama choma), which is among the few delicacies - besides ugali and the aforementioned mukimo (green or brown) that's eaten using bare hands.
Something else. Central Kenyans have the bulk of their food boiled. Frying wastes mafuta which was a rumour during the seven years of the State of Emergency that lasted until 1959. This is why fish - which is not boiled - is a hard sell, besides cultural excuses. Tilapia requires a whole karai of cooking oil, Ngai! In fact, food in Central Kenya is prepared with very kidogo mafuta, and until recently, most preferred buying animal fat from butcheries!
Related Topics