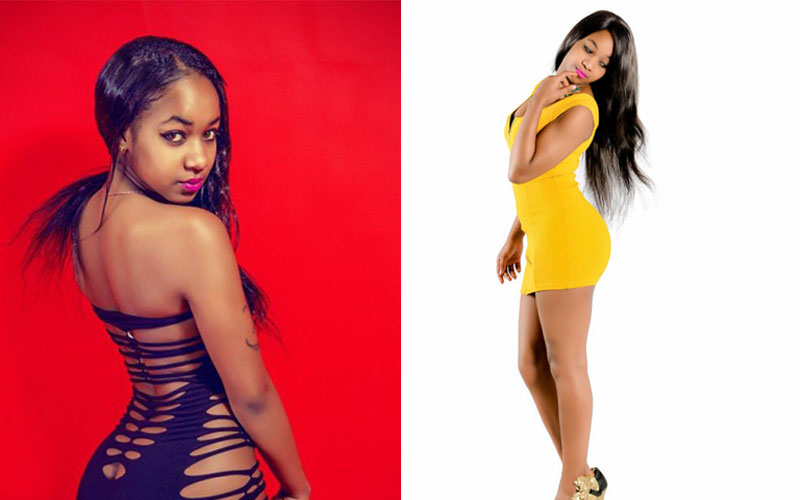 Judging from her latest Instagram post, 'tonight you shall reach a height that the sky won't catch you,' one comes to two conclusions. Either the former socialite is referring to greatness in terms of success, or two, being high as a kite from smoking weed (she has confessed to smoking weed on social media). In the post she is holding a bottle of altar wine sitting by the window, Vanessa is obviously not herself.
"Please talk to Vanessa's sister, Vanessa is not OK,'' a concerned friend first reached out. And after seeing photos of her two children making rounds on social media, it became apparent the once-popular socialite is in trouble and needs help. "I have no issue talking. I just want justice for the children," Michelle Olang, Vanessa's half-sister revealed. According to Michelle, Vanessa has been breastfeeding her youngest daughter Africa, who is five months, while drinking alcohol and smoking weed.
"The doctors were even surprised the child was alive,'' she said.
At 2.8kg, the child was being fed with githeri water.
READ ALSO: It wasn't me! Did socialite Vanessa serve time over false accusation?
"Who knows…she left the child and disappeared. She has blocked us all (on social media avenues). I tried calling her, but her number wouldn't go through. She doesn't pick calls anymore,'' a friend revealed. "This is not Vanessa,'' the socialite said, when a friend reached out despite the fact her voice was recognisable.
After she left, the children were left in the care of Vanessa's father and her stepmother while the other daughter is living with her biological father.
''She has left her first child with our parents. Vanessa has not seen the girl since early 2019,'' Michelle revealed.
Despite portraying herself as a doting mother on Instagram, the sister revealed another side of the story. Medical reports filed under OB17/4/9/2020 reveal that the two-year-old was being assaulted by her step-grandmother. According to the report, injuries sustained include multiple scars on the head and face, lost incisor tooth on the left upper jaw, burn wounds and a fracture. Probable type of weapon causing injury indicates that the toddler was being abused using burning irons and blunt objects. After being moved around from one relative to the next, the child ended up at Vanessa's father's home.
"She is malnourished and has been mistreated over the course of one year. If you see photos of the child you will weep. And when we tried calling Vanessa to ask why she's letting all this happen, she blocked us and continued to post on Instagram like nothing is happening," Michelle says.
The matter was reported to the police this year and the perpetrator arrested but later released. She was arrested the second time around August, bail was posted at Sh30,000, which she was unable to raise, and is currently in remand pending a court hearing in November. Her stepmother denied the charges levelled against her.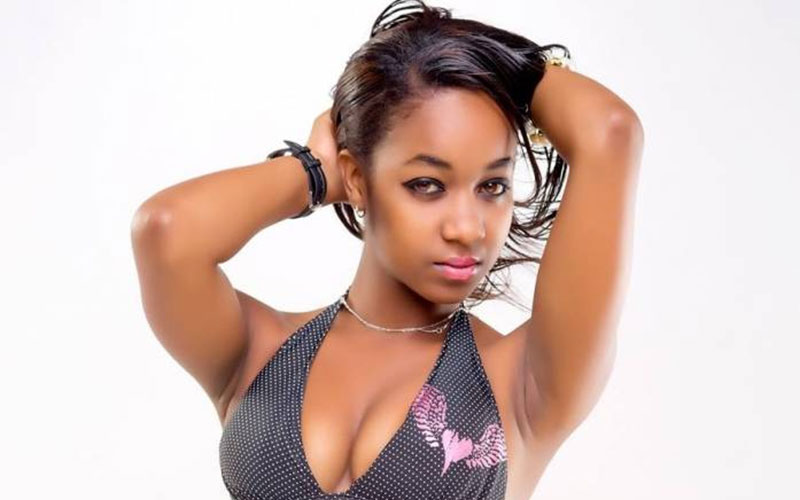 "The child who now lives with an aunt needs therapy. She might need reconstructive surgery," Michelle revealed.
Vanessa's second child currently lives with her biological father in Eldoret. Vanessa was last seen on Monday, September 21 at her ex's house with a bottle of vodka and in the company of a friend.
READ ALSO: I will not stop clubbing- socialite Vanessa Chettle parties weeks after delivery
"Her child does not even remember her,'' her ex revealed to a close relative after the incident. "I will tell you the truth. I don't want to talk much about Vanessa, but what I can say is she abandoned our child. About her other child I don't know because I wasn't there,'' the baby daddy revealed.
Confirming that he had reported her to the police, the ex is not keen on pursuing the matter further. "I took an OB number, but I don't want to press charges because she is my baby mama. But the truth will come out one day.'' He said they were childhood friends, went to the same primary school and their families are close. "Vanessa and I have known each other for a long time. The first time she came to my house she refused to leave. That was like two years back,'' he reveals.
Recollecting his encounters with the socialite is akin to a Telenovela drama series. Vanessa was a damsel in distress and the ex was her Prince Charming. As fate would have it, one time he would be the one saving her from a group of people who were raining down blows on the mother of two during another one of her drunken encounters.
"The first time we met I had gone out and she was being beaten by some guys. I chased them away and asked them how they could beat someone I know,'' he claimed. "Vanessa loves drama. Even yesterday when she came home, I saw she has a cut on her head. She has so many issues, I honestly don't know what can be done to help her,'' he said. Trying his best to help her at the time, she seemed to have reformed her ways, but she was soon back to her old ways.
"When we were living together, I had stopped her from taking anything. But when I was away, she would drink during the day. During that time, I was unable to help her. I even took her back to her father because I didn't want to deal with her anymore. She pleaded with me saying I'm the only one who can take care of her and because her father knows me', he trusts me. What could I do?''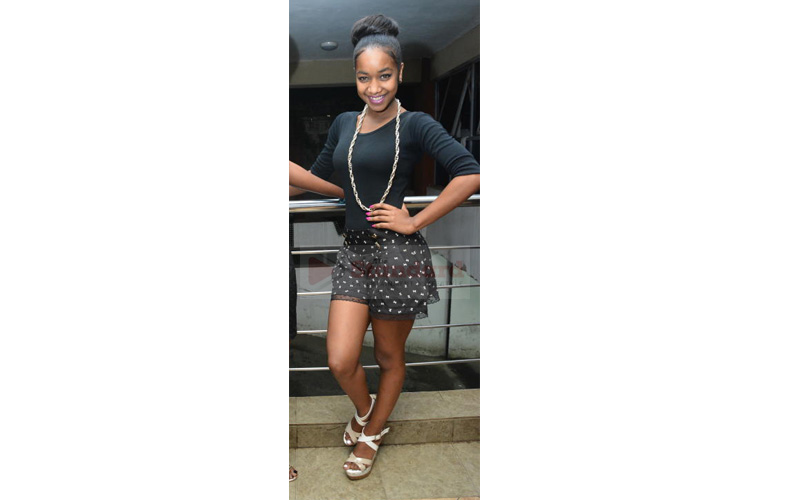 READ ALSO: Socialite Vanessa arrested over alleged attack on Prezzo's girlfriend
Being the compassionate person he is, he lent Vanessa a shoulder to lean on. But the drama did not stop.
"There's a night I found her she had been hit by a car outside the Signature club. She was under the car. I pulled her out. I helped her, and she took advantage of my kindness because I help people a lot no matter who it is. That's my nature.'' He took her in at that point and was unable to kick her out. That was then. At a later date, the two would meet again and the same cycle would begin.
"When I found her the first time, I tried to help her it didn't work. The second time when we met at a club, she pulled me aside saying she doesn't have a place to sleep; so I asked her about her dad. She said she can't go to her father because she hates him. She started talking ill about her father but what I know is, her father is not a bad man. What I came to realise is the abandonment she went through when she was young is what has contributed to her lifestyle. It turned her into a bad person. She doesn't care about her children or herself,'' the baby daddy added.
A far cry from what she looked like when she hit the entertainment scene a few years back, Vanessa has a missing tooth, scars and looks malnourished.
"She's unrecognisable. I wish you could see her. She's wasting her life away day by day. We need to help her before she destroys herself," a close friend reveals. Confronted by her loved ones about her alcohol and marijuana abuse, Vanessa took to her social media to announce her big win.
"I did it to prove to my folks I ain't addicted and wouldn't go mad or have a bad psychological trip/withdrawal reaction if I stayed away from both. Point made. Everyone is happy and proud, so am I. Still gon blaze though. The best part was clearing my body, mind, etc. My last night at rehab was lit. Can't wait to go home and see my baby," she posted.
READ ALSO: Vanessa Chettle says she's out of rehab
Turns out the former Nairobi Diaries actress has never enrolled herself for therapy as she had stated a year ago. Having sleepless days and nights due to Vanessa's bad choices, her concerned sister is appealing to relevant authorities to ensure their stepmother faces time behind bars for what she has done.
"All I want is for justice to be served. The abuser to serve jail time, and Vanessa to be forcibly put in rehab and get mental health care support,'' Michelle said.
Related Topics