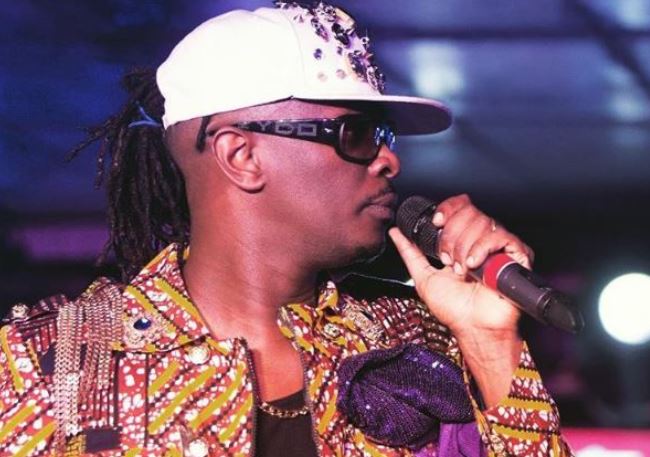 Father to Nameless, Mzee Joshua Mathenge, has been discharged from the hospital after undergoing a successful head surgery. Taking to social media to share the news of his father's recovery process, Nameless, born David Mathenge, explained that his old man suffered from a life-threatening medical condition known as subdural Hematoma (SDH) that causes blood clots in the brain resulting to strokes.
"Just a Gratitude post!! Behind the scenes my dad has been in hospital, for about Ten Days to undergo a head surgery, because he had some blood clots in his head that caused some minor strokes, a condition called subdural Hematoma, (something like that). It was nerve racking for our family especially because of his age, but the surgery went well thanks to a brilliant team of doctors under the leadership of neuro-surgeon Dr D. Olunya, who also treated me 3 years ago when I had a similar life threatening brain condition that some of you may remember," wrote Nameless.
The veteran Kenyan singer appreciated all parties involved in his father's recovery, stating that nurses will closely monitor him as he regains his health and strength.
"Today I give thanks to God because he got discharged and the doctor was happy with his recovery process. (That's why I was dancing like a mad man Jana) Now it's just some home nursing care and mzee will be good. He is strong for 84 years, delicate but strong. I just want to thank all the staff at AgahKan hospital, the nurses and doctors who took care of Mathenge Sr. especially Dr David O. Olunya who has become a close friend to us. Also the bill had gotten kidogo crazy but thank God NHIF came through as well to help us with part of the bill, especially at a time like the Corona season when things are tough…. all in all just want to give thanks...sometimes we dance just to release stresses like this. Today I celebrate life and second chances!!" added Nameless.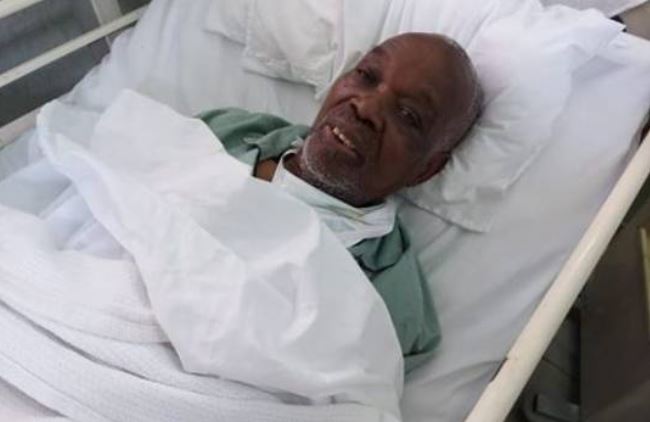 Similar condition
Sometime in 2017, Nameless suffered a similar medical condition known as subarachnoid hemorrhage, a condition caused by the brain's rupture of small blood vessels. According to the Butterfly crooner, he had experienced intense headaches and neck pains before the diagnosis but didn't give too much thought into it.
ALSO READ: Nameless speaks on his near death experience
"Three weeks ago towards the end of a PRISK board meeting, I was overcome by an extremely painful headache and neck pains. I knew this was not just any kind of headache and knew something was wrong because the pain was escalating at a very high rate. Thank God for my fellow directors Daddy Owen and Nonini, who quickly dashed me to the nearest hospital," he said.
A CT scan revealed his condition's status, and luckily he did not need surgery. He was admitted to the High Dependency Unit (HDU) for monitoring and treatment.
"I did a CT scan and was diagnosed with a life-threatening situation called subarachnoid hemorrhage. This means some small blood vessels in the brain had ruptured and blood had leaked into the area between the brain and tissue, causing the intense headache. After a few more tests my doctor realized that fortunately, my condition didn't need surgery. What I needed was to be closely monitored in HDU and given the right medication to allow the leaked blood to dissolve, the raptured vessels to heal and the pain to be controlled. After about 2 weeks, I was sent to the ward for a few more days of monitoring and pain management. I then did some MRI tests that showed that there was no more leaked blood in the brain and that I could be discharged with some medication," said Nameless.
The singer is in good health now.
Related Topics