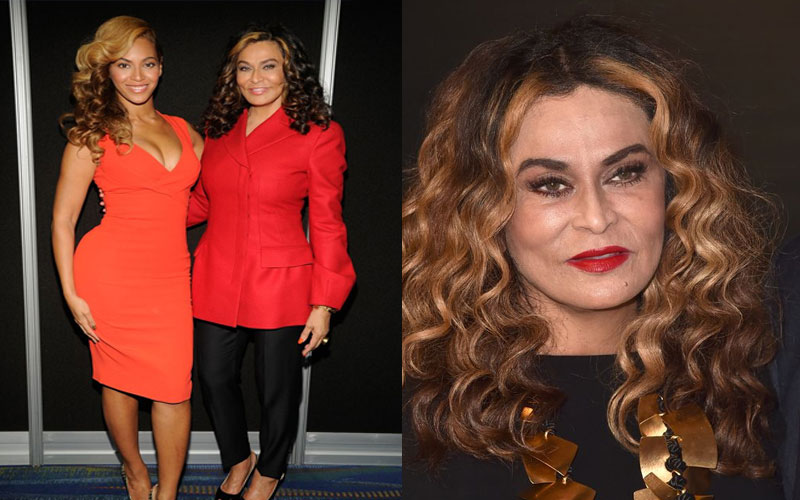 Beyoncé's name and its origins have been revealed by her mother Tina Knowles-Lawson. The 66-year-old fashion designer and businesswoman spoke about her daughter's moniker during a new podcast and it turns out that it was Tina's name for years. Speaking during Tuesday's inaugural episode of In My Head with Heather Thomson podcast, Tina said that Beyoncé is actually her maiden name and it is a name that has been used in the family for generations as a surname. Tina, who is also the mother of singer Solange, told the show's host: "A lot of people don't know that Beyoncé is my last name. It's my maiden name."
READ ALSO: Beyonce's Black Is King slammed by rapper for use of African culture
She continued to say: "My name was Celestine Beyoncé, which at that time was not a cool thing to have that weird name. I wanted my name to be Linda Smith because those were the cool names."
It turns out that the name is one that has been with the family for a while, with Tina saying that several people have Beyoncé as their last name. Tina added that her brother and his children have Beyonce as their surname due to a 'clerical error'. She said: "I think me and my brother Skip were the only two that had B-E-Y-O-N-C-E."
READ ALSO: How Beyonce disguised pregnancy at show-stopping performance despite vomiting off stage
Tina took a different surname when she married Mathew Knowles, who is Beyonce's father. They split in 2009 after being together for more than 30 years and had their divorce finalised in 2011. In 2015, Tina married actor Richard Lawson.
Related Topics