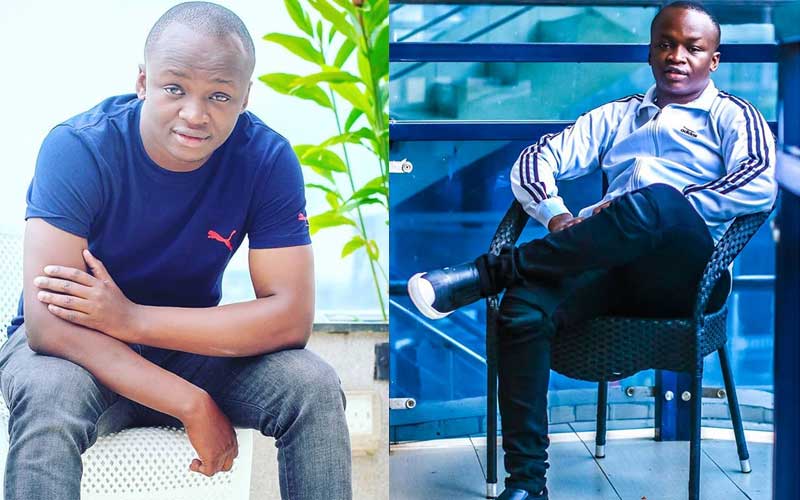 Gengetone producer VDJ Jones has announced plans to join politics by vying for the Nairobi gubernatorial seat in 2022. The talented DJ explained that he would be running as an independent candidate in the 2022 General Elections and hopes that he will be the answer Kenyan youths have been anticipating.
READ ALSO: I was paid Sh150 a night- VDJ Jones's rise to the top
"Ladies and Gentlemen, I want to announce my candidature for Nairobi Governor come 2022! It takes youth to understand the frustrations of another youth. Nothing is impossible when you believe, let's do this!" he wrote.
Although VDJ Jones's announcement was received well by his fans, a section of netizens questioned why he wanted to give up his flourishing music career to join politics. Here are some of the comments:
Asuza_official Leader...it's evident.
99_ginjih Dreams are valid...but ungeanzia ata na MP.
kelvination001 With you till the end.
msimu__ Good move. I salute you.
loude_house Our votes as Nairobi youths you have them.
Chinkxdamah Yeah and plus the best part you support gengetone... You got my vote.
Djsmasher__genius There is power in the youth #genjenimbaya.
Music career
The DJ fell in love with music while pursuing a communications degree at Multimedia University. But being the firstborn and the only boy in a family of three children, he had to set a good example for his siblings and hold off his dream until he completed university.
"It was not easy because I had done Form Four and wanted to be a DJ. My dad mara ya kwanza hakuwa anataka kuskia so I joined Multi Media University. After campus, I just wanted to be in the entertainment industry so ata sikurudia certificate, iko tu huko shule," he said in an interview on Walk The Talk show.
READ ALSO: VDJ Jones signs fashion deal a week after setting up hair parlour
"My first DJ set nilipata in 2010 after finishing Form Four; my dad bought my first set. The same person who did not want me to be a DJ bought me headphones and a hard disc as a present. Alikuwa amenichallenge nikipass exams nitapata the set," explained Jones.
To aspiring DJs, "When it comes to your career, you have to know why you are here. If you want fame you will get it, if you want money you will get it, if you want women you will get them, so you have to know what you want. I knew what I wanted that's why I'm here, through hard work and determination."
Time will tell whether his politician ambitions are valid or it's just a publicity stunt.
Related Topics