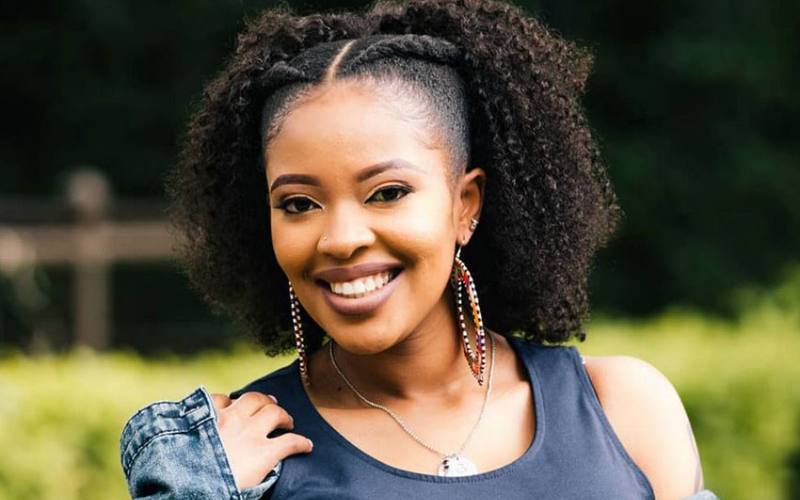 Gospel artiste Kambua Mathu on Thursday ignited an interesting conversation on Twitter when she hit out at how 'clients' have been taking advantage of people's time and skills. Kambua was particularly irked by those who already know they are not interested in your services but make you submit your rates just to decline.
"Clients who already know that they don't want you, but still tell you to send a rate card, proposal, etc. just to decline- nini huwasumbua?" she tweeted. This led to an interesting thread as Kenyans opened up on their struggles while seeking platforms to offer their services.
One Patrick Gitonga said most of those steps are just procedural as clients already know where they will get their services from.
"1. Rate card - used to negotiate with their preferred supplier or justify they are within budget. 2. Proposal - to steal your idea(s) or see how they can do it better or steal your presentation format. 3. Your Company - used as the perennial no.2 or 3 to comply with procurement," he wrote.
Junior Ogada also contributed to the discussion saying he stopped putting in effort to draft proposals since most clients do not even appreciate the work that was put in. "The truth in this!!! I've experienced number 2 before and am learning to give scanty information on my proposals."
Also read: Exposure is refusing to buy art — Wambui Collymore
Below we have highlighted some of the responses:
Dj Soxxy: Kwanza those ones who you ask to tell you what their budget is then they insist you send a quote only to tell you you are too expensive.
Mary Wairimu: When I used to do social media management for different people, I'd be asked, "How would you ensure we get more views/a bigger following?" Then the prospect would want specifics. I shared once, didn't get the job then I saw they implemented things I suggested. A rip off!
Becky Mwangi: Maaaaan!! This has happened to me thrice this year
Mac Otani: Lazima ionekane waliitisha wengi before wapatie member wa cartel yao
Karey Mwari: Most times it's just because they want to do a comparator analysis to justify why they are going with a particular quote and need more quotes around a particular rate card. It's time people be charged for these things
Also read: Painful relationship between creatives and exposure in Kenya
Due to the tough economic times, many Kenyans have lost jobs and have sought alternative ways of getting income. Unfortunately, some of their skills and services are not being appreciated and many have ended up frustrated. It is high time clients gave an equal platform to all and appreciated the effort put in to draft proposals and quotations.
Related Topics