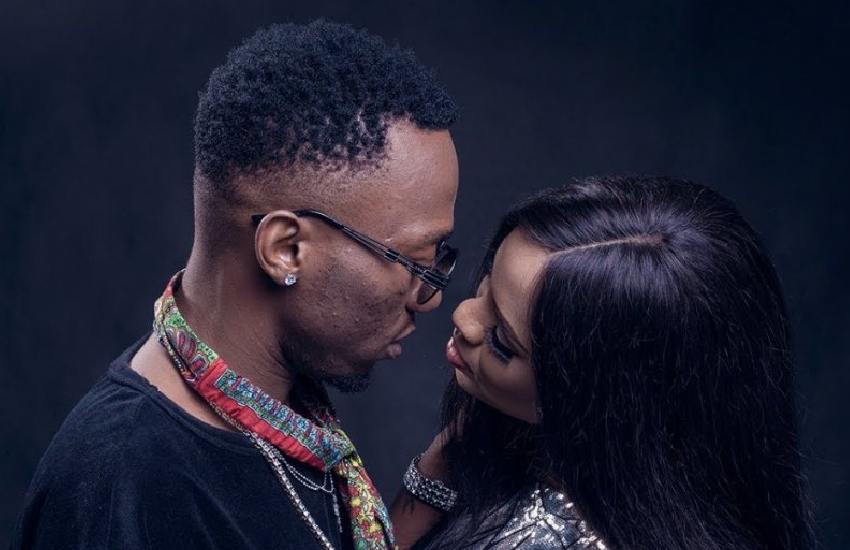 Tanzanian singer and songwriter Richard 'Rich Mavoko' Martin has denied claims that he is dating 'Mapopo' songbird Lulu Abbas alias Lulu Diva. Speaking to Global Publishers, Mavoko confirmed that he is close to Diva but dispelled rumours swirling that they are in a secret relationship.
Mavoko explained that he shares a musical past with Diva having worked with her previously in projects such as Ona. He noted that since he has managed to keep his love life private for years, some of his detractors have picked on his friendship with the songstress to speculate.
Read Also: "Roho Yangu" singer Rich Mavoko finds a home in Kenya
"I'm an extremely private person. People only know of Lulu Diva because we are very close but she is not my lover. I do not like publicizing that aspect of my life," he said. This is, however, not the first time Diva is being associated with an A-list star.
In 2019, the chanteuse while on tour in Kenya gushed at Starehe MP Charles Kanyi aka Jaguar, sparking claims that there was more than met the eye. "I miss Mheshimiwa," she said of the Kigeugeu crooner. "He is an easy person to deal with. He understands me. He supports me and since he has been in the game for long, he has the connections but now he is a boss!"
In a follow-up interview, Diva said "We have been dating for the past four months, we wanted it to be secret but now we have decided to go public. It is not as abrupt as people think." Shen then flew off to Dubai, the United Arab Emirates for vacation. There, she flaunted a ring, sending the rumour mill on overdrive. In a twist days later, however, she made a U-turn and denied ever dating the MP.
As that died down, she made headlines again after a video surfaced of her getting cosy at Romy Jon's album listening party with Wasafi Classic Baby (WCB) heavyweight Diamond Platnumz. Pressed to confirm whether she was carrying Platnumz's sixth child as alleged by local outlets, Diva shrugged off the claims saying Platnumz was just a friend.
Read Also: I'd rather be in tatters than beg Diamond for forgiveness - Mavoko
''It is okay for people to say all manner of stuff. The most important thing is your reaction, the way you react to say false news will determine how people will perceive the whole thing. I always keep off rumours and unfounded reports because I know I did not do anything, as long as my heart is at peace, people can say and do whatever they want. A lot of scandals popped up recently but because I am innocent, they did not bother me,'' she told Dizzim Online.
A position affirmed by Platnumz. "I tried avoiding her but… I do not have any relationship with her! Whoever is spreading this nonsense, let us respect each other," he declared.
Related Topics