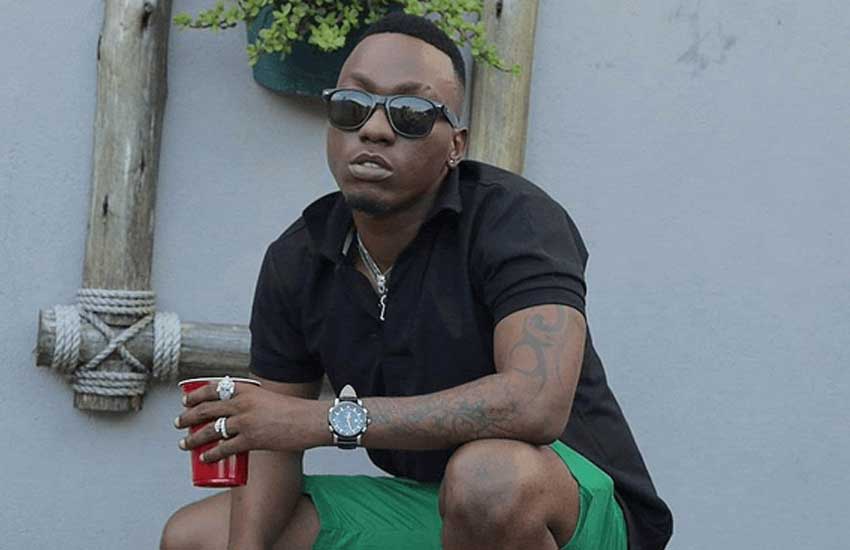 Ibaki Story hit maker Richard Martin better known as Rich Movoko has refuted claims that he went on his knees to beg Diamond Platnumz for a chance to return to Wasafi Classic Baby (WCB).
Speaking to Clouds Fm, Mavoko said that he would rather be in tatters than to stoop low as to beg to re-join the label he quit in 2018.
According to the singer who is working on his brand 'Billionaire Kid', reports being peddled that he asked for forgiveness are falsehoods from Platnumz's side.
"Mimi kwa kweli nilikuwa mgeni nilifanya tu kuambiwa na mdogo wangu ,kwanza akiwa anacheka eti ameona taarifa kuwa naomba msamaha.
"Nikamwambie wewe ni kama unaumwa wewe nimeomba msamaha wapi, maana mdogo wangu aliponitumia link nikaona wao ndo wanasema hivo lakini mimi sijawahi kujaribu kufanya kitu kama hicho.
"Niwaambie tu ndugu zangu wale waliokuwa wanategemea hicho hakiwezi kutokea,Mimi heri tu nibaki na nguo iliyochanika kuliko kuvua shati nibaki kifua wazi," he said.
Movoko ended his two year stint with Wasafi in August 2018 courtesy of an intervention by Baraza la Sanaa la Taifa (BASATA) after months of push and pull with the label over his contract.
He claimed the label's terms were exploitative.
Related Topics