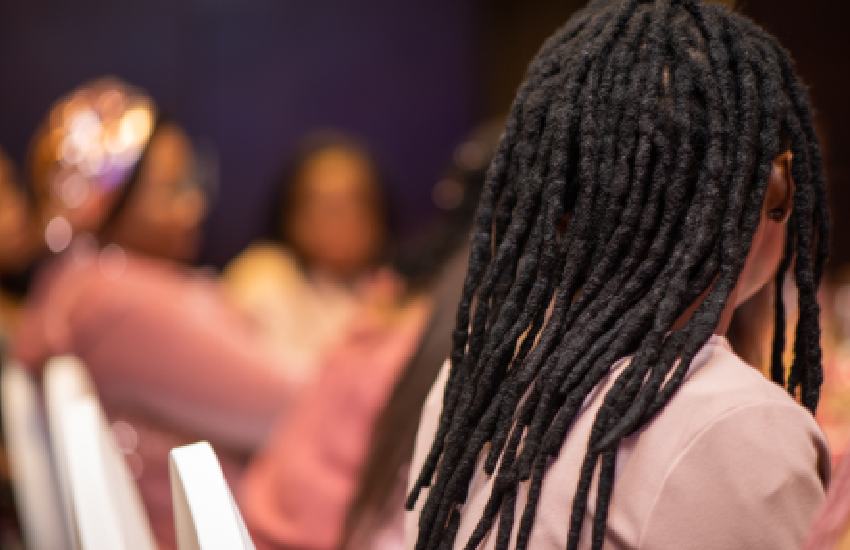 Jamaica's judicial system is under rising criticism over its July 31 ruling against a seven-year-old girl who was denied access to her primary school five years ago for wearing dreadlocks. The debate that has seen the Rastafarian movement, activists and a bevvy of 'woke' celebrities such as Beenie Man, Spragga, Bounty Killer and Tarrus Riley rise up in arms, has highlighted issues of identity, classism and institutionalized racism in Jamaica.
"Idiot unno tek J'cans fah. Foh. No emancipation with discrimination," stated Bounty in a charged statement. "A modern time now and a Rasta mek Jamaica nice" shared Riley. "If you see this Mr PM this situation is a shame to Jamaica to say the least. Can you address this please and thanks…This is unacceptable… all Rastafari people with and without locks must stand against this discrimination in our island," added Spragga.
"As a nation we need therapy. We need to free ourselves from our colonizer's system. This is a big cultural embarrassment for Jamaica. The same symbol that broke many barriers for the country. The music! Tourism! Put money in many of us pockets. Ah it dem a fight. Them thing yah no right iyah. What are we really celebrating?" posed Beenie Man in reference to Jamaica's Emancipation and Independence Day celebrations on August 1 and 6 respectively.
Read Also: Dreading the locks,are dreadlocks being overcriticized?
Termed as 'unfortunate' by the minor's lawyer Isat Buchanan, the ruling, according to the group exacerbates social inequality and has brought to fore alleged covert discrimination of those that subscribe to the symbols of the island's culture popularized by Bob Marley in the 60s. "I am more than surprised. It is most unfortunate. It is a most unfortunate day for Black people and for Rastafarian people in Jamaica," said Buchanan.
Ruling in favour of banning students that wear dreadlocks, Jamaica's Supreme Court in its decision stated that the constitutional rights of the girl barred from studying at Kensington Primary School whose parents, Dale and Sherine Virgo, also wear dreadlocks and do not identify as Rastafarian, were not breached in 2018.
According to the court, the prestigious school located in Kingston was within its rights to impose its policy of "no braids, no beads, no locking of hair" and that she must cut her dreadlocks for "hygiene" reasons in order to secure her place at the public institution. She had prior to the ruling been studying at Kensington after she secured an injunction against the Ministry of Education that barred the school from effecting its policy.
To her father Dale, the ruling was a slap in the face at a time of great reawakening and that Jamaica had missed its chance to reconcile with its colonial past. He plans to appeal. "A child was refused because of her Black hair, you know? It's so weird that right now in the current climate of the world, in 2020, we are having protests, and Black people are fed up. This is an opportunity the Jamaican government and the legal system had to right these wrongs and lead the world and make a change. But they have decided to keep the same system," said Dale.
A message echoed by his wife. "I will not be cutting my daughter's hair. If they give me that ultimatum again, I will be moving her… There's no justice," Virgo said. "They are still infringing upon our rights and the ruling says once you have locks, you're a nasty person. The country that you're a citizen of should be protecting her. But if they're not doing that, then we have to protect her," said Sherine.
But according to Judge Sonia Betrtam-Linton, religious freedom had not been curtailed in the matter, affirming Kensington's position that they allow students to spot dreadlocks only if they are Rastafarian. "The school, through its then Principal, indicated that her locks are prohibited as there is a possibility that the hairstyle would lead to a lice or 'junjo' (mold) infestation. It is my view that hygiene [is] a legitimate aim," Bertram-Linton wrote. "The objective of creating a more controlled hygienic environment is important to the proper order and effective learning at the school," opined Sonia.
Read Also: Don't touch my hair! My dreadlocks were protected by the court - Koigi wa Wamwere
An opinion that did not sit well with lawyer Buchanan, "Dreadlocks are banned because it causes lice but there are exceptions for Rastafarians?"
With the debate gaining international traction, the country's Prime Minister, Andrew Michael Holness, announced in a press release that the developments surrounding the case were of concern to him saying it was time to "review and amend the Education Act to reflect a modern and culturally inclusive position that protects our children from being barred from any educational institution on the basis of wearing locs as an ordinary hairstyle irrespective of religious reasons." The school has since announced that it will not bar the minor despite the Supreme Court victory.
Related Topics