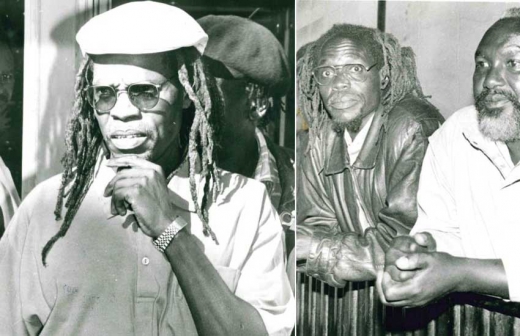 When he was detained Koigi wa Wamwere was denied combs, neither was he shaved
When the government back then realised his dreadlocks were gaining attention they decided to shave him
He however refused and successfully moved to court
How did the idea of sporting dreadlocks come about and if Moi was still in power, would you still be having them?
When they detained us, we were denied combs, neither were we shaved. The plan was to make us look like terrorists.
But later, they realised my dreadlocks were gaining attention when my photo was made public and they decided to shave me.
I however refused and successfully moved to court to stop. My dreadlocks had a court injunction, thus nobody could have dared to shave me.
I made a vow not to shave until the time Moi leaves power. If Moi was in power today, I would be having them. I was not going to budge.
But I decided to be sworn in as MP in 2003 with dreadlocks because I wanted to have a taste of bunge with them. Speaker Francis ole Kaparo learnt about it much later. It was historical.
Do you still have issues with Moi or you have forgiven him?
Differences between me and Moi were not personal but political. Moi is older than me. After what I went through, I realised that to survive in politics, there are occupational hazards.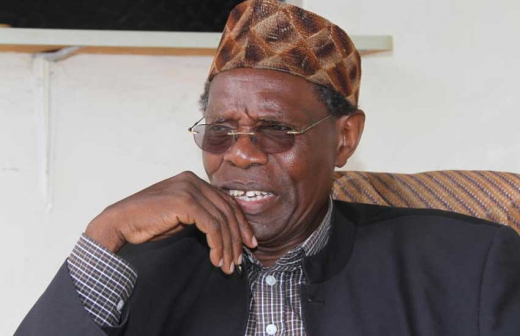 You disagree with some, others become your enemies and you can easily die in the process.
If Moi confesses to Kenyans about the sins of his government, I will salute him. I cannot live my life with political bitterness. Bitterness will take me to grave early.
I don't have nightmares about the oppressive past. If Mzee Kenyatta was alive, I would have requested him too to confess and apologise to the people his government wronged.
You were arrested after being accused of being in possession of lethal weapons and raiding Bahati Police Station in November 1993. Did you know how to use guns?
All those were trumped up charges to take me down. I learnt to use a gun when I joined Parliament after being trained by the police.
At what point did you feel you were about to die?
During the treason trial, I realised the government was increasingly becoming hostile. At Nyayo House, torture was intense and I knew I was staring at death. I was scared.
I was chained on a hospital bed with about 10 prison wardens guarding me, yet I was extremely weak.
You recently went to court asking for Sh200 million as compensation but the court ended up giving you Sh2.5 million. What happened?
I don't want to talk much about it because I have lodged an appeal case in the Court of Appeal, but the judges argued that I did not suffer and was not tortured, well, apart from the incident at Nyayo House. They only compensated me for that Nyayo House incident.
What do you now think of those who tortured you?
Unlike today, the then judges were at the mercy of the Executive. They became part of the oppressive system, but not out of choice.
They were perpetrating evil, even though they might not have personally been evil. I understood the situation many were in.
I remember when I was taken back to Kamiti Prison, an officer wept a lot when he saw me being whipped by his boss called Mathenge.
He wept until Mathenge left. We had people who sympathised with us but could do little to help.
Your mother (Monicah Wangu) was among Kenyans who went on a hunger strike and even stripped to force the government to release you. How do you feel about this today?
I feel sorry for what I made her go through, but she rescued me from the jaws of dictatorship. She has given birth to me more than once.
I wish I could have a daughter to name after her. But also, my dad went through ordeals because of me. He died of multiple strokes when Moi won the 1992 general elections.
You had the opportunity to pursue a degree at Cornell University in USA but you opted to come back and wage war against dictatorship. Why?
Actually, I was among the first three Kenyans to be enrolled on a hotel management course, but I felt that though the country was independent, we were not yet out of the woods.
I could not seat pretty in USA while my people were going through discrimination and inequitable distribution of resources.
I realised that our leaders had betrayed us even after we attained independence. After the Mau Mau struggle, we ended with independence without freedom. I had to sacrifice my education. Looking back, I feel the sacrifice was worth it.
Why did you choose to seek asylum in Norway?
It was the idea of the Ugandan government. They felt I was not safe there and advised that I should relocate to Norway. I did not have any choice but to agree.
Questions have been raised concerning your religion. Some even claim you are Mungiki. Kindly clarify.
There is freedom of religion for everyone. I am multi-religious and go where there is truth. I am okay with any religious group that preaches the truth.
The dreadlocks or fighting for the rights of the oppressed does not make me a Mungiki, neither does defending traditionalists automatically make me one.
You have written several books. Are you working on something now?
For a long time, I have been working on a book titled Revolution in Olduvai. The story is about meat eaters and grass eaters. It is symbolic of the status of our country.
Related Topics