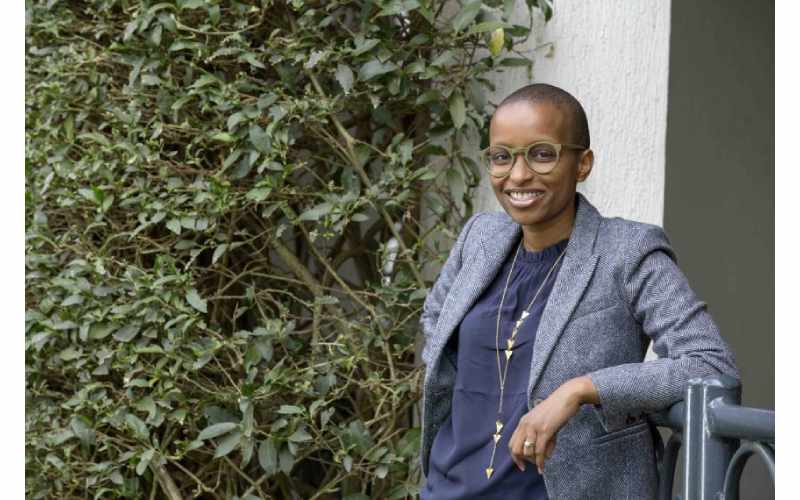 Artcaffe was put on the spot on Tuesday for a reward system that did not sit well with many. Through a post on social media, the restaurant notified the public of a competition dubbed #ARTofthecity that would give Kenyan creatives a platform to showcase their work.
The overall winner would then get an exhibition space for two months, an internship with the design team or free coffee for a year. This generated a heated conversation online that got the attention of Wambui Collymore, Bob Collymore's widow, who said exposure is refusing to buy art.
Thanks to the Coronavirus, artists have had a difficult time to market their works due to the ban on social gatherings and many have had to use online spaces to look for clients. They take a lot of time to come up with the concepts and put in hours to ensure their pieces of art communicate the desired information.
According to Wambui, the founder of The Art Space, an online art gallery, art is meant to be bought! "This is precisely why we need to stop using the words, 'support art'. "Art is made to be bought unless the artist offers to do it for free," she said.
Adding: "Artists live on the money their art makes. Refusing to buy art actually kills the industry. Exposure is refusing to buy art. We don't need exposure. We need investment in the arts." She further told Artcaffe than she could give them a few tips on how to invest in art pro bono.
"For free, @ArtcaffeKenya I can consult with you on how you can invest in art. Please DM me."
Online, others asked the restaurant to offer a cash reward instead of free coffee as it would go a long way in making a difference in the lives of artists. "One coffee a day for a year is Sh91,250. Offer that instead of a cup of coffee that no one needs. Also, you know the winner won't be able to redeem every day, that's why you offered this. Respect creatives, they deserve to be paid," @ElayneOkaya wrote.
In a rejoinder, ArtCaffe clarified that the ultimate prize is not coffee but still insisted that the campaign is aimed at giving artists an opportunity and exposure. "In light of the reaction to our competition launch we want to clarify: The prize is not coffee and we greatly value artists and designers. In this difficult time the purpose of this competition is to give artists and designers exposure and opportunity," they tweeted.
Related Topics