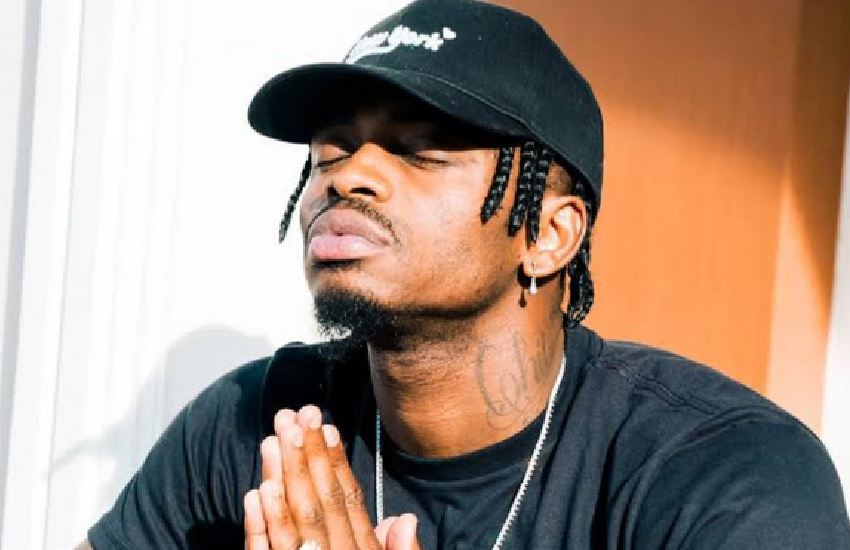 Five months after his split from Kenyan girlfriend Tanasha Donna, popular Bongo star Naseeb Abdul Juma alias Diamond Platnumz has revealed that he is off the market once again. Not only is he dating, but the father of four also announced that he was planning to get married and is done playing relationship games. Speaking during a social gathering in Tanzania, Platnumz stated that he has outgrown the age of having mistresses and wants a wife since he is not getting any younger.
Read Also: Zari moves into Tanzanian singer Diamond' Platnumz's new house
"I am not single. I have a woman whom I want to marry. We both don't want to date just for the sake of it, we want to get married. On the 2nd of October, 2020 I will be turning 31 years old and I just don't want to have just any woman, a mistress or an escort… I want to marry," he said. Following his admission, word on the street has it that plans are already underway for his wedding with the girlfriend. Although he did not reveal the name of his new catch, curious netizens have gone above and beyond to find out her identity with the singer's mother, Sanura Kassim, making it even easier for them. This is after Sanura shared a photo of Jihan Dimack, a Lebanon-born model and former Miss Universe Tanzania. She went on to heap praise on Dimack to which the beauty responded, "Thank you."
The wedding that never was
When the Jeje crooner and the mother of his last-born child first started dating, a wedding was their most talked about life change. He, however, kept pushing the wedding date stating that he wanted his wedding to be grand and all his international guests to be present. "Inshallah panapo majaliwa mwaka wa 2019 nitaoa.Mbali na ivo ndoa yangu ilitakiwa iwe siku ya valentines tarehe kumi na nne lakini tumeipeleka mbele kwa sababu ndo yangu watu wengi wanatakiwa kuja kuhudhuria na siku hio kidogo haikukaa vizuri.´ Ndoa yangu watakuja kina Rick Ross, wasanii niliofanya nao collabo, ndugu jamaa na marafiki. I want it to be a royal wedding kama ya kina Prince Harry wa Uingereza. Kila mtu anatamani kuiona, kila mtu anatamani kuihudhria. Najitahidi kuitengeneza kila mtu aweze kuiona. Nimeipeleka mbele kidogo lakini kuna kitu ntakifanya siku ya valentine," said Diamond.
Read Also: Curvy socialite Poshy Queen denies being pregnant for Diamond Platnumz
His half-sister, self-styled Wasafi Classic Baby (WCB) First Lady, Queen Darleen came out not long after the couple postponed their valentine wedding date to clarify that her brother was not ready for marriage and was not going to settle down any time soon. "He and I often talk about matters of marriage and relationships. Diamond fears being in a 'marital cage'. He says he wants to settle down when he is ready, and I don't think he is currently up for it," said Darleen. True to her words, Diamond and Tanasha split a few months later as parents but unmarried.
Related Topics