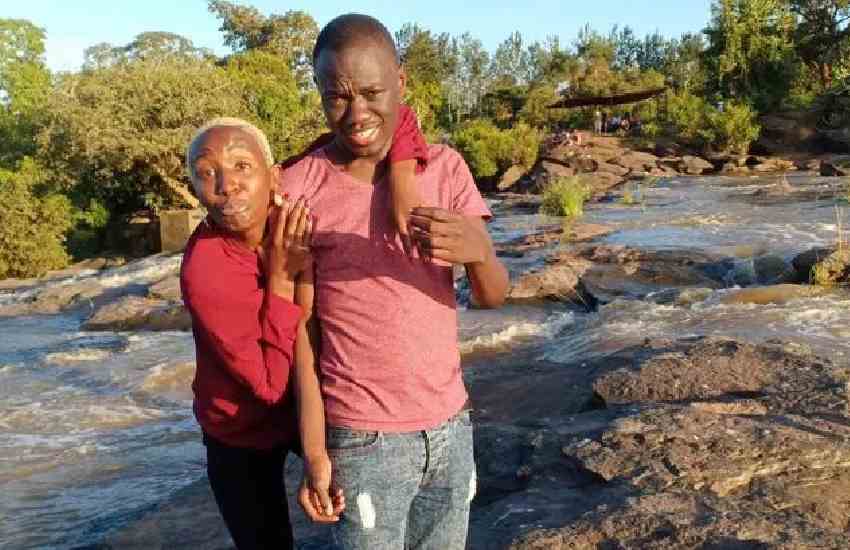 Popular Churchill Show comedian Eddie Butita has disclosed that he shares a special kind of relationship with comedian Eunice Wanjiru Njoki alias Mammito Eunice after years of speculations. Speaking on a YouTube show dubbed Carolina Hot Edition and hosted by Carolina Carlz, Butita revealed that indeed he is in a romantic relationship with Mammito but cannot divulge more details about it unless they are being interviewed together. "Yes, we are dating, Lakini hizo vitu zingine zote, I can only say them if we are both of us on the same set, that is what we usually say. So, yes, we are dating but for more information see posters for details," said Butita.
Butita went on to shower Mammito with praise while alluding to the idea that her simplicity attracted him to her. The comedian and regular of NTV's 'The Trend' fueled the speculations further awhile back on social media after he shared a photo of what looked like a baby shower via his Insta-stories saying, "It's a human". This prompted curious fans to conclude that the two could be expecting their first child together. Nonetheless, Butita came out to clarify that he is not expecting a child with Mammito and cautioned the public against misinterpretation of what he shares. "Bro I'm not expecting a child with anyone, but I get it. People are always quick to interpret information as to how they so wish," Butita explained.
On the other hand, Mammito through her social media pages has intimated at a relationship between the two after sharing pictures of herself and Butita in what some took as a confirmation of the relationship. At one point, Mammito shared photos of herself holding Butita in what appeared to have been a day of fun outdoors. She was, however, careful to indicate that the photos were taken before coronavirus pandemic. "Back when it was legal to be outside Eddie Butita," she captioned one of the pictures. Are their fans reading too much to it? For years the two comedians, who both shot into the limelight through Churchill Show, have been reported to be an item.
Read Also: We were misunderstood, says Jalang'o as he comes clean on 'Boys Club expose'
Touching on how he handles cyberbullies, Butita he often makes use of the block button. "If you take it personally, it hurts you, sometimes when someone trolls you, you just have fun with them, and if it's something we can laugh about we just laugh about it. If it's something below the belt, you just assume it or unless umenikasirisha sana I just block you. That's why we have those buttons there".
Related Topics