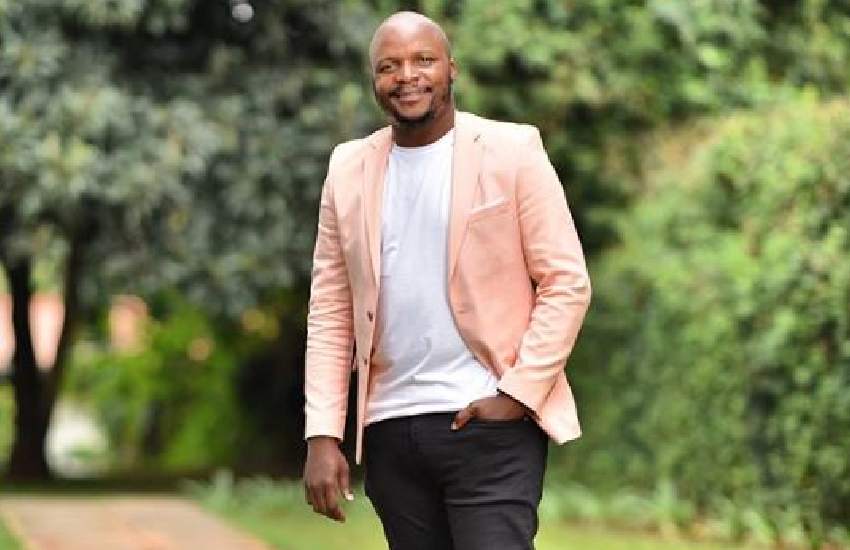 Remember when YouTuber Edgar Obare publicly made damning allegations towards radio presenter Felix Odiwuor aka Jalang'o and his 'Boys Club' accusing them of cheating on their partners with numerous women across Nairobi? Roughly two months after the exposé, Jalang'o has come out to tell his truth. Speaking during an interview with Kiss 100, the comedian cum radio presenter explained that everything posted by the YouTuber was blown out of proportion.
According to Jalang'o, two of his friends in his famous 'Boys Club' WhatsApp group are single and needed a push to settle down, which explains the pictures of different women in the group. "Everybody misunderstood us. There are things people talk about in the group. My 'Boys Club' when COVID-19 hit two of my friends are not married and they kept telling us we are enjoying it and we told them to marry and sent pictures of their girlfriends and that is what people saw," he said.
Read Also: 'Boys Club' ripples: Diana Marua distances self from viral tweet
On whether they found the 'Judas' among them, Jalang'o stated that they are all okay and still close like before because they are well aware none of them in the group had the capacity to leak their conversations. Jalang'o theorized that someone with an ulterior motive got hold of one of the boys' phone and took pictures of their chats. "We are cool and no not one of us leaked the conversation. We know who did this. Those were not screenshots, someone took one of my boy's phone and took pictures of the conversation," Jalang'o continued.
Furious netizens
After Edgar posted the screenshots of the WhatsApp group conversations on his Instagram page along with pictures of a few ladies in question, furious netizens descended on Jalang'o and his boys shaming them for their 'uncouth' behaviour. A seemingly exasperated Tedd Josiah was among those that took to social media to warn the 'Boys Club' from taking advantage of vulnerable women.
"Now brothers when you become predators attacking vulnerable women with your little money just because you know they need it and you can use your cash to hurt, misuse them. God can and will take that money you are using as a tool to hurt other people, he can and will take that celebrity status you are using to hurt other people, he can and will bring you to your "road to Damascus" and trust me like Saul you will become Paul," he said.
Read Also: PHOTOS - Trust the process, says Jalang'o as he flaunts his first car
Defending himself against the backlash Jalang'o at the time said that the group indeed existed but was an avenue he and his friends were using to network. "Yes, we agree that it was our group and it has been there for soo many years and through it, we have achieved a lot in developing ourselves in different fields more so investing, which was the sole reason for it. The boys are not just friends but people we grew up with from childhood, went to school together and achieved a lot together," wrote Jalang'o. "The damage you've caused us can never be repaired Edgar and I assure you that if I was a bad person, this would not have ended well. We will not sue or try to follow on anything and we will just let this pass."