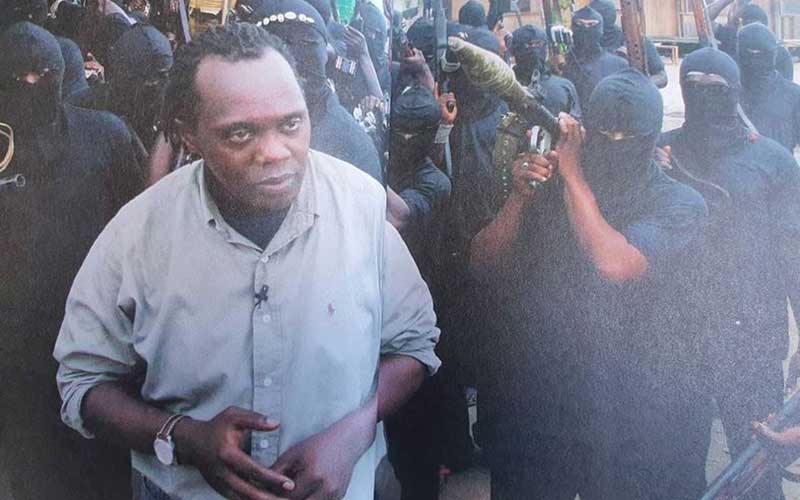 Veteran TV journalist Jeff Koinange has recounted how he almost lost his life in the line of duty. Through a special edition posted on his YouTube channel, Jeff narrated how he almost died when he was still establishing his career as people started shooting at him.
According to Jeff, he instructed the cameramen to point the cameras at him because he wanted to die on camera. They escaped the shooting and till today, as he said, it is a story to tell.
Last month, in another episode posted on his YouTube channel, the Citizen TV news anchor also opened up on two key events between 1993-94 that convinced him to pack his bags and quit his lucrative post at NBC News in the US.
"By that time, I was already married to my first wife Sonya, a fantastic lady, I was living the American dream and never thought of coming back to Kenya. But it was while working at NBC News that I saw two stories that changed my mind completely and made me want to come to Africa," he narrated.
According to Jeff, the first story was the infamous 'Black Hawk Down' incident in Somalia, where 19 US Special Forces soldiers were killed by Somali fighters and their bodies dragged along the streets of Mogadishu.
READ ALSO: I go broke sometimes- The untold story of TV personality Jeff Koinange
"This was huge news in America, but for me, it was a story being told from the American perspective. It wasn't about the fighting in Somalia or the locals. I said to myself, what about the other side?" Koinange recalled.
The second story touched on the lack of coverage given to the Rwandese Genocide as all eyes turned to Pretoria, South Africa where Nelson Mandela was being sworn in as the first black president of South Africa on May 10, 1994.
"The entire world had focused its entire coverage on that, yet a few hundred kilometres away in a tiny little-known country called Rwanda, a genocide was taking place. More than 10,000 people were being killed every single day for a hundred days! Do the math, that's a million people in 100 days," he said.
While advising young and upcoming journalist, the successful anchor recounted how a friend died in the line of duty.
"That day, in Siera Leone, a good friend of mine got shot and killed. He had six bullets in his head from an AK 47. They called his friends; they called his company and it was big news in the first 24 hours. 36 hours later, the world had moved on. A year later, no one even remembered his name... So, no story is worth dying for," he advised.
Related Topics