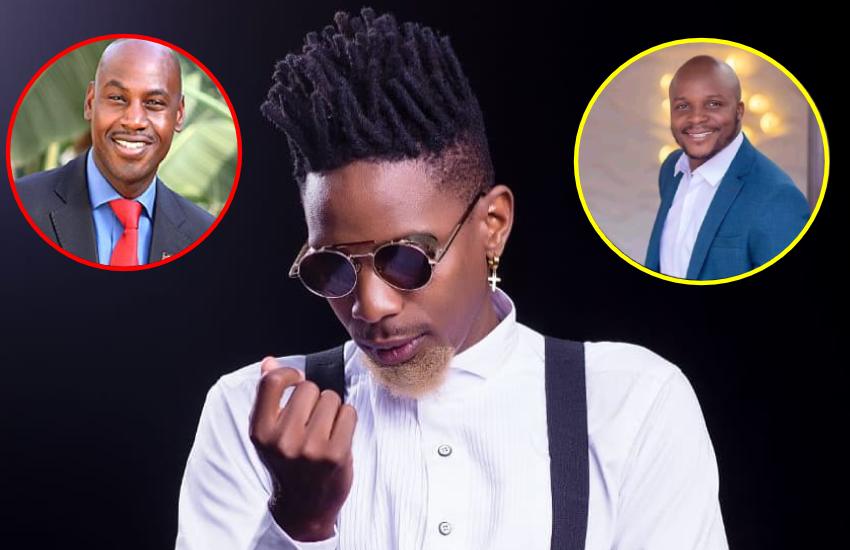 Last week, online content outfit WanjikuReports posted a list of the 10 best corporate Kenyan MCs. Notwithstanding that the timing of this report could be viewed with a pinch of salt, what with the current pandemic that has limited social gatherings and banning of crowd-based events since March.
However, the list itself was somewhat interesting starting with the rather surprise ranking of comedian Eric Omondi as the best corporate MC; nicking it ahead of radio presenter Jalang'o who takes the second spot and youth liaison director Walter 'Nyambane' Mongare taking third.
Read Also: Ex-Comedian Walter Mongare on life after Nyambane
In an effort to affirm their newly given status and gain traction, several of the mentioned hosts shared this report on their individual platforms to the joy and praise of their fans.
"Thank you Wanjiku, this is awfully kind of you" posted Amina Abdi-Rabar on her Instagram account. "If you have an event don't think even twice! The best of the best!" quipped Jalang'o on his side while Mwalimu Rachel, who was ranked eighth in the report, had the following to say "…Thank you to all the brands I have had the pleasure of serving and congrats to the other MCs on this list. To all MCs, ours is a calling to serve. Do it with all your heart. You never know who is watching."
A surprise inclusion in the list, for many, was radio and TV host Jeff Kuria, who had nothing but praise for the acknowledgement "The Lord is and Has been Faithful. Thank you for supporting me," posted Jeff.
"I totally agree (on being the number one). I've worked with all the people on that list and I can assure you they are the best in the land. Very professional and ensures 100 per cent delivery. That is the crème de la crème," an elated Eric Omondi told Pulse.
Read Also: I lost both parents, grandparents and brother - The other side of Eric Omondi
The report has, however, raised some eyebrows from Pulsers over how some known names such as Big Ted, comedian Churchill, self-proclaimed five-star-rated hypeman DNG, Dr King'ori, Joey Muthengi as well as upcoming names such as MC Amoke, Muthee Kiengei, sports personality and gospel host Lotan Salapei did not make the cut.
Further to this, independent observers have questioned the validity of the ranking wanting to know the criteria used, the time frame that was used to conduct the findings as well as the sources of data that were sought after for the report.
Efforts to reach out to WanjikuReports for further insight into this proved futile by the time of going to press.
Related Topics