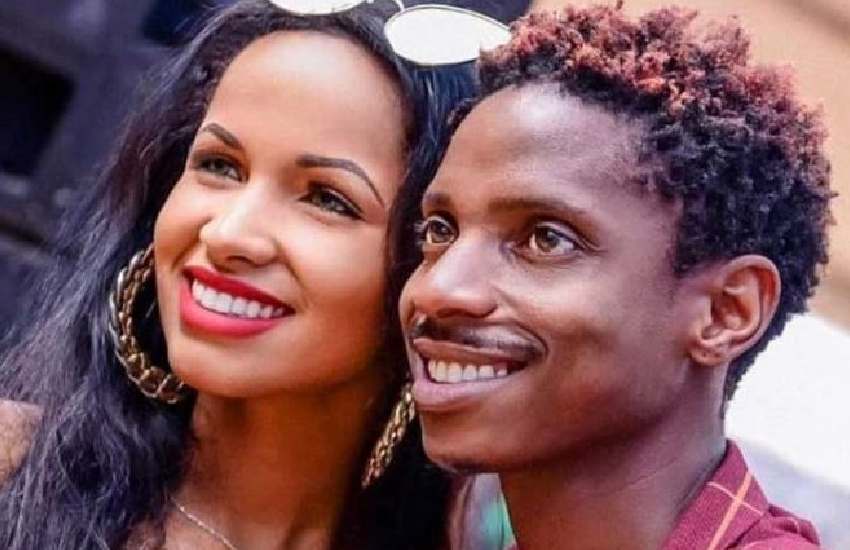 Eric Omondi's ex-lover Chantal Grazioli is today, May 24, 2020, turning a year older.
Celebrating the Italian beauty slightly over a year after they split after four and a half years of dating, Omondi described Grazioli as the most perfect person he's ever met.
Cognizant of their separation, Omondi, in the sweet Instagram post said he will always be there for her as he urged her to 'keep smiling and lighting up the world'.
"I know they say no one is perfect but I never met someone so perfect. So much beauty, so much brains, so much character. Keep smiling love, you light up the World...Even though we are no longer together, you know I am always here for you and I know you got my back. Happy birthday Mama Smoothy," said Omondi.
Pouring his heart out and wishing Grazioli well in her endeavours as he made public that they were no longer an item in April 2019, Omondi, at the time, explained that the breakup was amicable.
Read Also: I didn't cheat with Eric Omondi- Assumpta Waeni asks Madini Classic for forgiveness
Omondi narrated that they met when she was 19 and, at first, started out as friends before gelling perfectly in love but had to call it quits after their paths in life grew divergent.
"I met you when you were only 19...I have known you for 4 and a half years...Shared and created some of the best moments in life with you. You changed my life completely...As you move into your new phase in life with or without me I want to wish you all the best, my love...The paths that brought us together are now facing different directions and as you move on in your path I wish you the best life has to offer," he wrote.
He would later reveal that Chantal requested to permanently stay in Italy in the hopes for meaningful job prospects at her native country.
"Whenever she jetted into Kenya, she always came to visit me. With her tourist visa, she cannot work in the country. And, she recently asked me if I can allow her to permanently stay in Italy and get formal employment there.
"And because I had seen her stay in my house doing nothing meaningful, I saw it wise to grant her request. Given we would stay far apart from each other over an unknown period, we reached a mutual agreement to end the relationship," said Omondi.
For Grazioli, the split was a pause and not a "goodbye" but a "see you later" as they would remain friends.
"Eric and I have had long discussions for the past one month. As you all know my family lives in Italy and it's been really challenging for both of us," wrote Chantal.
"I love Eric and I will always love him and we are okay; we created the best of moments together, we shared our dreams and visions but most importantly we shared our lives. And I will always cherish every single moment," she divulged.
Read Also: Learn from us, says Omondi as he reveals ex-lover's new move
A position affirmed by Omondi later that year after a getaway to the Mara with ex-TV queen Jacque Maribe, the mother of his son Zahari.
Speaking on the Thursday Night Live show, Omondi pointed out that he and Grazioli were in touch, on a daily basis.
"I do not miss Chantal. I talk to her every single day. Let's call Chantal I hope she's on," said the comedian.
Related Topics