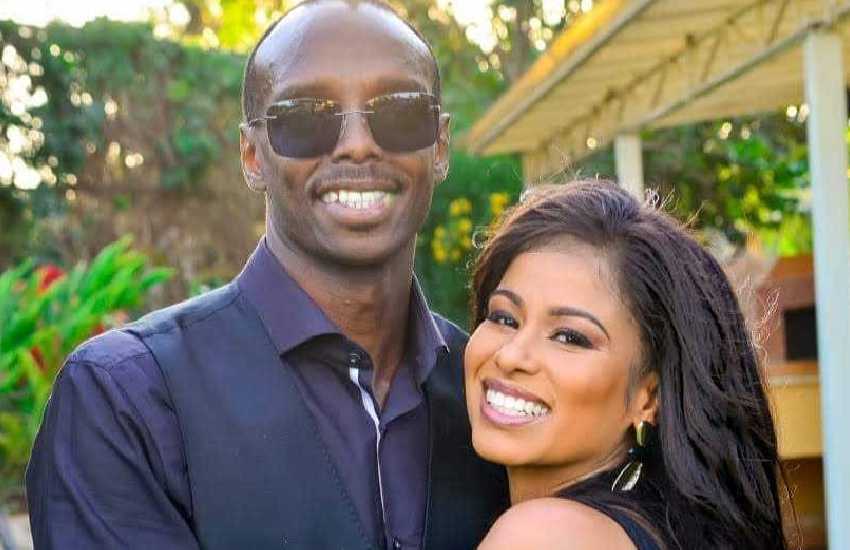 Renowned media personality Julie Gichuru and her husband Anthony have been happily married for a good 16 years. What's the secret you ask?
According to Julie, you and your partner only need to consider five important things to get your relationship and marriage on the right track.
Taking to her social media to share her advice, she listed a number of tips that she and her husband have been practising that have continued to strengthen their relationship and marriage.
"Here are a few words of advice from a couple of OGs, together for over 20 years now. Always be best friends, have fun & laugh together, it is the best medicine. Do not take each other for granted ever; always appreciate each other," wrote Julie.
Read Also: Julie Gichuru rallies behind former classmate, DPP Haji, in message to the youth
Then added, "Support & grow each other, seek to add value to each other in all ways. Talk through differences but make it clear they will never supersede the respect, regard & love you have for each other."
"Centre your lives around God, let the lord be the foundation of your home. Wishing you a lifetime of partnership, happiness and fulfilment, Julie & Tony," she went on.
Love is a beautiful thing
During their 16th marriage anniversary, Julie stressed that for a marriage to work love is mandatory.
"A successful marriage requires falling in love many times, always with the same person," she wrote.
At the rate at which the media sensation is dropping relationship advice, we must as well refer to her as the love doctor.
As the world marked Valentine's Day in February, the mother of five unleashed a few tips for lovers on how to treat their significant other during the special celebration adding that one shouldn't have to go to extreme measures to please the other.
"There is no need to feel pressure to deliver what is beyond your means or even simply imprudent or impractical. One rose and your time is more than enough and any woman worth her salt would get it.
"If you feel pressured to live beyond your means maybe you need to look for the woman who will be your friend, partner and equal.
"Give love, respect and attention every day, that is the true gift," wrote Julie.
Read Also: Men, this is what you must look for in a woman– Julie Gichuru
To the ladies, Julie challenged them to also treat their men and spoil them for a change.
"There is nothing more empowering than deciding to break the mold and take control. Get him a rose. Give him a gift. Take the driver's seat and spoil him if you can.
"A woman must know that she needs nothing from any external forces other than God. She must know that she can handle her business. She, therefore, needs no man but is able to choose her partner - her hommie/lover/friend. That is powerful. Be that woman," she said.
Sometime back, the personality was forced to expose a fake Facebook account that had taken her identity.
The account which referred to her as Lerato posted her pictures and claimed that she was undergoing domestic abuse in the hands of her husband and needed help.
The media personality reposted the post with the caption, "So... apparently my name is Lerato...( laughing emojis)."
Related Topics