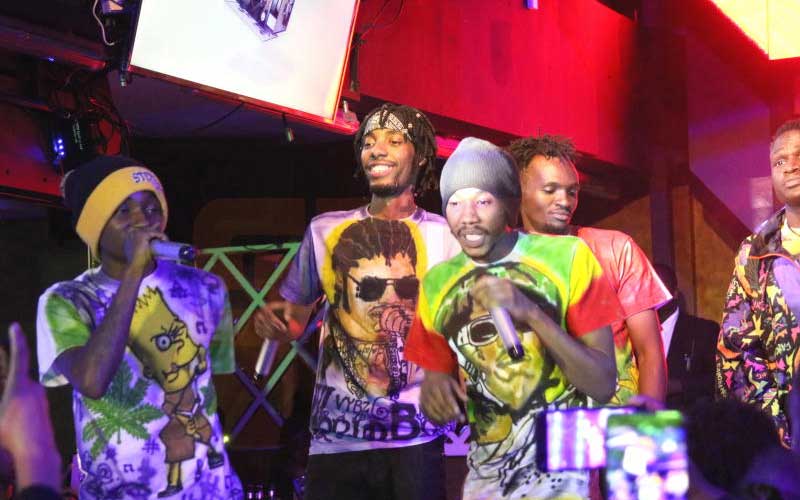 Since the debut of Gengetone music in 2019, the genre has taken the music scene in Kenya by storm and attracted haters and lovers in equal measure. Ethic Entertainment's Lamba Lolo which heavily insinuates the act of oral sex set the precedence for many other young artists, reinforcing the genre's rebellious streak.
Not wanting to be left out of the new wave, the allure of Gengetone has seen veteran secular musicians such The Kansoul, Octopizzo and Jua Cali hop on the bandwagon.
READ ALSO: Why artistes in other genres are jumping on Gengetone bandwagon
Perhaps in a bid to woo a younger market segment, several gospel musicians have controversially joined the Gengetone juggernaut, with some of their releases blurring the line between secular and gospel music.
Bahati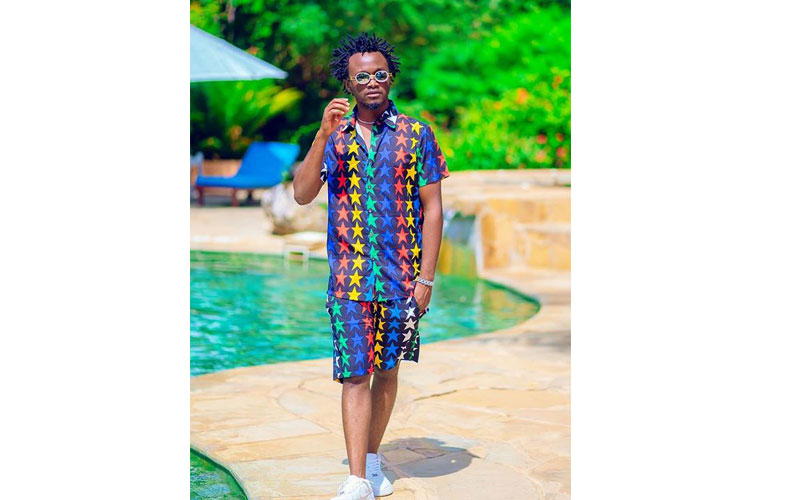 Eastlands Most Beloved's Bahati has embraced the genre, releasing Taniua alongside Boondocks Gang on February 9. The singer, who had a controversial start to 2020 after having his label signees arrested faced criticism after the song's release. According to critics, the song, which is almost hitting a million views on YouTube does not befit the gospel music genre since it lacks spiritual content.
Oblivious of the criticism, Bahati not long after collaborated with secular music group the Kansoul in Kererembe, reinforcing notions that he might be following in Willy Paul's footsteps and switching genres.
"Huyu ni yule Bahati aliimba ngoma ya 'Barua'? Grace ya Mungu na content ni kweli huisha aki. Wacha niendelee kusikia tuheshimu ndoa ya Stivo Simple Boy wasee," a comment on YouTube reads.
Bruz Newton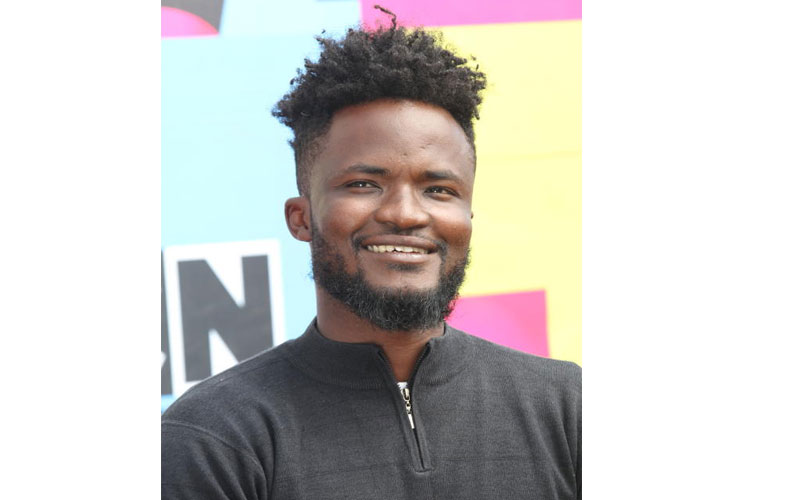 A talented dancer and singer, Bruz Netwon got his breakthrough after releasing Bazokizo, which received massive airplay. The gospel artiste recently ventured into Gengetone, releasing Washa Moto.
Speaking afterwards, he justified the release saying that it was a bid to showcase his versatility as a creative.
READ ALSO: The rise of gengetone- Why Kenyans have given West African, Tanzanian stars a break
"I just decided to make music without walls around me, because I'm a creative. We were not created to be in walls but be free to exploit and showcase our potentials without limits. I also want to be the next great performer, because before music I'm a dance choreographer and I want to dance to anything without feeling condemnation," he said.
While promising that his releases will not feature mediocrity, Bruz Newton said that the song was informed by years of studying the music industry.
Mr Seed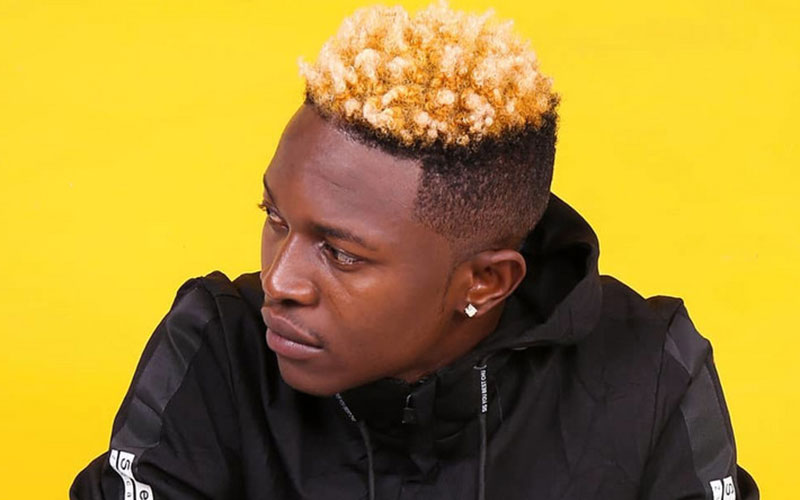 Just like Bruz Newton, the former EMB Records came out to justify his 'Kwa Hao' song alongside VDJ Jones, Boondocks Gang's Madox and content creator-cum radio presenter Kartelo. In his justification, the singer, who had a fallout with Bahati prompting his EMB exit said that the song addressed returning non-believers to the church.
READ ALSO: #Gengetone- Kenyans on Twitter weigh in on controversial music genre
"I´m strictly a gospel artist. The song talks about returning people to the church. Even the Odi´s praise God in church and when God blessed me with a child, I dedicated him to the church.
"I´ve worked with so many different artists regardless of whether they are secular or gospel artistes because I believe, at times, people have something in their heart that they would like to share about what God has done in their lives but they don´t get the chance," Mr Seed said.
Size 8 and Masterpiece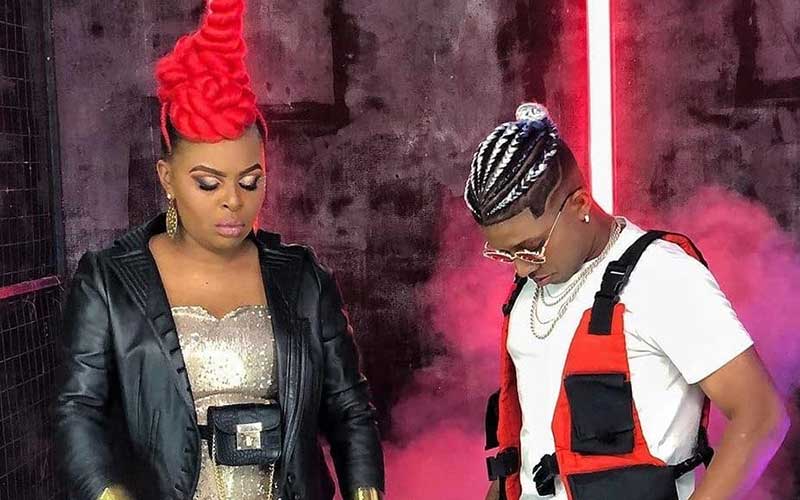 The gospel duo sparked controversy after releasing High Bila Ndom(high without marijuana). Even though the song does not feature Gengetone artists, the beat borrows heavily from the music genre.
"Kenyans, let's just leave gospel songs to Nigerians please," Rahab Shimuli reacted to the song.
"To be honest nowadays some of these gospel musicians are releasing songs with only one aim... Trending and starting hashtags with people dancing to them. Ni sawa y'all will trend but of what benefit is it for man to gain the whole world but lose his soul?
"Mama Wambo your song "I shall arise and bless your name king of all king's" actually spoke volumes to people; that is the kind of song we want. I always switch to Nigerian worship and praise songs if I wanna get connected to my God," Loise Wanjiru wrote.
Related Topics