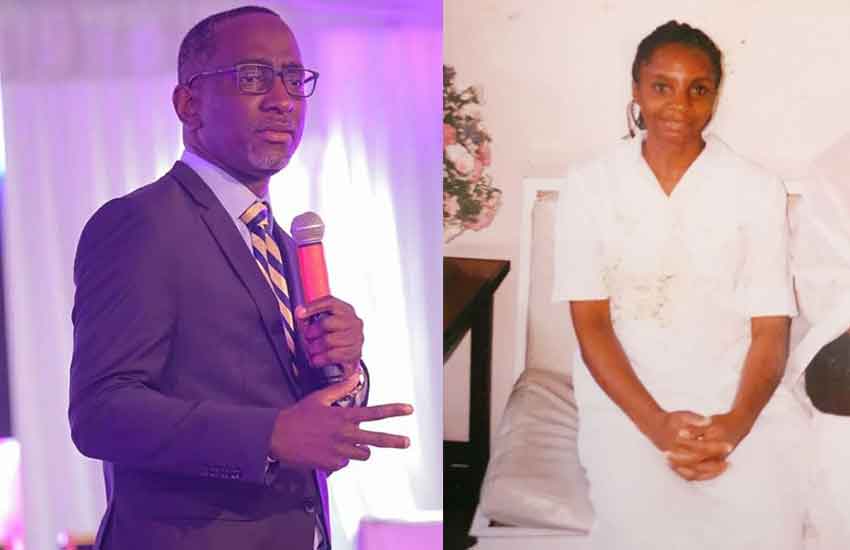 "When you die who will carry your body to the final resting place?" Posed preacher Robert Burale as he let Kenyans in on his sister's burial arrangements following her passing on February 14.
According to Burale, the living should retrospect and take a cue from the dead, on what legacy they would be remembered for by beyond the grave.
"So today I go to see my sisters body and hand over her clothes for dressing one final time and the morgue attendant (Nicholas) great guy says "please confirm this is the body " and I see my sister peaceful wrapped in a white sheet like cargo and something went through my mind.
"Now she cannot identify herself. I had to confirm she is the one. Her colleagues also came in and saw the pain on their faces; in her silence, we spoke for her because when she was alive she was operating in her place of calling. Her works have followed her," wrote Burale.
Read Also: Image consultant Robert Burale says he hasn't had sex for four years
Explaining that his sister Sarah lived her life to the fullest, Burale noted that her motionless body got him thinking on how we are all close to our deaths and the dawn of judgement.
"Today I ask you one question, when you breath your last "who will come and identify you". When you become "cargo" who will carry your body to the final resting place with deep honesty and pride that they knew you and you left a mark? It is appointed for man to die then judgement as you read this, you are one day closer to your last," he stated.
He, a day ago, added that her death had hit him hard; "The truth is that it's been a very difficult period as I plan my sister's funeral....many times I have had to get away and lock myself to mourn without fear. Yes, I am 2 days away from burying my sister and its very Intense and on an emotional rollercoaster."
According to Burale, Sarah is in good company, resting with the angels, preceded by their father and two brothers.
"My sister Sarah words fail me. The phone call from the doctor that you are no more hit me like a thunderbolt. This is hard. Really hard. Rest well my sister...Dad and our two brothers had gone before you. Enter into the heavens triumphantly. You fought a good fight. You ran a good race and have now finished your race. Rest well my sister Sarah," he posted.
Read Also: Robert Burale talks about his marriage, shares tips on how to make matrimony work
Sarah's passing comes months after the city preacher and life lost his only surviving uncle.
"Rest well. May Heaven receive you well. You have followed your brothers Absalom, Apollo, John, Sam, George. You were the last of the strong battalion remaining. As your sons/nephews, we will carry on with the legacy. Rest well," read Burale's post in 2019.
Related Topics