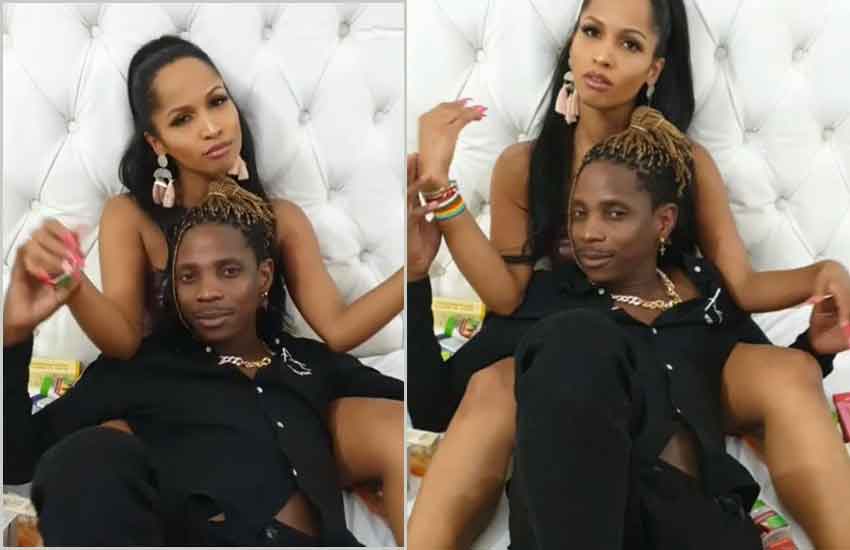 Comedian Eric Omondi and his Italian ex-girlfriend Chantal Grazioli aka Miss Chanty are talk on social media after he shared a video of them in bed, six months after their highly publicized spilt.
In the video, Miss Chanty and Omondi are seen in a warm embrace singing along to Otile Brown's latest jam, Ayana. On the bed, several beauty products that, according to Omondi, are Chanty's latest line.
Netizens immediately flooded the comedian's comment section probing the two about their relationship and if they had made up.
First was singer Akothee who underscored what followers of the two stated on watching the one minute clip.
"Valentine's is here, sitaki heartbreaks. I hope and wish it's just business," wrote Akothee.
"Kwani Tena si Jacky Maribe?" Posed @Mamasbrojerry in relation to Omondi's 2019 admission that he sired a child with the former Citizen TV news anchor.
"Wow that lady so beautiful Erico hapo shikilia poa," added @Latifa.quinn. While @fungua_code_insta2 shared, "Kiki ya valentine ama?"
For @Shamirtadeiya, Omonsi needed to answer a simple question, "Alirudi?"
A point picked up by @Merciekeshy who too wrote, "Ile breakup ilikua kiki tu ndo busones ivume ama?" Humour was in it too courtesy of @Iam_tonimurithi and @Jacque.sarah respectively: "Hii love story ukifuata aki unalata migraine, malaria, kwashiorkor na corona", "Watu wakiachana waachane cha ukweli. Mnafanya si wasabasi tuonekane waongo."
Back together?
Well, according to Africa's funniest man in the 2019 AEAUSA awards, they never actually broke up.
"Me and Chantal we never broke up in the first place if you read what I wrote and what she wrote. She was going to school and also to do some other things. So we have not broken up and we are not on a break and we are not separated," he said in November 2019.
Five months earlier he had announced that they were taking different life paths after over four years together.
"I met you when you were only 19...I have known you for 4 and a half years...Shared and created some of the best moments in life with you. You changed my life completely...
"As you move into your new phase in life with or without me I want to wish you all the best my love...The paths that brought us together are now facing different directions and as you move on in your path I wish you the best life has to offer," he wrote.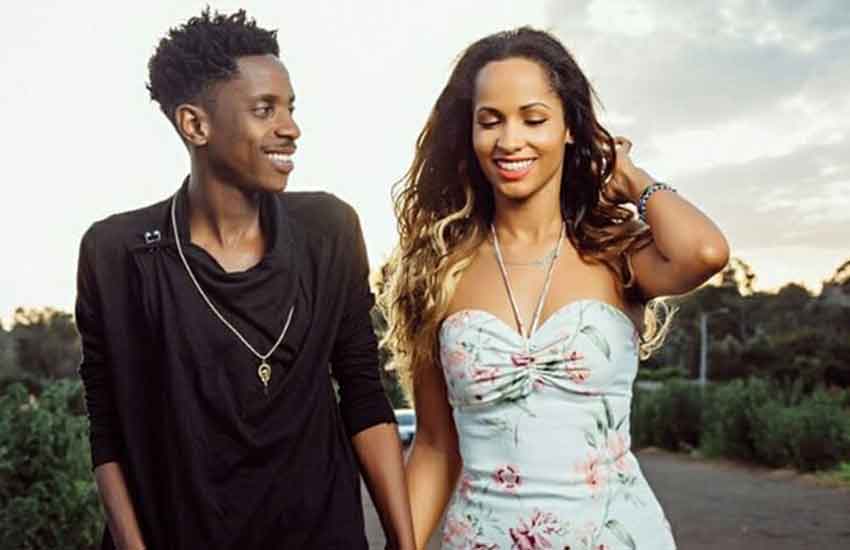 He noted that it was not the end of their friendship nor was it a goodbye.
"I pray to God Almighty that He may keep you. May He lead you. May He watch over you...I want to let you know that I will always be here for you anytime, every time. As you fly away my love may you glow, shine like the Angel that you are.
"I will miss you every moment...Every single moment. You are the best thing that happened to me!!! Na kwa wale wadau wadaku, Chantal and I are okay. We were friends long before we were lovers and our friendship stays for life."
To which she responded: "I love Eric and I will always love him and we are okay; we created the best of moments together, we shared our dreams and visions but most importantly we shared our lives. And I will always cherish every single moment."
A point he highlighted in an interview with Dr Ofweneke on the Thursday Night Live show soon after he revealed that Chanty was flying in for Christmas.
"I do not miss Chantal. I talk to her every single day. Let's call Chantal I hope she's on," said Eric.
Related Topics