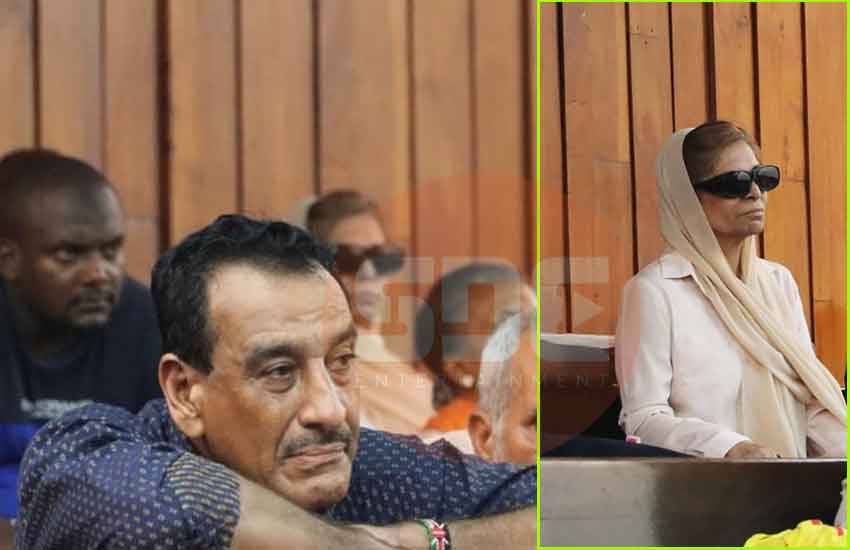 The High Court in Mombasa has ordered an elderly man to leave his estranged sister's penthouse in a dramatic escalation of the battle over Sh110 million property.
Justice Silas Munyao yesterday ordered Ashraf JanMohamed to vacate Zahra Pote's penthouse in Mombasa within 90 days failure to which he will be forcefully evicted.
The estranged siblings are fighting to control the vast estate left by their deceased mother.
"The (plaintiff) Mohamed is hereby given 90 days to vacate from the two properties in question, failure to which he will be evicted," said Justice Munyao.
Mohamed has been locked in a legal battle with Pote over two apartment blocks.
In dispute is a five-storey apartment in Makadara Grounds and another five-storey building at Buxton next to Coast General Hospital that Pote had developed using her money while serving as US Army contractor for 37 years in Afghanistan and Pakistan border, Iraq and Kuwait.
The woman disowned her only brother after he framed her and her American husband of being terrorists, planting bullets in their house and having them arrested.
Pote said her brother was a threat to her family, workers and tenants.
The siblings moved to court seeking to have an equal share of their mother's estate.
Mohammed claimed his sister grabbed the family property that was bequeathed to them by their late mother.
He is fighting for 60:40 share of the suit estate.
Pote told the court that her brother wanted her deported from the country so that he could take over the property.
"I am sorry to say but I no longer consider him my brother. He has put me through hell for the last four years. I want him out of my property because he is dangerous to us and the tenants. He had me arrested and wanted us out of the country," she said.
Pote told Lady Justice Ann Omollo that his brother brought police into her house and she was roughed up and taken into custody over claims of being in possession of 507 rounds of ammunition.
Later it was established that Mohammed had set them up Pote and her husband Mark Pote, who is a retired US marine.
Mohammed was charged with giving false information to the police and the case is pending in court.
Pote told the courts she was forced to pay Sh3.5 million loan through Bullion Bank to stop the Southern Credit bank from auctioning their home after his brother took a loan and defaulted for five years.
Related Topics