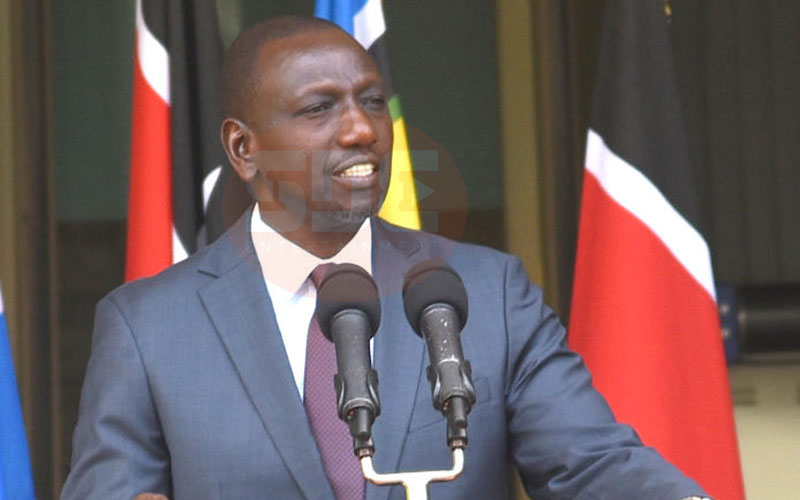 [email protected]
Deputy President William Ruto's farm manager Arie Dampers will not be charged over illegal water connections, police declared yesterday.
In a new turn of events, police said they had no evidence linking the farm manager to an illegal water connection in the disputed Ruto-owned Kisima Farm in Taita-Taveta County.
Taveta Deputy Police Commander Lawrence Marwa yesterday said the pipes recovered at the farm were not installed by the manager.
"We have no evidence to charge Dampers over illegal connection of water in the farm. In fact, the management of the farm has its own water connection contrary to claims from certain quarters," said Mr Marwa.
The police boss said the pipes recovered by his officers had been installed long before the farm was acquired by the new management.
READ ALSO: DP William Ruto launched incomplete project, MPs told
"If the county government has new evidence against the official, let them bring it to us for action. For now, we have no evidence to charge the official and the administration should stop shifting blame."
Court order
Marwa said police had accompanied officials from the Taita-Taveta Water and Sewerage Company (Tavevo) to execute a court order and not to arrest the farm manager.
"The management of the farm is not the one that had put the pipes. The farm officials did not commit any crime to warrant prosecution. In fact, the farm management is one of the county government's clients," he stated.
Dampers, a South African national, was arrested by the police in Ruto's Mata Farm following a day-long inspection of the 1,000-acre farm by Tavevo officials who were searching for illegal water connections that had allegedly denied the commodity to Mata ward residents.
Tavevo, which is owned by the county government, had obtained a court order a fortnight ago to enter the DP's property.
READ ALSO: 1,000 acres: DP Ruto's farm manager arrested as row escalates
County Police Commander Said Kiprotich said Dampers was detained and later released on a police bond awaiting prosecution.
"We are still waiting for the county government to tell us what to do with the case because it has its own by-laws to use," Mr Kiprotich had earlier said.
Kiprotich stated that if the county government decided to charge the suspect, the police would seek direction from the Director of Public Prosecution on how to handle the case.
County spokesman Dennis Onsarigo had last week said that the matter was in the hands of the police.
Tavevo Managing Director David Ngumbao said they had not instituted any charges against Dampers "because there are procedures to be followed."
Related Topics