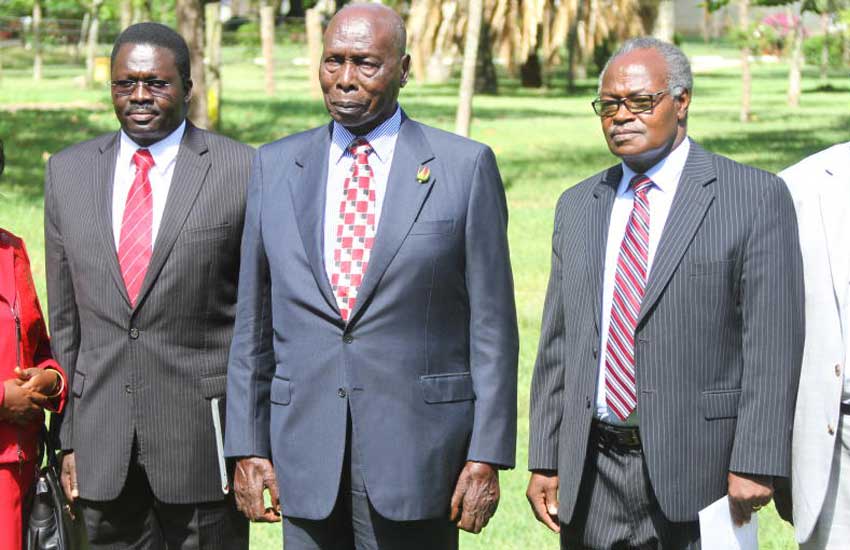 On February 4 2020, Kenyans woke up to news of former President Daniel Arap Moi's death, just 12 hours after the Kakamega Primary School tragedy.
READ ALSO: We unknowingly bought Moi's car and got more than we bargained for – Couple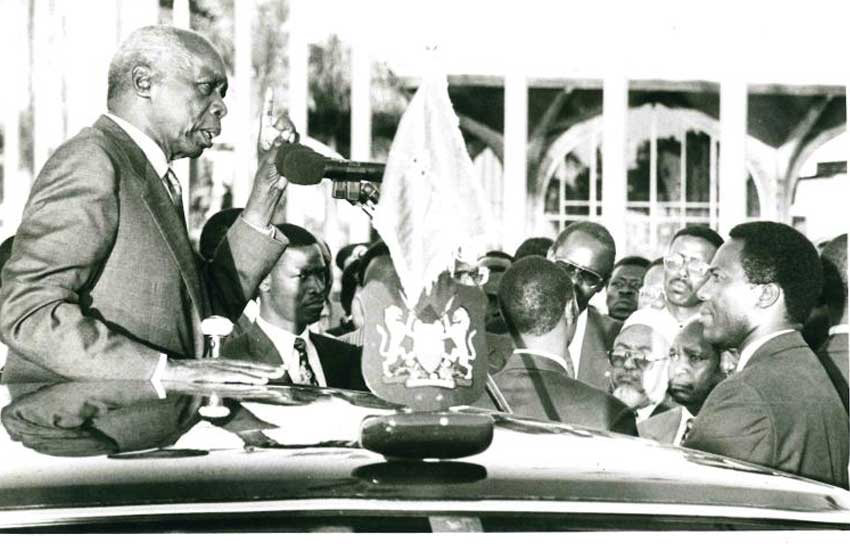 "Moi has been at the Nairobi Hospital since October 2019 and had not left the facility until his demise," President Uhuru's Press Secretary Lee Njiru said, adding that the president has ordered that the Kenyan flag be flown at half-mast until the day Moi is buried.
READ ALSO: Was retired President Daniel Arap Moi a Gor Mahia fan??
Since he completed his term as Kenya's second president, Moi had been in and out of hospital for several years. In the beginning of the year 2017, he underwent a knee surgery at the Aga Khan Hospital after developing complications following a nasty road accident in 2006.
The following year in March 2019, Senator Gideon Moi and personal physician Dr Silverstein accompanied him to Israel for a routine check-up on the operated knee.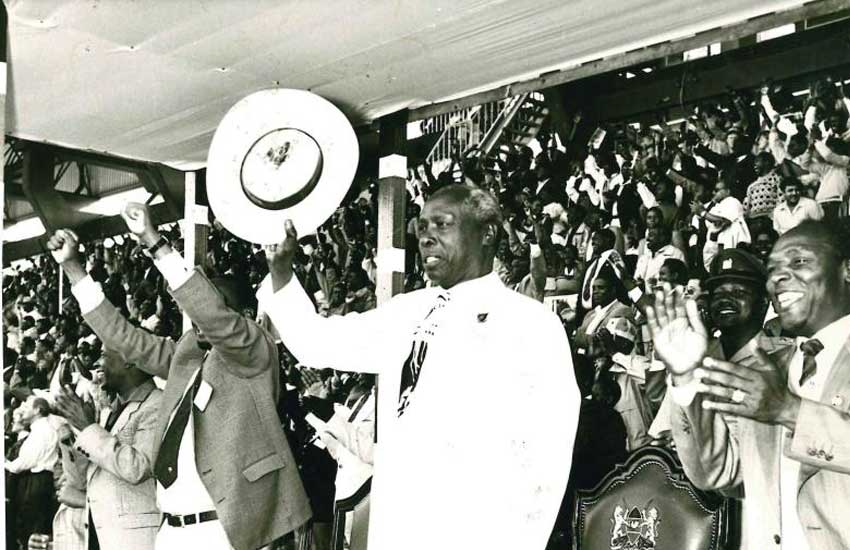 Regardless of his health over the last few years, Moi would still receive visitors at his home in Kabarak. From President Uhuru Kenyatta, to the former PM Raila Odinga, Mombasa Governor Hassan Joho and even South Sudan's President Salva Kiir.
Having been president of Kenya for 24 years, he relinquished power in 2002 to former President Mwai Kibaki
FKenyans on twitter (KOT) have mourned Moi, recalling the good old days:
As a young boy we sung for Mzee Moi with full of energy and enthusiasm those days! I will remember you mzee for both good and bad, as you sleep you left me with one memory "siasa mbaya maisha mbaya"... #RIPMoi pic.twitter.com/wxhI4NQPZ5

— Amakanji Thomas (@AmakanjiThomas) February 4, 2020
When the former President Mzee Moi was warning people over drinking of alcohol. #RIPMoi pic.twitter.com/vBjVWC5eOu

— Char-lee Oddie (@CharleeOddie1) February 4, 2020
I remember at my tender age, using name Moi in place of president.. I could ask my friends, 'Moi wa Uganda anaitwa nani ?'.. the longest serving President, Mzee Daniel Toroitich Arap Moi. Lala Salaam#RIPMoi pic.twitter.com/mEKUXPGaxN

— THEE WISDOM SELLER ? (@ronniechirchir) February 4, 2020
But enyewe tuombee kenya maze , kutoka jana ni kutype tu 'RIP'. Its time we came closser together we pray for the nation in all aspects including leadership & govanance. #RIPMoi

— MULAMWAH™ (@mulamwah) February 4, 2020
According to majority of Kenyans form president Daniel arap Moi was the among the best believers who humbled themselves and apologized for whoever he had wronged. I think this video will take Moi to heaven direct. pic.twitter.com/BKRcKJ2xtQ #RIPMoi Mzee Moi

— NICHOLAS Trump OSEKO (@Nichonasri1) February 4, 2020
Dear President Daniel Toroitich Arap Moi, as you lie in the bosom of Abraham, know that am truly grateful for your leadership, wisdom & guidance .... We had the most improbable crossing of paths & you offered me your friendship ... I celebrate your life ... #RIPMoi pic.twitter.com/ZKf0F8SDuQ

— Donald B Kipkorir (@DonaldBKipkorir) February 4, 2020
#RIPMoi He was a good teacher, anything he touched prospered, he had the nation's interest at heart. Rest well baba Moi pic.twitter.com/RXqsoVqDE3

— Chief wa CBD ???????? (@larykosgey) February 4, 2020
#RIPMoi They all passed on at their 95th birthday Rest in peace mzee moi Daniel toroitich arap moi pic.twitter.com/KPDzgDa0eu

— bead_fm (@ben_bead) February 4, 2020
Rest In Peace Mzee Daniel Arap Moi: - You fed us with Plenty of Nyayo Milk in the 90s - You will be remembered for peace, love and unity of the country philosophy - You wholesomely loved and genuinely encouraged Education. Your wisdom will be missed#RIPPresidentMoi #RIPMoi

— Julius Mmasi ???????? (@JuliusMmasi) February 4, 2020
Watch this rare clip of President Reagan expressing great praise for Mzee Moi at the White House in 1987! The World was immensely blessed by his dedication and service! May our 2nd President Daniel Toroitich Arap Moi rest in GOD's Eternal Peace! #RIPMoi pic.twitter.com/JVS8RK24PD

— D?a?v?i?d? K?y?a?l?o? M?u?s?y?o?k?a? |???????? (@DavidKyaloM) February 4, 2020
Related Topics