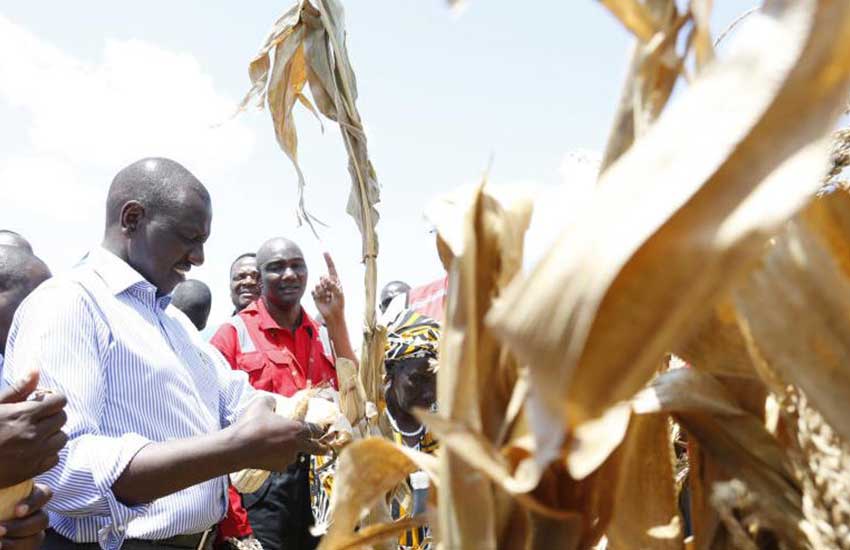 Deputy President William Ruto's farm manager was arrested in connection with alleged illegal water connections in Taita Taveta County.
Yesterday's arrest comes as the row between the DP's farm and Taita Taveta County government escalates. Taveta Law Courts allowed the county administration to enter the DP's vast Kisima Farm and disconnect any illegal water connections.
Arie Dampers, a South African national, was arrested by police, following a day-long inspection of the 1,000-acre farm by the Taita-Taveta Water and Sewerage Company (TAVEVO) officials and police.
County Police Commander Said Kiprotich said the county government officials found an illegal pipe at the farm prompting Dampers' arrest.
He said earlier the officials were denied entry by the farm management, despite a court order allowing them access. They were however allowed in later when they were accompanied by police officers.
"TAVEVO officials escorted by the police, inspected the farm and found a three-quarter-inch pipe, which was illegally connected. It is just a small pipe," he said.
Read Also: Judge opens up DP Ruto's 1,000-acre farm over water row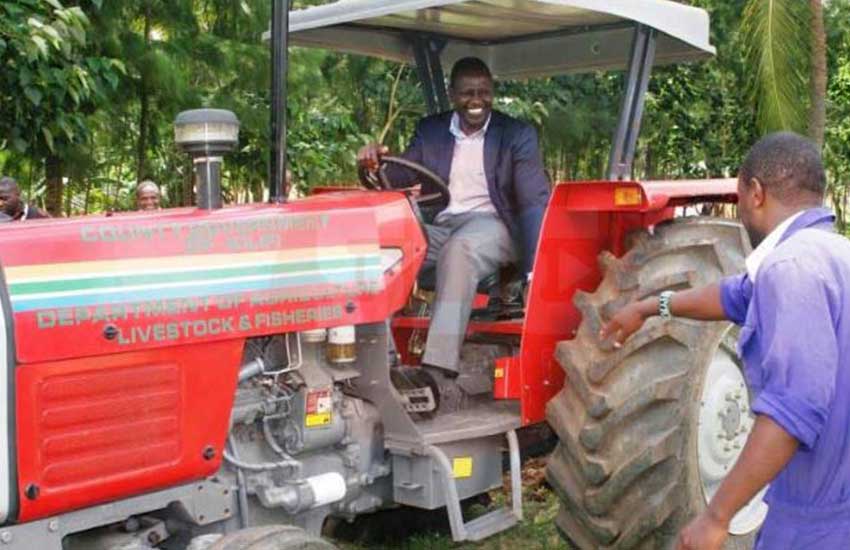 What next?
Kiprotich said the suspect was detained and later released on a police bond awaiting prosecution. "We are still waiting for the county government to tell us what to do with the case because it has its own by-laws," he said.
The police commander said once the county government decides to charge the suspect the police will seek direction from the Director of Public Prosecutions (DPP) on how to go about the case.
"We have done our part as directed by the court. The ball now lies with the county administration. We want the administration to tell us what to do on the issue," said Kiprotich.
On Wednesday, Taveta Principal Magistrate Benson Khapoya granted permission to officials of TAVEVO and police to enter the farm to inspect it and disconnect any illegal water connections.
Ruto bought the farm in Mata Ward from former Taveta MP Basil Criticos about two years ago. About 20 squatter families living on it were evicted and it was fenced. Criticos had battled squatter invasion of the farms for decades.
Read Also: William Ruto - How he rose from roadside kuku-seller to multi-billionaire
Local leaders, including Criticos and Mata MCA Chanzu Khamadi, defended Dr Ruto over allegations that he has denied the residents water.
The legislators said reports that the DP has diverted water from a canal to his farm were fictitious, misleading and malicious.
Criticos said the report is meant to incite residents against the Deputy President.
"I am the former owner of the land and I know its history. The farm has never had water since 1984. Those claiming that Dr Ruto has diverted water to his farm are out to incite residents," he said.
Related Topics