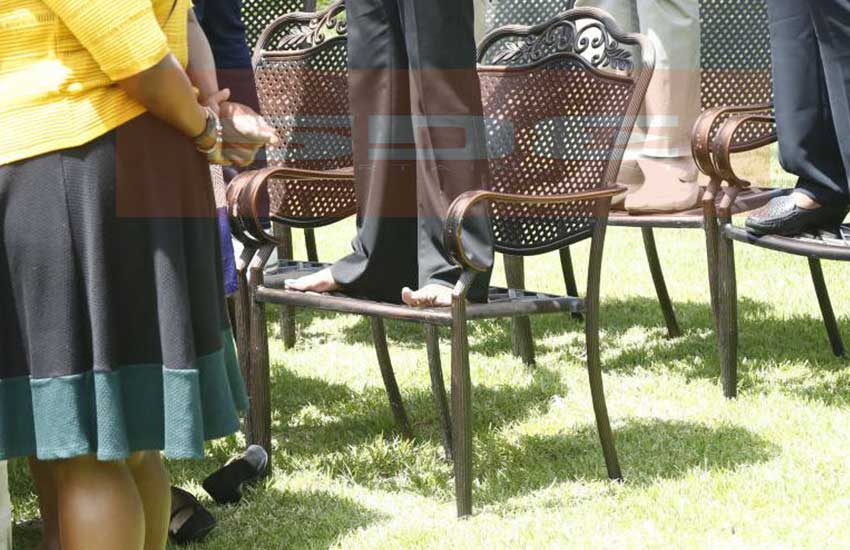 Did Jubilee Party's pro-handshake wing plant moles at the Naivasha retreat that was organized by allies of Deputy President William Ruto?
Well, reports say the presence of two MPs with close links to some senior government officials caused major protests in Ruto's camp.
The Grapevine has learnt that the more than 100 MPs who attended the retreat had initially refused to participate in the deliberations until the two lawmakers are kicked out.
The MPs maintained that the two- an MP from South Nyanza and another from Rift Valley - were known backers of President Uhuru Kenyatta and ODM leader Raila Odinga, and only came to spy on them.
Read Also: Mole causes jitters in family with two political camps
The two lawmakers are committed supporters of the handshake and have been heavily involved in some of the past Building Bridges Initiative (BBI) meetings.
They were, however, allowed to sit through the retreat following intervention by some members.
Yesterday, an MP allied to Uhuru and Raila was overheard laughing off the incident and how "deep state managed to scuttle the retreat".
A 'watermelon' emerges in Western region over BBI
A top politician from Western Kenya has been caught up between a rock and a hard place due to his indecisiveness about the Building Bridges Initiative (BBI).
The confusion is said to have split a party down the middle, with a section of its lawmakers fully behind the process while others seem to be against it.
Read Also: Suspended CEO recruits moles, believes 'presidency' desperately needs him
Recent remarks by the party's top official that they don't support the initiative that has thrown the man keen on running for a top seat off balance.
This is because, on one hand, the man has declared his support for the process, but one the other his officials are opposing it.
The politician has suffered political setback in the past over his flip-flopping nature.
Related Topics