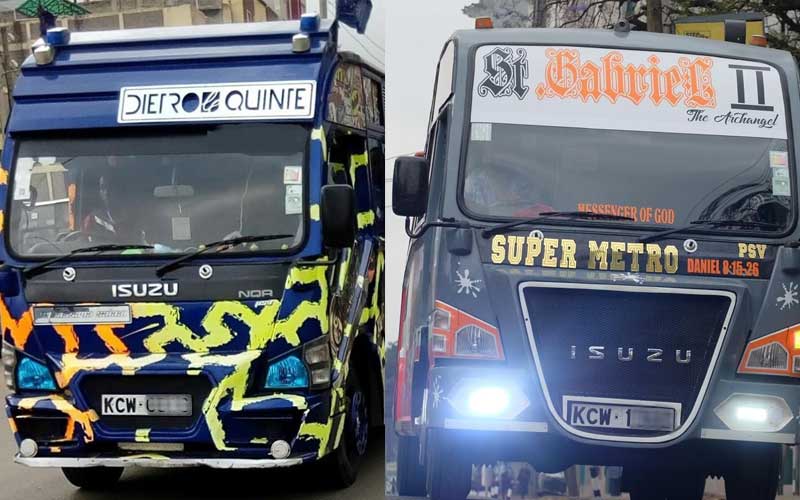 Many graduates in Kenya enter the job market with hopes of finding formal employment, not knowing only one in five of them stands a chance.
According to a 2017 survey by the Kenya National Bureau for Statistics, seven million Kenyans are jobless, with 70 per cent of them being youths .
The 2017 Human Development Index (HDI) report by the United Nations Development Programme (UNDP) rated Kenya's unemployment crisis as the highest in East Africa, equalling those of Rwanda and Ethiopia combined.
These grim statistics means that a majority of youth have to find alternative ways of earning an income.
Long-perceived an industry for the 'less educated,' Kenya's matatu industry has played a key role in opening up a myriad of employment opportunities for the youth.
Aside from the obvious driver and conductor roles most people know, here are other little-known job opportunities in the matatu industry:
Photography
In recent years, there has been significant growth in social media pages creating content around the Kenyan matatu culture, most notably Matatu Matwana Culture, the brainchild of Brian 'Graff' Wanyama.
The growth of these social media pages spurred the creation of social events built with matatu enthusiast in mind, like road trips and awards ceremonies. Often marketed for months prior to the D-Day, these events created employment opportunities for budding photographers who capture the moments.
The growth of matatu-themed social media pages has also attracted international attention hence the demand for high-quality photos of matatus, which can be monetised through websites like Shutterstock, which licenses media for online download on behalf of photographers.
Matatu designers
Arty matatu culture started between 1991 and 2001 due to stiff competition between matatu owners to attract commuters.
Even though a non-factor among middle-aged commuters whose main consideration is cost, the same cannot be said of youthful commuters who would spend extra to ride in a souped-up matatu(nganya.)
The demand for customized paintwork or vinyl wraps gave rise to matatu designers.
Initially confined to matatus plying Nairobi and its environs, matatus with custom paintwork are now making waves across Kenya in Eldoret, Mombasa, Nakuru and Kisumu, creating job opportunities for the youth.
Some notable matatu designers who have built successful businesses around their craft include Moha Grafix, Lithium's Mose and Nozy Customs.
Upholstery craftspeople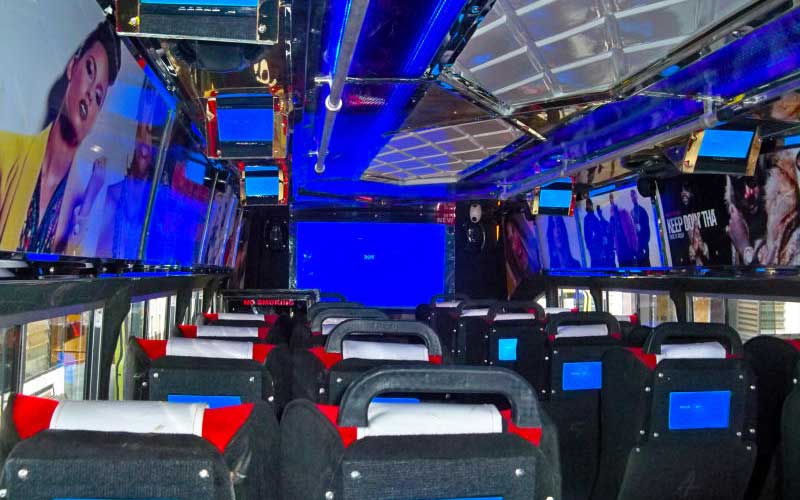 Demand for customized exteriors brought along the need for customized seating arrangements for commuters, ensuring maximum comfort and safety.
This gave rise to the upholstery craftspeople, whose innovations over the years have often wowed commuters. Customization of upholstery does not stop with the materials used, but also the type of seats and their arrangement in a matatu.
One common feature among nganyas that falls under the upholstery section is the incorporation of TV screens into the seat design, offering cinema-like viewing experiences for commuters.
For those who love privacy, there are special VIP sections in some matatus, at an extra fee.
Other employment opportunities offered by the matatu industry include interior and exterior lighting technicians, music distribution agents, car visual and audio dealers and spare part dealers.
Related Topics